Politics
Speaker Race
Ghimire is new HoR Speaker
Of the total 268 votes cast, UML's Devraj Ghimire receives 167 against Nepali Congress leader Ishwari Neupane's 100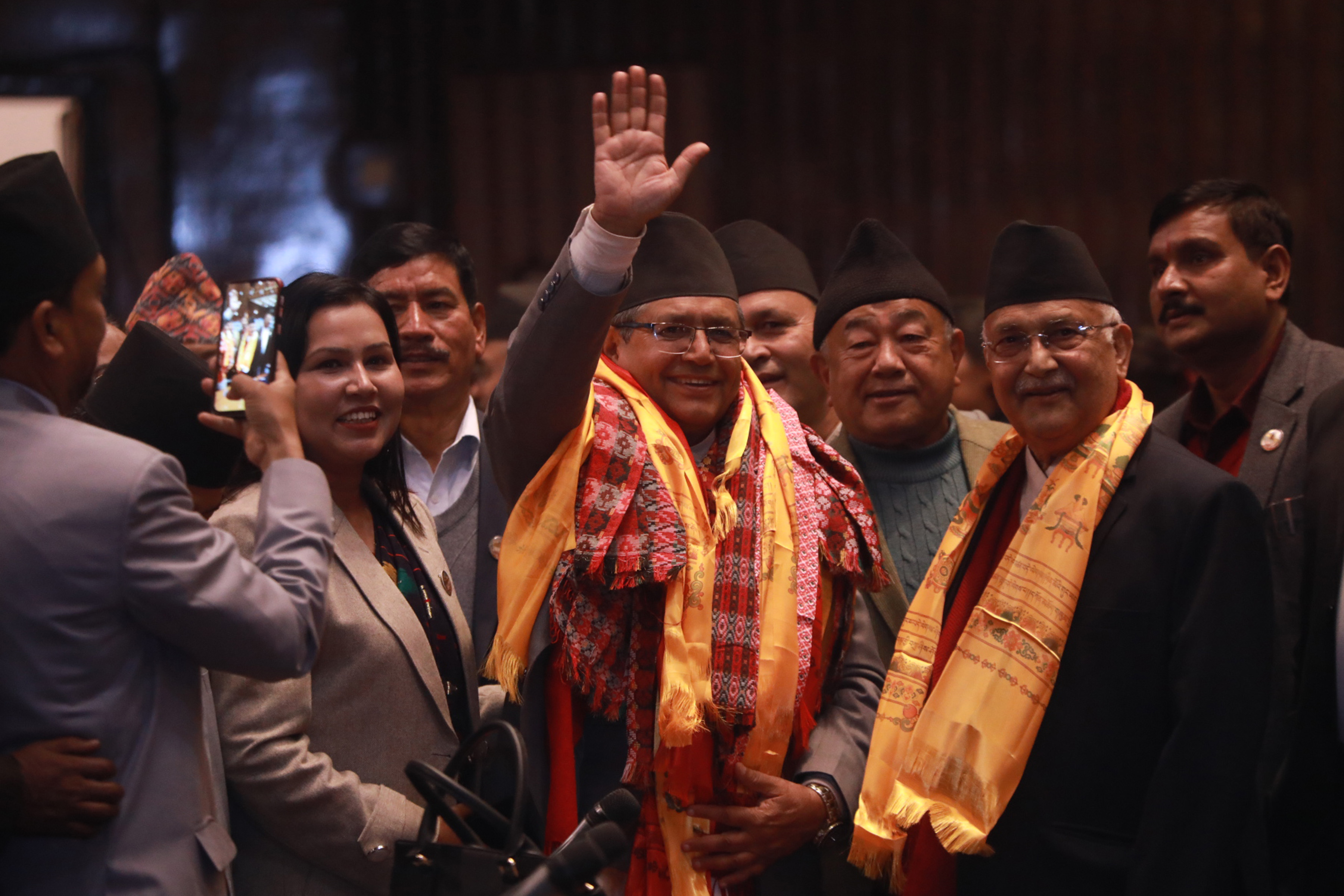 CPN-UML lawmaker Devraj Ghimire has been elected the Speaker of the House of Representatives.
In the voting that took place on Thursday, Ghimire polled 167 votes with his competitor Nepali Congress' Ishwari Neupane receiving 100. A total of 268 members took part in the voting, while one lawmaker abstained from voting.
Informing the session about the voting results, seniormost member by age Pashupati Shumsher Rana said Ghimire received majority votes to get elected on the post.
Ghimire's candidacy was proposed by UML Vice-Chair Subash Nembang and backed by CPN (Maoist Centre)'s Chief Whip Hitraj Pandey, Rastriya Swatantra Party Chair and Deputy Prime Minister Rabi Lamichhane and Rastriya Prajatantra Party Chair and Deputy Prime Minister Rajendra Lingden.
The candidacy of Neupane was proposed Nepal Congress general secretary Bishwa Prakash Sharma and backed by CPN (Unified Socialist) leader Prakash Jwala.
Born in Taplejung in 2013 BS, Ghimire began his political career as a student leader and was a National Assembly member from 2056 to 2060 BS. He is the HoR elected member from Jhapa-2. The 66-year-old leader is now the UML standing committee member and the party in-charge for Province 1.
The Constitution requires the lower house to elect the Speaker within 15 days of the commencement of the first meeting and either Speaker or Deputy Speaker shall be a woman and belong to different parties.