Politics
SPEAKER ELECTION
UML's Ghimire and Congress' Neupane in race for Speaker 
Ghimire appears a clear favourite with the support of 169 legislatures from the parties in the ruling coalition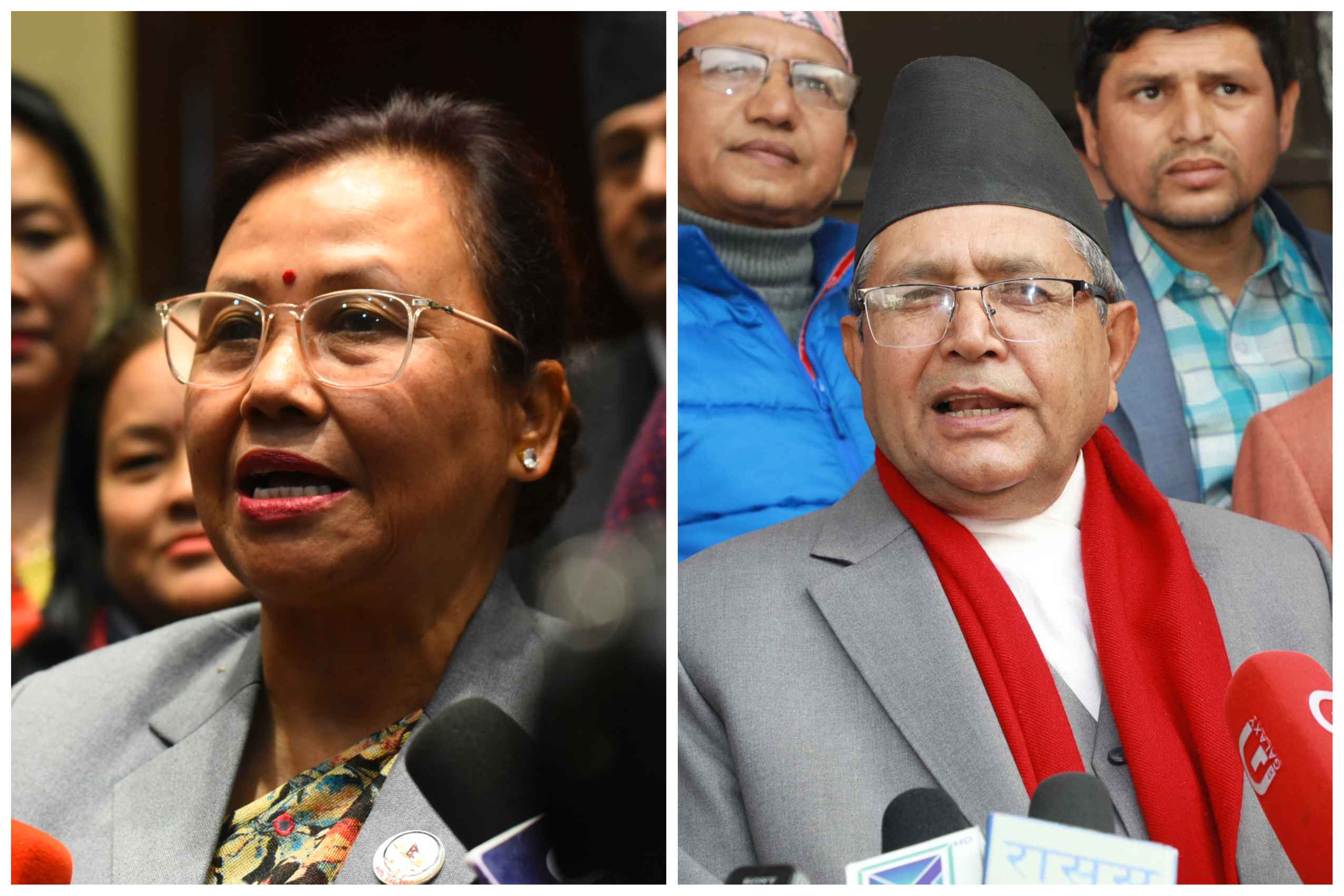 The election for the Speaker of the House of Representatives will be contested between CPN-UML's Dev Raj Ghimire and Nepali Congress leader Ishwari Devi Neupane.
As per the decision of the HoR meeting on January 10, the voting will commence at 11am on Thursday, the Parliament Secretariat said.
Ghimire, who currently chairs UML's Health Department, won the HoR seat from Jhapa-2, was the first to file nomination papers at the secretariat's election office on Thursday.
Sixty-six-year-old Ghimire's nomination was proposed by UML lawmaker Subash Nembang and backed by CPN (Maoist Centre)'s Chief Whip Hitraj Pandey, Rastriya Swatantra Party Chair and Deputy Prime Minister Rabi Lamichhane and Rastriya Prajatantra Party Chair and Deputy Prime Minister Rajendra Ligden.
Neupane is the lower house member from the NC under the Proportional Representation (PR) electoral system.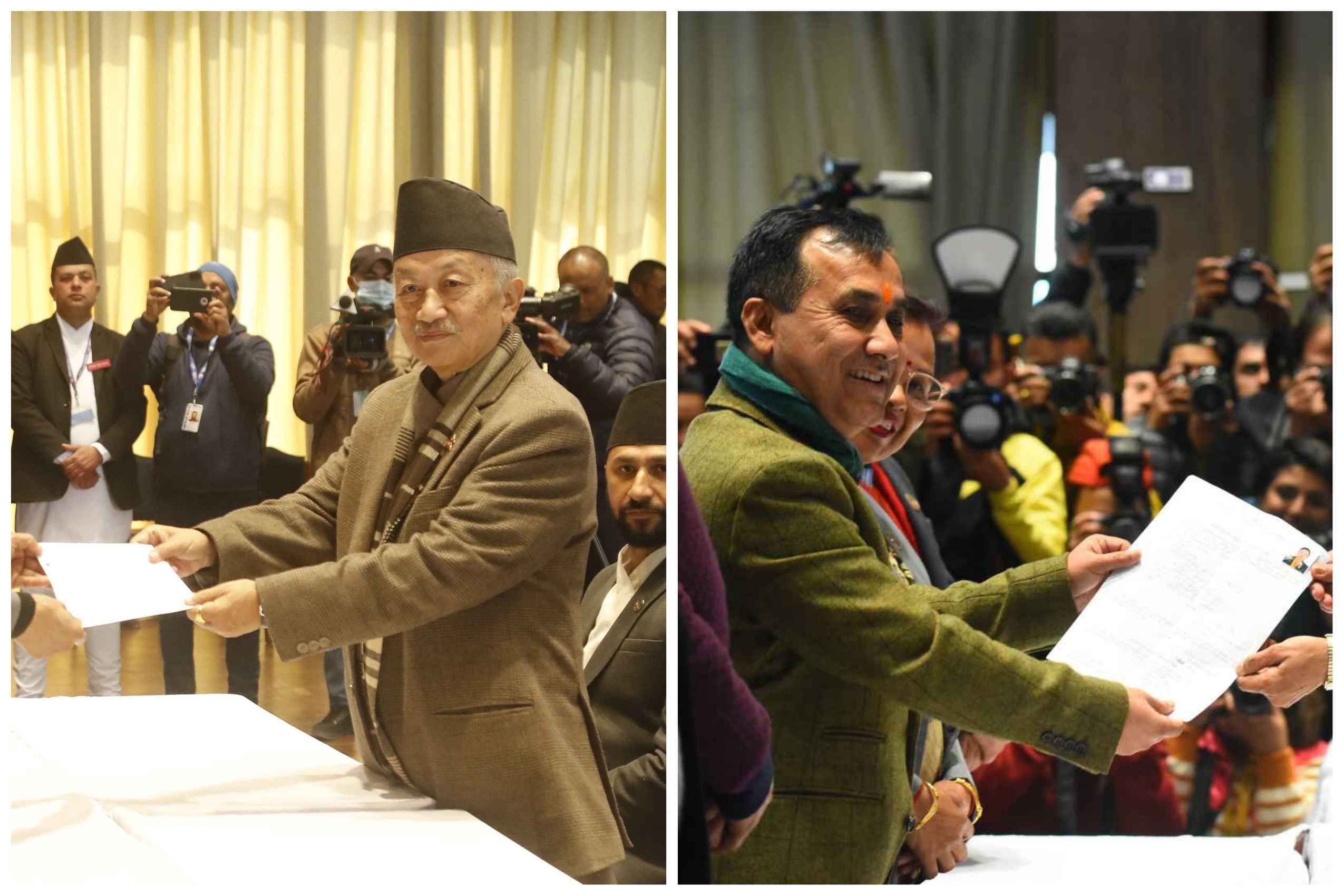 Her nomination was proposed by party Congress General Secretary Bishwa Prakash Sharma and seconded by CPN (Unified Socialist) leader Prakash Jwala.
The Constitution requires the lower house to elect the Speaker within 15 days of the commencement of the first meeting and either Speaker or Deputy Speaker shall be a woman and belong to different parties.
Ghimire goes into Thursday's race for the coveted chair as a clear favourite with the support of 169 legislatures from the parties in the ruling coalition out of the 275 members in the HoR.
Following the registration, he said: "If elected, I will run the parliament meeting in a systematic manner by taking into account the past lesson and consultation and consensus with political parties."
Neupane, on the other hand, will have the support of 115 lawmakers - 89 MPs from the Congress, 10 from the CPN (United Socialist), 12 from the Janata Samajbadi Party and four from the Loktantrik Samajbadi Party.
Neupane also expressed confidence that she would be elected the Speaker. "I'll deliver my task in a neutral manner, while ensuring justice to lawmakers and parliament," she said.