Politics
Race for Speaker
Parliament Secretariat puts out schedule for Speaker vote
Devraj Ghimire stands at the forefront with the blessings of UML Chair KP Sharman Oli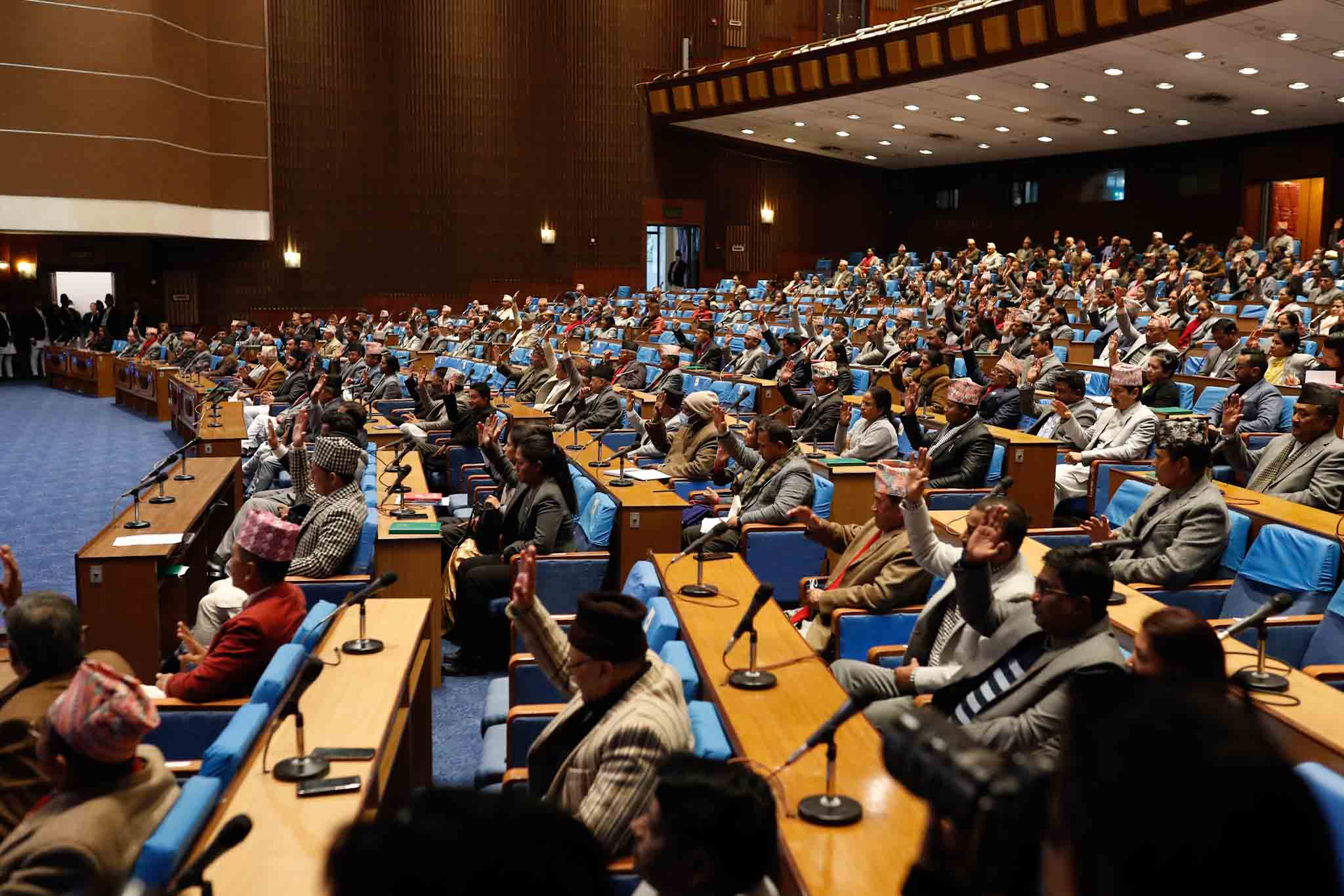 The Parliament Secretariat has put out a schedule for the election of the Speaker of the House of Representatives.
According to the schedule, the Speaker candidates can register their nominations between 1pm and 4pm on Wednesday.
The parties in the ruling coalition have agreed to support a UML candidate for the post of Speaker as per the power-sharing deal. As such, the coalition candidate will likely have a majority vote.
"Should there be more than one candidate, the voting will take place on Thursday," the secretariat notice states.
While Devraj Ghimire has appeared as the frontrunner in the intraparty race for the hot seat, Prithvi Subba Gurung, Bidhya Bhattarai and Chabi Lal Bishwokarma are also in the fray. Ghimire, who hails from Jhapa-2, is said to be enjoying the blessings of party Chair Oli.