Travel & Tourism
Yeti Airlines Crash
Authorities recover 68 bodies from crash site
Nepal's aviation regulator CAAN says 72 people, including 15 foreign nationals, were on board the flight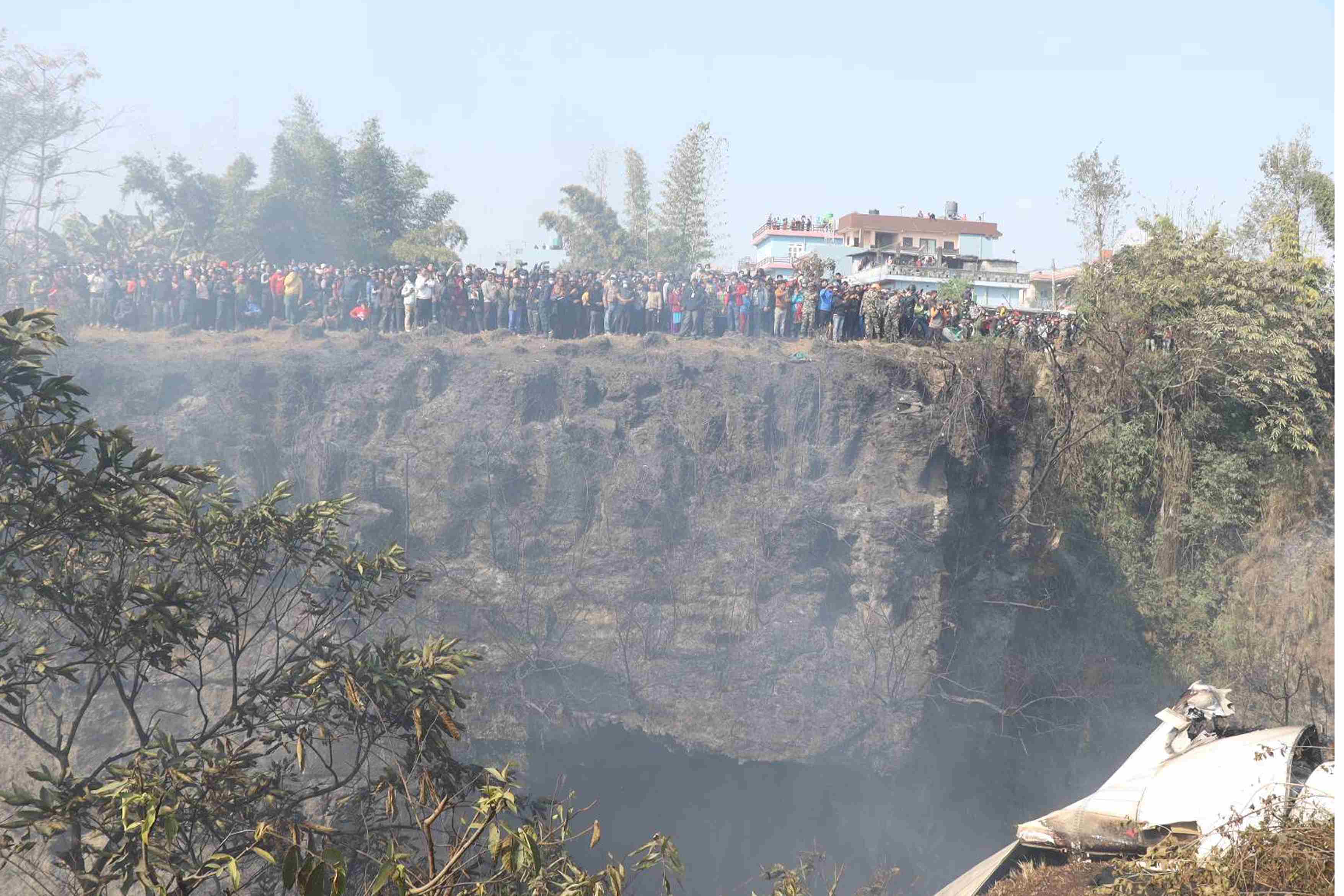 Sixty-eight bodies have been recovered from the site where Yeti Airlines' ATR-72 plane crashed in Pokhara.
According to Kaski's Assistant Chief District Officer Anil Shahi, a crane is being used to conduct rescue operations after the jet plunged into the Seti River gorge. Thirty-one bodies have already been taken to Pokhara's Gandaki Hospital for post-mortem.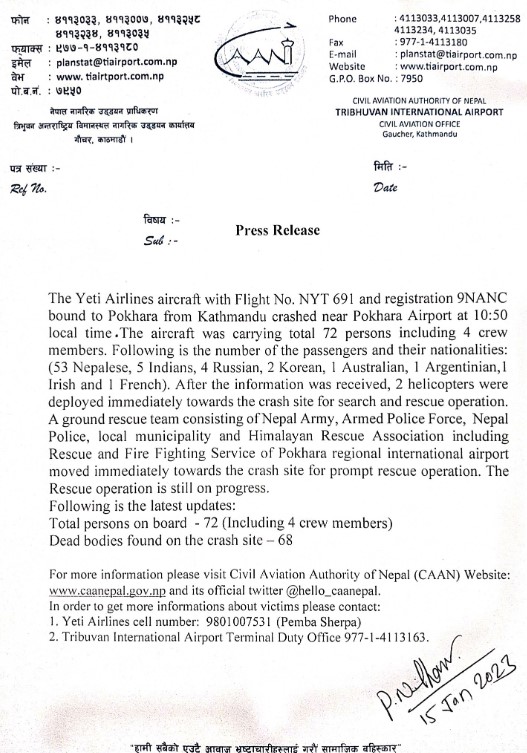 A total of 72 people, including 15 foreigners, were onboard the aircraft that took off from the Tribhuvan Airport in Kathmandu to Pokhara at 10:33am.
According to the Civil Aviation Authority of Nepal, 53 Nepalis, five Indians, four Russians, one Irish, one Argentinian, two Koreans, and one French national died in the crash.
The crew members include captains Kamal KC and Anju Khatiwada, as well as airhostesses Srijana Hongchun and Osin Alemagar.