Travel & Tourism
AIR SERVICE
Nepal Airlines starts weekly Kathmandu-Ilam service
The Ilam Municipality has established provisions for passengers to buy tickets from City Mart at Ilam Bazar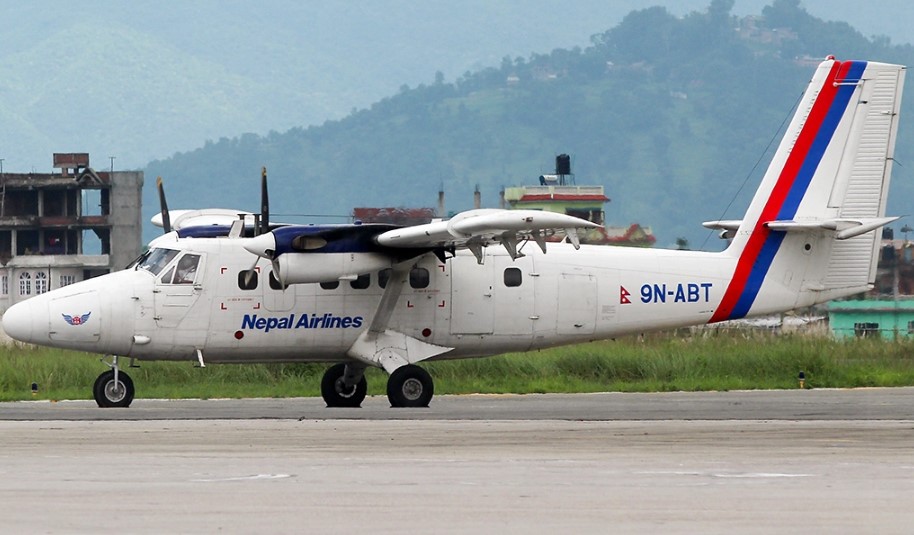 Nepal Airlines began service on the Ilam-Kathmandu route on Sunday, following an agreement between the Ilam Municipality and the national carrier to operate a weekly flight between the two cities.
A 19-seat Twin Otter took off from Kathmandu airport on its maiden commercial flight to Ilam at 8am on Sunday. The flight takes approximately an hour.
The city's Falgunanda Sukilumba Airport started its operations last year after the municipality had reached a similar deal with private airline company Tara Air. However, the airport suspended operations after three months.
Mayor of Ilam Municipality Kedar Thapa expressed hope the restoration of air connectivity will increase the number of tourists in Ilam.
The one-way fare from Kathmandu to Ilam is Rs 6,500, while the fare from Ilam to Kathmandu is Rs 6,300. According to the municipality, discounts are available for senior citizens, students, and children. Two senior citizens over the age of 70 travelling on one flight receive a 50 per cent discount off the base fare, excluding taxes.
The municipality has established provisions for passengers to purchase tickets from the first floor of City Mart in Ilam Bazar. The air service is expected to cater also to passengers travelling from neighbouring districts of Panchthar and Taplejung, as well as Darjeeling in the Indian state of West Bengal.