Politics
First session of HoR begins after Nov 20 polls (Photo gallery)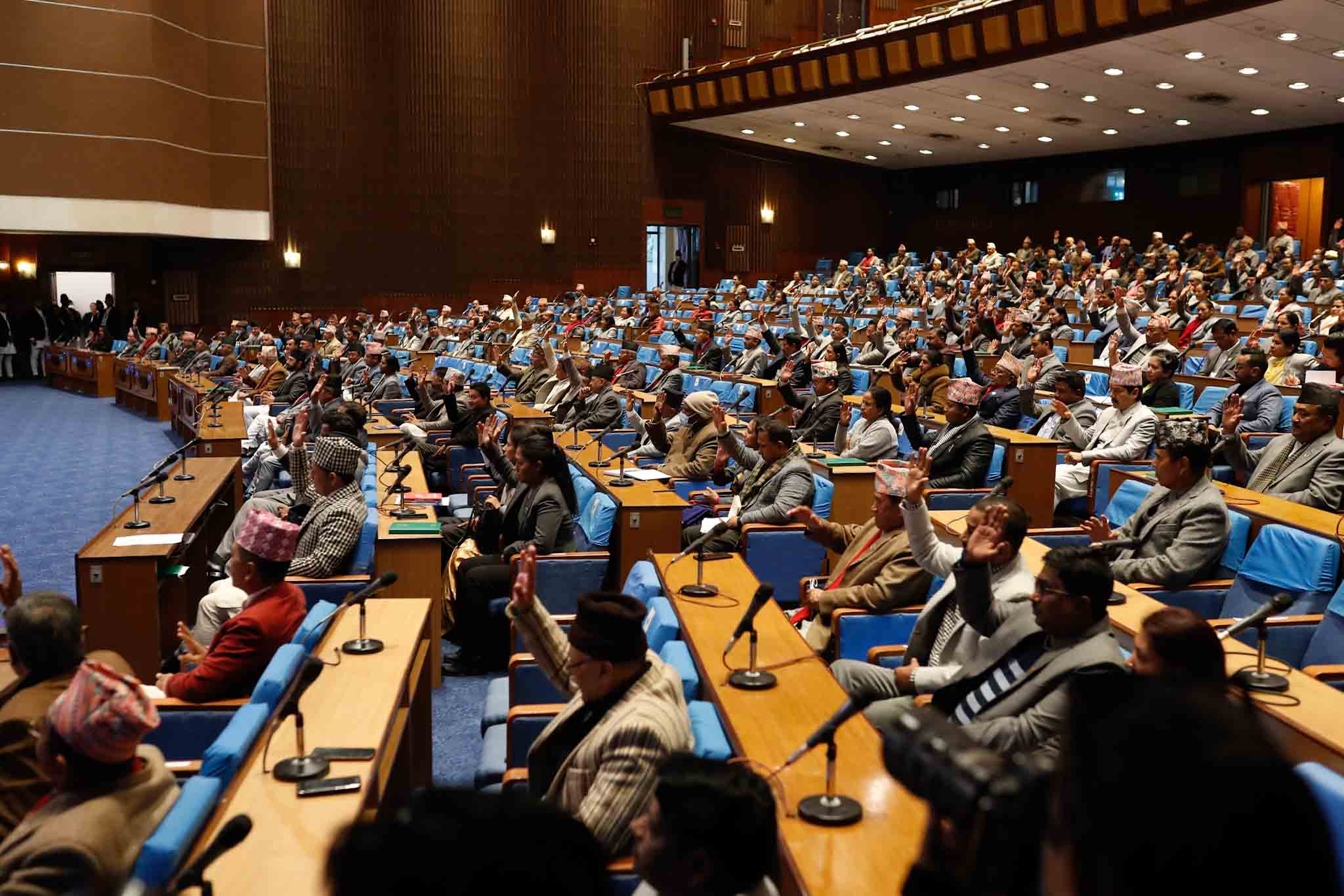 The first session of the House of Representatives started on Monday after the November 20 elections.
The session began with senior most lawmaker Pashupati Shumsher Rana, who is serving as pro-tem Speaker, convening the proceedings at the Federal Parliament building in New Baneshwor by reading out a letter from the President's Office.
He also read out the content of a letter related to the appointment of the Prime Minister and the formation of the Council of Ministers received from Sheetal Niwas.
The Nepali Congress has 89 seats at the House of Representatives, followed by the CPN-UML 79 seats, the CPN (Maoist Centre) 32, the Rastriya Swatantra Party 20, the Rastriya Prajatantra Party 14, the Janata Samajwadi Party Nepal 12, the CPN (Unified Socialist) 10, the Janamat Party six seats, the Loktantrik Samajwadi Party four seats, the Nagarik Unmukti Party three seats and the Rastriya Janamorcha and Nepal Majdoor Kisan Party one seat each. There are four independent MPs. - RSS
Photos: NepalMinute