Politics
Parliament Sessions
First session of new House of Representatives this afternoon
House of Representatives and National Assembly sessions scheduled for 1pm start at the federal parliament building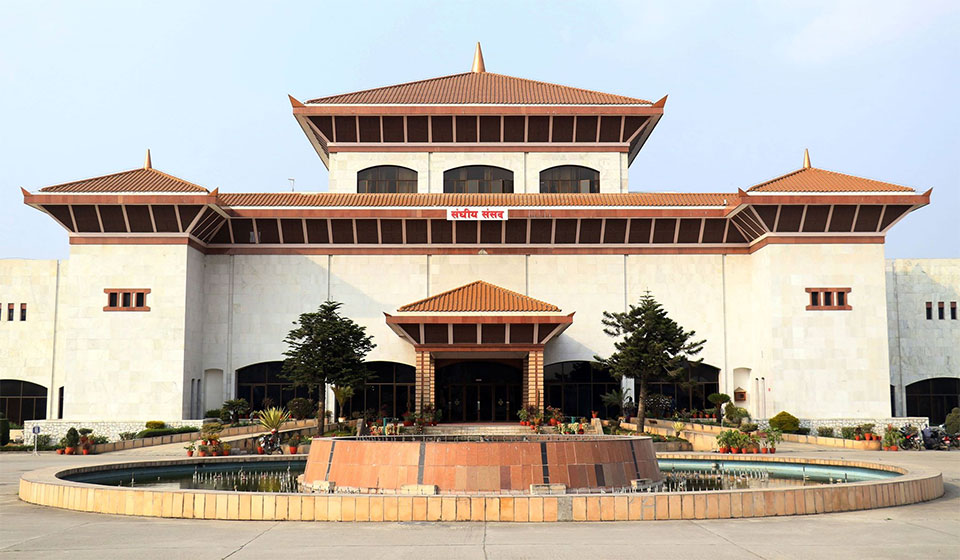 The first session of the federal parliament, following the House of Representatives (HoR) election, is scheduled for Monday afternoon.
Separate House of Representatives and National Assembly sessions are scheduled for 1pm at the federal parliament building in New Baneswor. This will be the first session of the HoR and the 13th session of the NA.
On Monday, a letter from the President's office summoning the Federal Parliament Session would be read out during the sessions of the HoR and NA. The President's Office letters appointing the Prime Minister and establishing the Council of Ministers would also be read out.
Assistant spokesperson at the Federal Parliament Secretariat Dasharath Dhamala said that leaders of the political parties are scheduled to address the HoR and NA.
In the HoR meeting, leaders of 12 political parties representing the House are scheduled to deliver their messages of best wishes. The senior-most member of the HoR, Pashupati Shumsher Rana, will welcome the MPs.
The HoR meeting shall run as per the HoR Regulations, 2075 BS. The meeting would also approve the regulations.
On Monday, eldest MP JBR would inform the House of a proposal to hold a vote of confidence in Prime Minister Pushpa Kamal Dahal on Tuesday.
Maoist Centre Chairman Prachanda was appointed the PM on December 25, 2022 with the support of 169 lawmakers. As per Article 76 (4) of the Constitution, the PM-elect under Article 76 (2) needs to take a vote of confidence in the HoR within 30 days of the PM's election.
- RSS