Crime
Saga of Nirmala Kurmi
Will Home Minister Lamichhane's assurance ensure justice to Nirmala Kurmi?
Government promises investigation into Nirmala Kurmi's disappearance, but her neighbours aren't convinced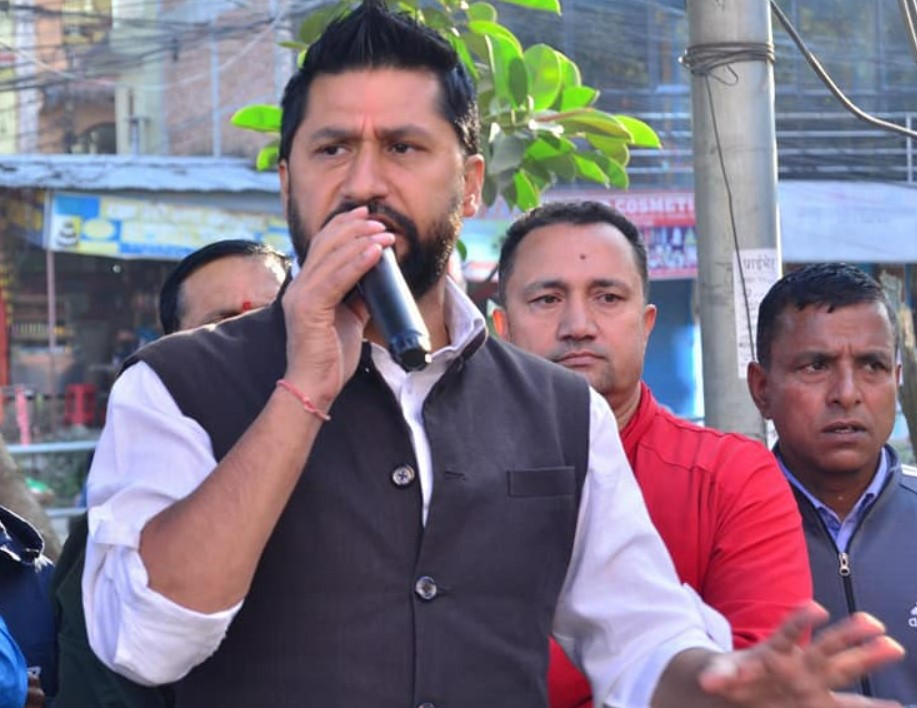 Deputy Prime Minister and Home Minister Rabi Lamichhane has yet again urged activists campaigning for justice for Nirmala Kurmi to cooperate with Nepal Police which has been investigating the mystery surrounding her death.
Lamichhane telephoned activist Ruby Khan and told her that the government is serious about Kurmi's case which, he said, is being investigated by the Central Investigation Bureau of Nepal Police, reports RSS.
The TV show host-turned-politician's move followed weeks of demonstration by Khan and other activists of Nepalgunj, Banke, from where Nirmala Kurmi disappeared. After their demands were not properly addressed, the activists went to the extent of staging lantern protests at Maitighar, Kathmandu, in broad day light.
The Home Minister's new assurance came as prominient activist Dr Govinda KC extended his solidarity to Ruby Khan and her team.
Despite Lamichhane's pledge to continue investigation into Kurmi's disappearance, the big question remains unanswered: Will Nirmala Kurmi get justice?
Also Read: All you need to know about Nirmala Kurmi's 'abduction and murder'
Her neighbours and activists like Ruby Khan argue that Nirmala Kurmi was "murdered after abduction". The Paraspur-17, Nepalgunj resident was last seen in 2012. She was 52-year-old at the time.
Kurmi was a single woman living in the bustling city in western Tarai. She was married to Mahalu Kurmi. Her husband died in 2005. After the death of the husband, her two sons aged 18 and 14 died amid mysterious circumstances in a span of ten days in November 2009.
Her family owned 125 kathhas of land. Activists suspect she could have been murdered by miscreants who wanted to grab her land.
She had also lodged a complaint at Women Rights Forum Banke around the same time, alleging that Badshah tortured her and confiscated her land registration certificates. Badshah was the chairperson of the then Paraspur Village Development Committee, where Nirmala Kurmi lived.
Badshah Kurmi, an influential Nepali Congress politician who is now a member of Lumbini Provincial Assembly, has been denying any wrongdoing.
Ruby Khan and Nirmala Kurmi's neighbours,11 of them women, have been demonstrating at Maitighar for the past 11 days. This is their third round of demonstration demanding probe into the "abduction and murder" or Nirmala Kurmi.
Although the accused person has been denying any wrongdoing, the activists have been pointing fingers at Badshah Kurmi, a powerful politician from Banke.