Nepal Weather
Weather Update
Cold wave to affect Tarai belt for next two days: Met office
The hills and mountains will mostly remain clear for the next three days, where as the Tarai will be under fog cover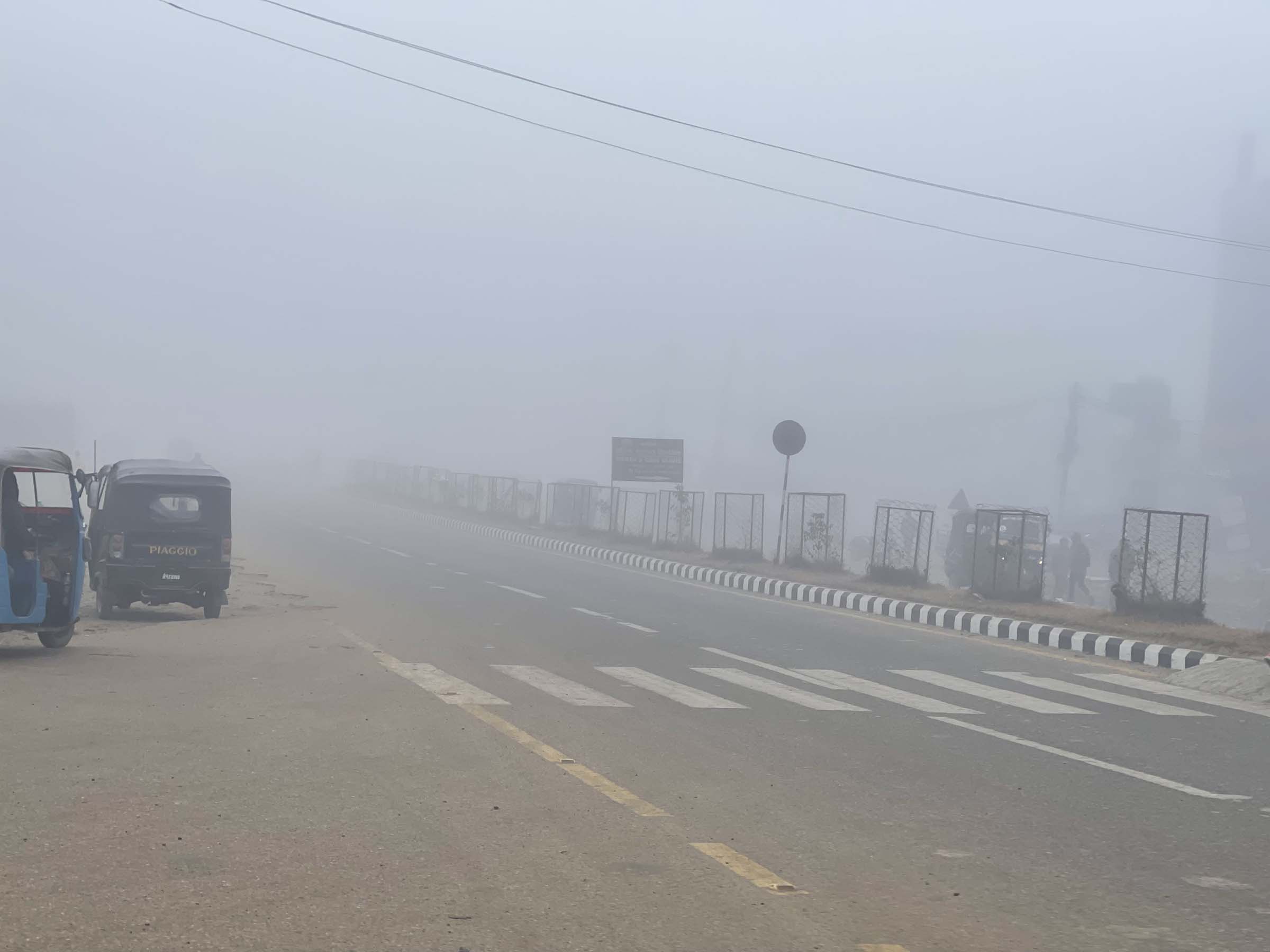 The Department of Hydrology and Meteorology (DHM) has warned a cold wave will sweep across the Tarai belt for another two days.
Issuing a special cold wave bulletin on Friday, the department said that the maximum temperature in the southern plains had dropped by more than five degrees Celcius due to the cold wave situation. Forecasting inclement weather for the next couple of days, it has advised everyone to stay warm.
The Tarai plains from Nepalgunj to Janakpur are experiencing mild cold waves, according to the met office.
In a separate notice, the department said the whole of the Tarai's flat land is experiencing a dense fog. "The hills and mountains of Nepal will mostly remain clear for the next three days," it said. "The Tarai will be covered with fog and haze."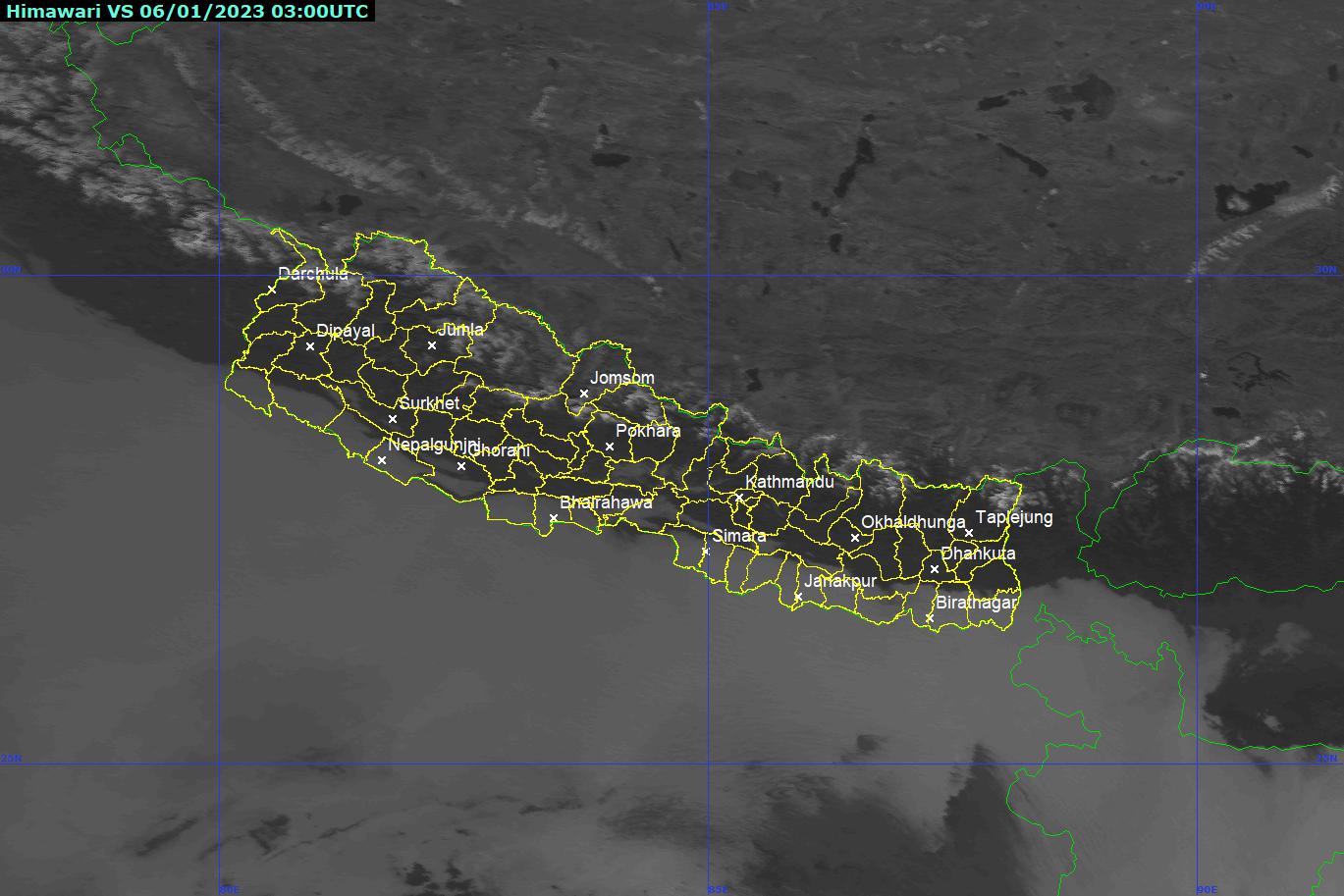 Citing the western low-pressure system, the department has forecast inclement weather in Nepal for a few more days.
Consequently, poor visibility could disrupt flights schedules in the region. Most parts of the Tarai had visibility at around 1,500 to 2,500m as reported at 8:45 am Friday.
In an optimistic outlook, the department said: "The weather across the Tarai will gradually improve after a couple of days."
The lowest minimum temperature of -6.7°C was reported in Jumla on Friday morning, with Kathmandu recording 3.4°C, according to the DHM data.