Politics
State Assembly
Uncertainty surrounds govt formation in Sudurpaschim
Nagarik Unmukti Party says it won't support any force to form a govt until detainees from Tikapur incident are freed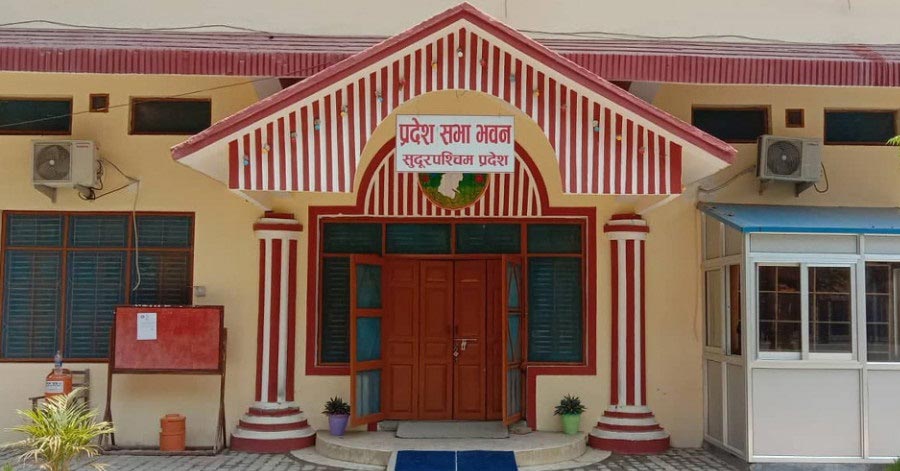 The formation of the government in Sudurpaschim Province has become uncertain after the Nagarik Unmukti Party refused to extend support to any force unless its demands and agenda were addressed.
The Nagarik Unmukti Party has seven seats in the 53-member state assembly. Its parliamentary party leader, Rameshwor Chaudhary, stated that they would not support any force and would boycott government participation until the detainees from the Tikapur incident were released.
No single party has a majority in the state assembly. The Nepali Congress has the most representatives in the assembly, with 19, followed by the CPN (Maoist) with 11, the CPN-UML with 10, the CPN (Unified Socialist) with four, and the Rastriya Prajatantra Party and an independent with one each.
The formation of a government requires a majority of 27 members.
The Nagarik Unmukti Party, on the other hand, has pledged its support for forming a federal government.
The CPN (Unified Socialist Party), which has four seats in the provincial assembly, has yet to decide whether to join the government.
Maoist, UML, and RPP have 22 members in the provincial assembly. It is difficult when the NC and Nagarik Unmukti Party have stayed out of the government formation process and the Unified Socialist Party is undecided.
According to Article 183 of the Nepal Constitution, Province Chief Devraj Joshi has called the first session of the provincial assembly.
On Sunday, an all-party meeting decided to hold an election for the Speaker of the Provincial Assembly.
- RSS