Politics
POWER-SHARING DISPUTE
Power-sharing dispute delays government formation in Madhes
Despite having more than 54 seats, the formation of a new state government remain uncertain due to leadership dispute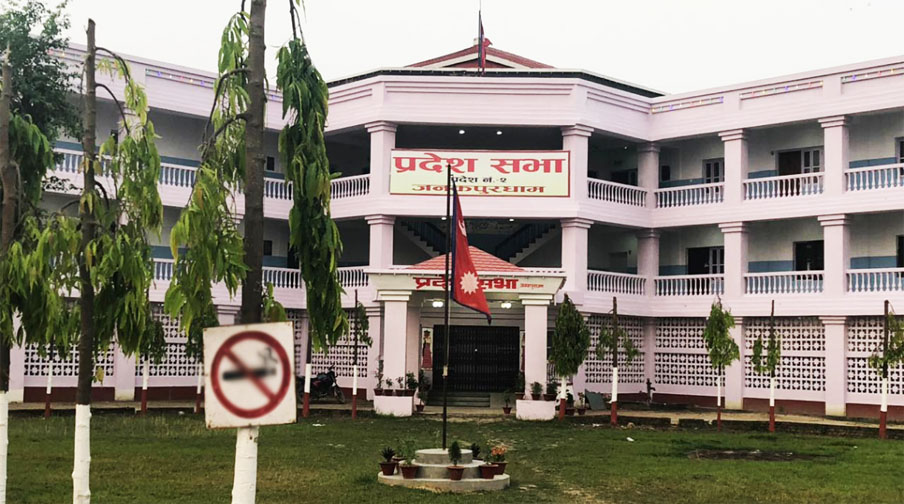 Following the drama in the centre, it is now the turn of leaders in Madhesh Pradesh, with coalition partners jostling for top positions in the provincial government.
The new coalition under the CPN-UML in Madhes Province has more than the minimum number of seats required to form a government. It is unclear yet who will assume leadership.
CPN-UML, the ruling party in the province, has the highest number of seats, with 23, Janata Samajwadi Party has 16, Janamat Party - 13, CPN (Maoist Centre) – eight, and Rastriya Prajatantra Party and Nagarik Unmukti Party have one each. The Rastriya Swatantra Party, a key coalition partner in the federal government, has no representation in the province.
Sixty-four members were directly elected and 43 made it through the proportional representation system. It takes 54 seats to form a government.
Parties in the Pushpa Kamal Dahal-led coalition government hold 62 seats in Madhesh Province. The power equation looks simple, with the coalition partners holding eight more seats than required.
However, most of the six independents in the ruling coalition are discontent. They are also expected to join the government.
The Nepali Congress, the second largest party in the state with 22 seats, is seen to be the main opposition. The Loktantrik Samajwadi Party has won nine and the CPN (United Socialist) seven seats.

The Secretariat of the Provincial Assembly has scheduled the swearing-in ceremony of the Provincial Assembly members on Friday.
According to Ranjit Kumar Yadav, secretary of the State Assembly Secretariat, according to the Constitution, the oath-taking and government formation should take place within 20 days of the election's final result. However, none of the 10 political parties represented in the province has elected a parliamentary party leader yet.
Sumanraj Pyakurel, a UML Madhes Province in-charge, said that a decision on the state government leadership would be based on the consensus of the coalition parties. The leader of the UML provincial parliamentary party will be announced by this week, he said.

There are more aspirants within the UML to become the provincial legislative party leader. Ramchandra Mandal, Saroj Kumar Yadav, Rajkumar Lekhi Tharu, Harinarayan Mahato, Mohammad Sameer, and Shardadevi Thapa are in the race.
There are also suggestions that the Janata Samajwadi Party or the Janamat Party could lead the provincial government. JSP leader Lal Babu Raut, who served as the chief minister for five years, is vying for the position along with Saroj Kumar Yadav, Manish Kumar Suman and Ram Ashis Yadav.
Satish Kumar Singh, Mahesh Prasad Yadav, Tribhuwan Sah, Chandan Kumar Singh and Basant Kumar Kuswaha are the Janamat Party leaders in the race.
Following a disagreement, the Janamat Party has requested party Chair CK Raut to pick the party leader for the state assembly.
Meanwhile, Nepali Congress, the second largest party in the province, has formed a committee to select the party leader. Ramsaroj Yadav, Ramkrishna Yadav and Birendra Singh are among the aspirants in the Congress.