Travel & Tourism
PLEASURE TRIP
Visitors flock to Narayani River for motorboat flings
The motorboating sector has been responsible for the generation of both income and new employment opportunities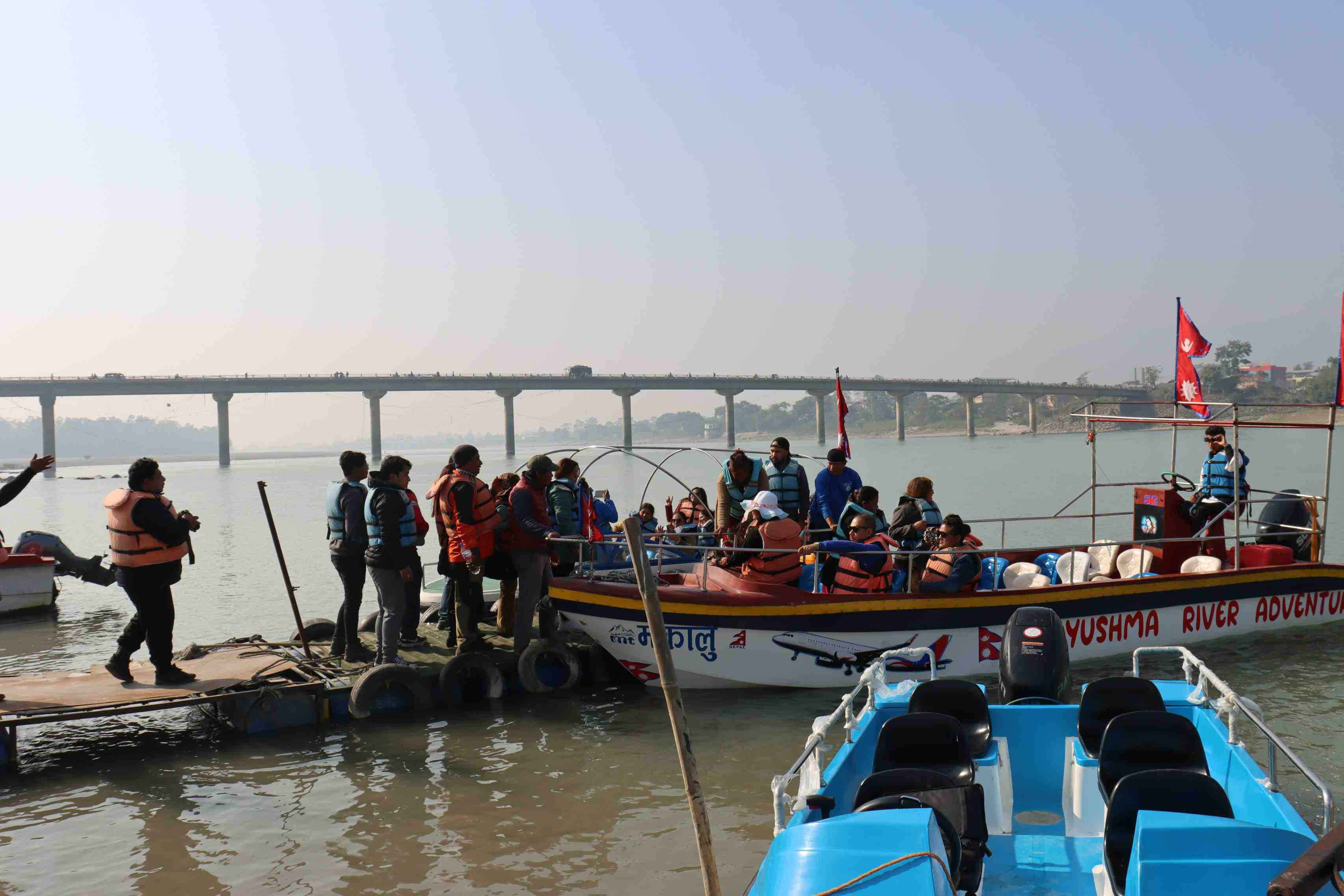 The banks of Narayani River and the surrounding area have been a big draw for many visitors of late.
Visitors come here to see beautiful places, ride motorboats, and lay out in the sun on the riverbanks. A hotelier has noted that the area is particularly popular with domestic travellers seeking a quick getaway.
Balika Kandel, a resident of Kalika Municipality-5, was enjoying a motorboat ride. "Motorboating felt great," she said.
She noted that many people stopped by the attraction to celebrate special occasions and that others who were touring the Chitwan district also came by to enjoy motorboating.
Bijaya Tamang, a boat captain for the local company Rangamahal Riverland Pvt Ltd, stated that most of his customers came to the riverbanks during public holidays. They started their days with yoga and brisk walks.
The motorboating industry has generated income and new jobs. According to Chun Narayan Shrestha, president of the Chitwan Chamber of Commerce and Industry, business owners in the tourism industry have reaped thousands of rupees in profits.
According to Surya Bhakta Adhikari, president of the Youth Entrepreneur Forum in Chitwan, around one thousand individuals travel to Chitwan daily to participate in motorboating, which has helped establish Chitwan as a hub for a new sort of leisure activity. There are currently 23 motorboats in the river, all managed by different firms.
Business management is being worked on, according to Manoj Ghimire, a ward member of Bharatpur Metropolitan City-1. He added that the federal government and the metropolitan area had set aside funds to develop a commercial and tourist hub on the riverbanks.
With RSS inputs