Politics
REACTION
Dahal's act shows the height of anarchy: Dr Shekhar Koirala
The leader of NC's 'anti-establishment' camp says the party will look for answers as to why the coalition under party President Sher Bahadur Deuba could not continue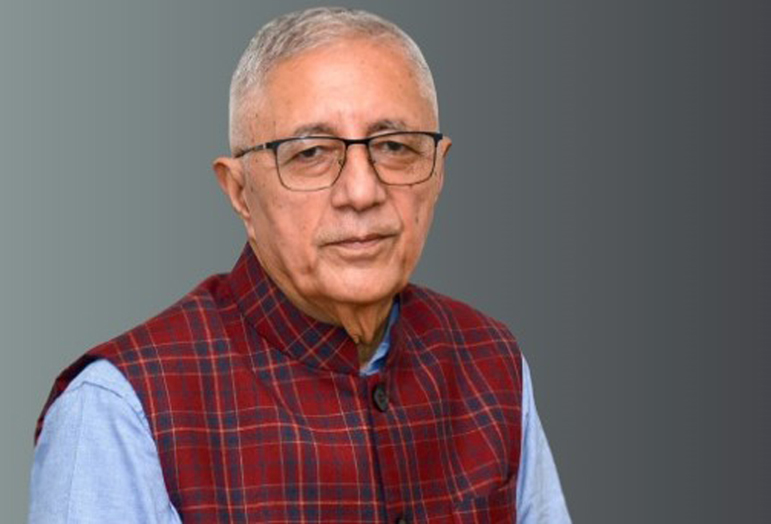 Nepali Congress leader Dr Shekhar Koirala has hit out at CPN (Maoist Centre) Chairman Pushpa Kamal Dahal's decision to walk out on the electoral alliance as an unstable political character.
In a statement on Monday evening, Koirala said, "Although such instances aren't inconceivable in a parliamentary system, they're deemed apolitical and anarchic."
Despite being the biggest political force in the Parliament, the Nepali Congress has been relegated to opposition, Koirala said, referring to Sunday's dramatic turn of events.
"Dahal's elevation to power as the head of the new government was not expected," Koirala said in the statement, adding that individualism has triumphed over principles.
The Nepali Congress would introspect and look for answers as to why the coalition under President Sher Bahadur Deuba could not continue, said Koirala, the leader of an 'anti-establishment' camp.
"Why and how the Sher Bahadur Deuba-led coalition, formed with the objective to protect the constitution and propel prosperity, could not move forward are the stark questions facing us," he said. "I insist we've got to give satisfactory answers to party workers, supporters, well wishers, and all Nepalis."
Koirala expressed belief that their opposition to forming the alliance would harm the Congress party was vindicated. "Genuine concerns over the future of the electoral alliance between parties carrying contrasting political, social and cultural values were dismissed," he said.
Asking the leadership to reflect on the party's internal politics in the past year, Koirala said: "The Congress have seen many unforgetable moments before and after the 14th general convention. Nepal's democratic movement lacked leadership. All of us should learn from it."
He urged the party cadres not to be disappointed, saying that there was no alternative for the Congress to come into national politics with new thinking, far-sightedness, energy and unity.
"We will conduct a ruthless review within the party leadership and the working committee and find out the cause. Now, the Congress is assuming a new role in national politics," Koirala continued.
"All of a sudden, we have been relegated to the opposition at the centre and elsewhere. We will not be disappointed. We will return to the people in a noble way."