Politics
New Government
PM-designate Prachanda enjoys backing of 169 MPs
The Maoist chair calls on President Bidhya Devi Bhandari at Sheetal Niwas and handed her his name list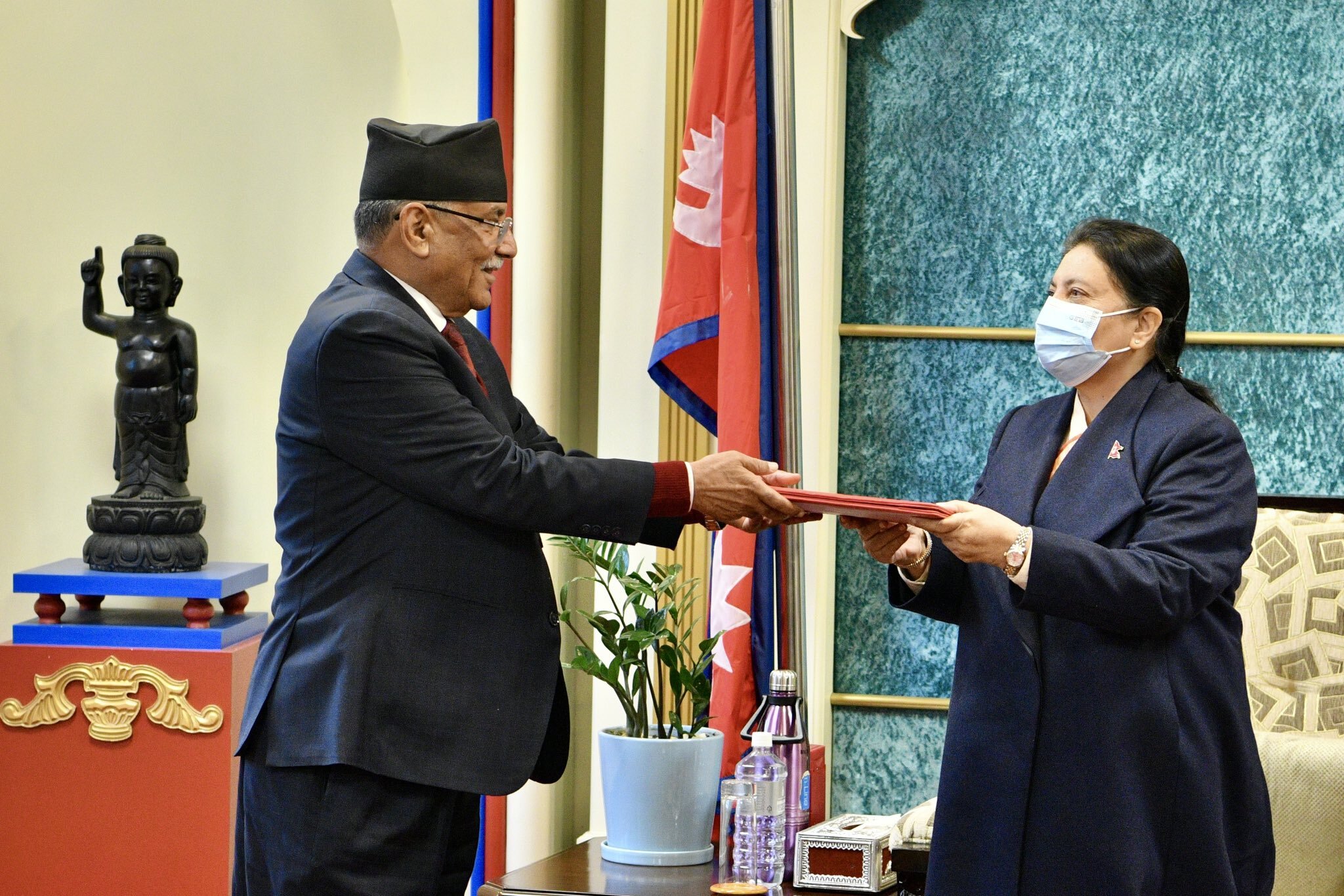 Prime Minister-elect Pushpa Kamal Dahal Prachanda has the backing of 169 Members of Parliament from seven parties represented in the newly elected House of Representatives.
Prachanda called on President Bidhya Devi Bhandari at Sheetal Niwas and handed the head of state his name list. The coalition includes 166 members from seven parties and three independents.
Dahal's tweeted a photo through his personal tweeter handle @cmprachanda. He was flanked by the new coalition's leaders, but the king maker KP Sharma Oli appeared conspicuously absent in the photos.
The grand alliance leaves Sher Bahadur Deuba, already under tremendous pressure from the rival faction led by Dr Shekhar Koirala.
Not only did Deuba give away the prime ministership to Maoist Chair Prachanda, but also the position of President which he had privately promised to Congress senior leader Ram Chandra Paudel, who sort of defected the Koirala camp and backed Deuba as the Parliamentary Party leader in last week's election.
According to news reports, Paudel, who met Prachanda earlier in the day, expressed his ire at Deuba, saying the Congress president and prime minister had betrayed Prachanda in not offering the first term of prime ministership to the Maoist Centre leader.
Setopati reported that Prachanda had offered the high office of President to Paudel on the condition that he would get to become the prime minister first.
Under the power-sharing deal, the UML will get the President, while the Speaker's term in office will be shared halfway between the UML and the Maoist Centre.