Nepal Weather
Winter Lows
Kathmandu records coldest day on Sunday
The weather office says the country's western part will remain gloomy throughout Sunday due to the influence of the westerly low-pressure system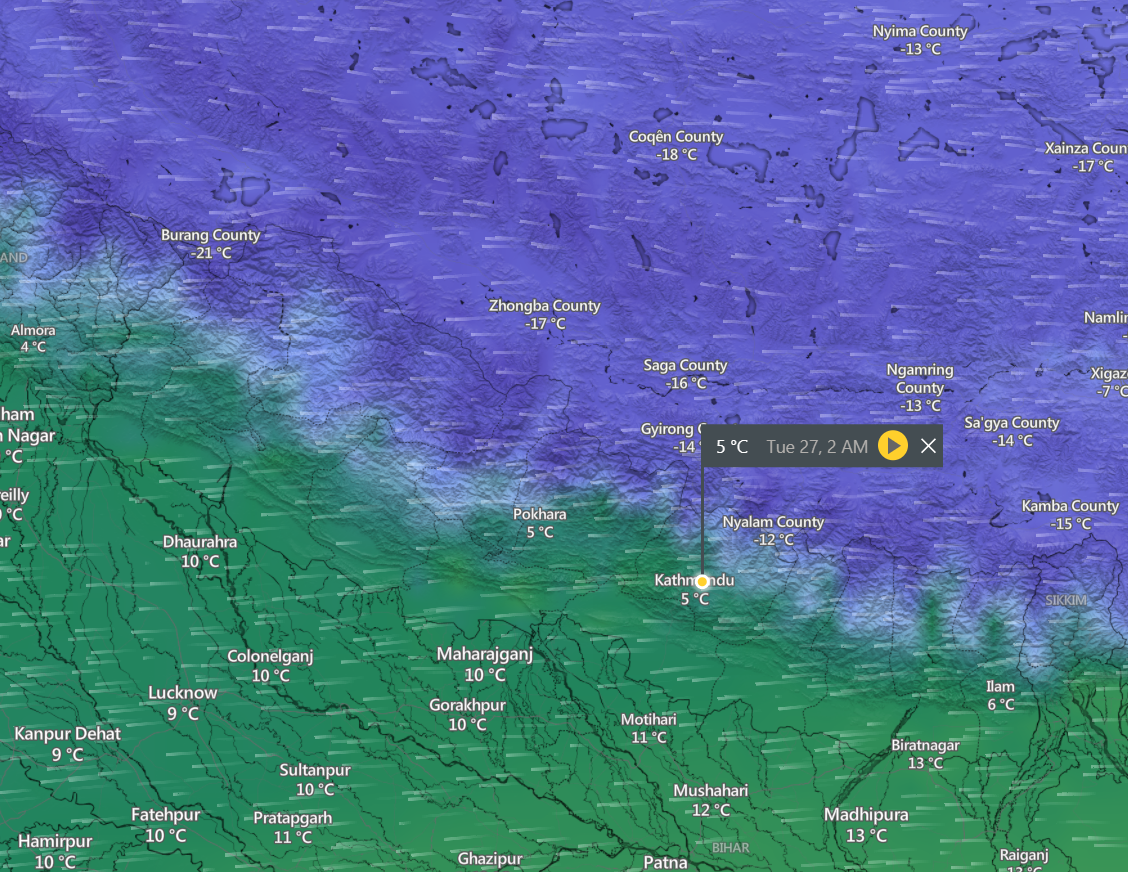 Kathmandu Valley logged the coldest day on Sunday of this season, with the Department of Hydrology and Meteorology recording the minimum temperature in the Valley was 4.5 degrees Celsius.
On Saturday, the Valley's minimum temperature was 5.3 degrees Celcius. The valley's temperature has been rapidly decreasing and getting colder over the past few days, according to the department
The minimum temperature in Jumla district on Sunday was -5.6 degrees Celsius.
According to meteorologist Hira Bhattarai, Jiri recorded - 0.7 degrees and Jomsom -6.1 degrees Celcius.
Due to the influence of the westerly low-pressure system, the western part of the country will remain gloomy today, he added.
Sudurpaschim and Karnali provinces are expected to experience total cloud cover on Sunday. The department predicts three districts in the Kathmandu valley and neighbouring areas will continue to have some cloud cover.
Some areas of the districts of Kaski, Khotang, and Myagdi had rain on Saturday. Rainfall measurements include 3.6 millimetres at the Machhapuchchhre Base Camp in Kaski district, 1.5 millimetres at Ghorepani in Myagdi district, and 2 millimetres at Dudhkoshi in Khotang district.
- RSS