Crime
The Serpent
Charles Sobhraj is free - what's next?
Now that he has been released, the serial killer, known as 'Bikini Killer' 'Serpent', plans to see his friends and family, says his lawyer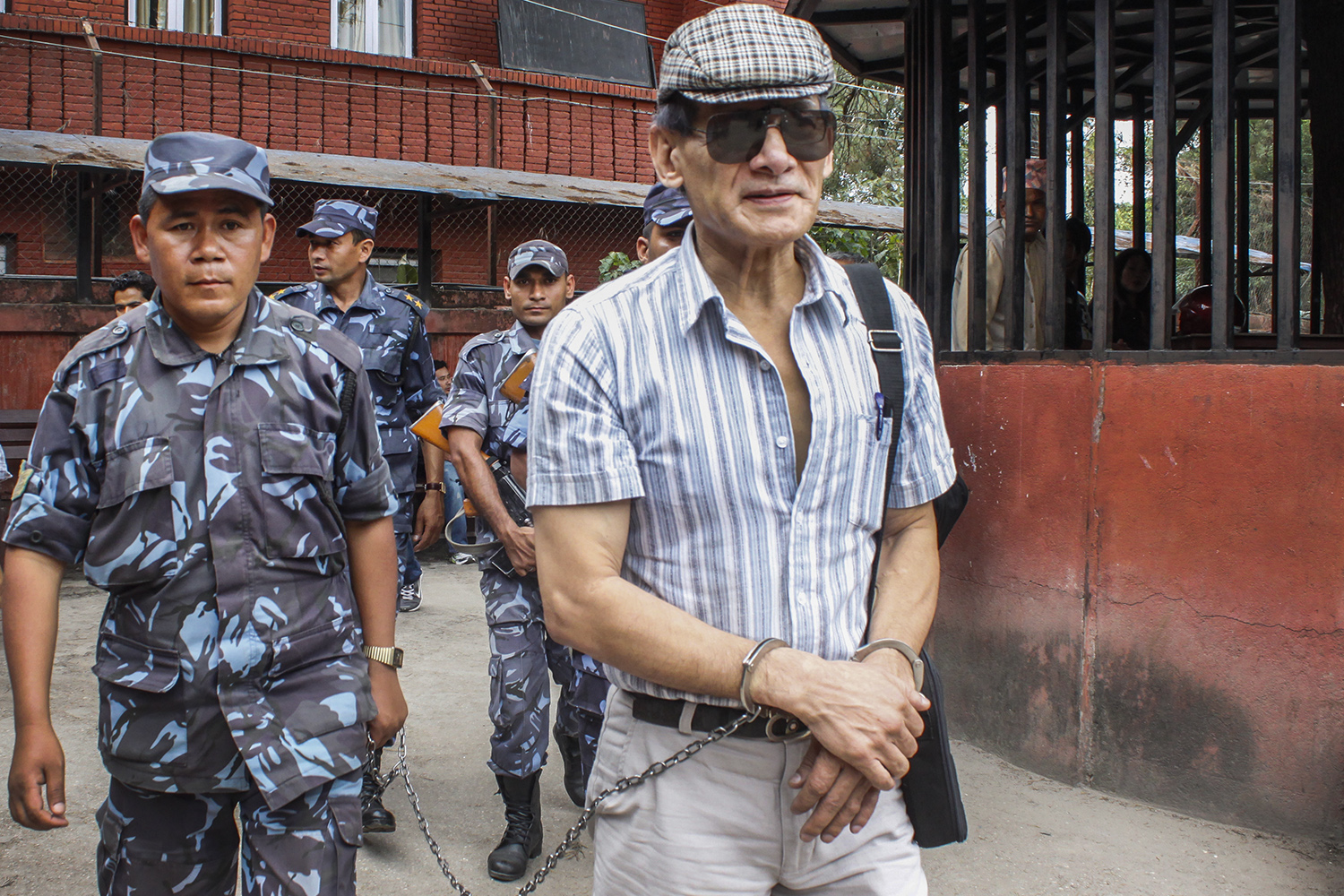 French serial killer Charles Sobhraj is a free man again, after being released from Nepal's Central Jail in Kathmandu where he spent 19 years and two months.
Upon his release from prison at midday Friday December 23, much to the chagrin of waiting reporters and camera persons, Sobhraj was whisked away in a Nepal Police vehicle. Minutes later, police personnel escorted him into the Department of Immigration building at Dillibazaar.
There, officials will begin to arrange a new travel document for his deportation procedure, according to his lawyer.
Officially, his 20-year prison term would have ended in September 2023, but the 78-year was released on the grounds of old age and failing health, following a Supreme Court order on Wednesday.
The apex court has also directed Nepali authorities to deport him to his native France, within 15 days.
Sobhraj's release from prison coincides with the 47th anniversary of the 1975 murder of Canadian Laurent Carriere, 26, and US citizen Connie Jo Bronzich, 29, in the Manohara area east of Kathmandu.
Also Read: Exclusive: 'I'm feeling great', says Charles Sobhraj
A string of murders
The double murder took place between December 21 and 22, according to Nepal Police. Twenty-eight years later – in September 2008, Sobhraj was arrested in Kathmandu and the case was reopened. A month later, in August, the Kathmandu District Court handed down life imprisonment to the serial killer.
Sobhraj is accused of murdering 20 people, mostly Western backpackers travelling along the Hippie Trail of Asia, including Nepal, India and Thailand. Also called The Serpent, the serial killer's crime history started in Thailand where he was wanted by the police for committing at least five murders around 1975.
In 1976, he was arrested and jailed in India where he was found guilty of drugging a busload of French university students and murdering several of them. Although he managed to escape from Delhi's Tihar Jail after successfully drugging inmates and officers there, he was re-arrested in Goa and subjected to a longer prison sentence that lasted until July 1997.
Sobhraj's next move
Sobhraj, who married a Nepali girl, Nihita Bishwas, while serving time in solitary confinement inside the Central Jail's Golghar, suffered from heart disease. In 2018, he underwent open heart surgery at the Gangalal Heart Centre. His health is said to be stable now.
Soon after his release, Sobhraj was expected to meet his friends and family, including his wife and her mother Sakuntala Thapa, an advocate who handled the Frenchman's case. But on Friday afternoon, Nihita was seen struggling to enter the Department of Immigration premises, surrounded by media personnel.
In 2008, Sobhraj and Bishwas claimed that they got married on October 9 while marking the Dashain festival. The jail authorities denied having allowed any wedding ceremony on the premises.
One of Shobhraj's lawyers, Gopal Siwakoti Chintan, told NepalMinute.com that soon after his release, Sobhraj will complete his visa formalities and prepare for his deportation.
"Efforts are on to speed up that process and send him to France as early as possible," he said. "If he gets a chance he might as well visit Gangalal Hospital for health check-up."