Politics
OATH TAKING
Newly elected HoR members sworn in
According to the Federal Parliament Secretariat, 26 members took the oath in mother tongue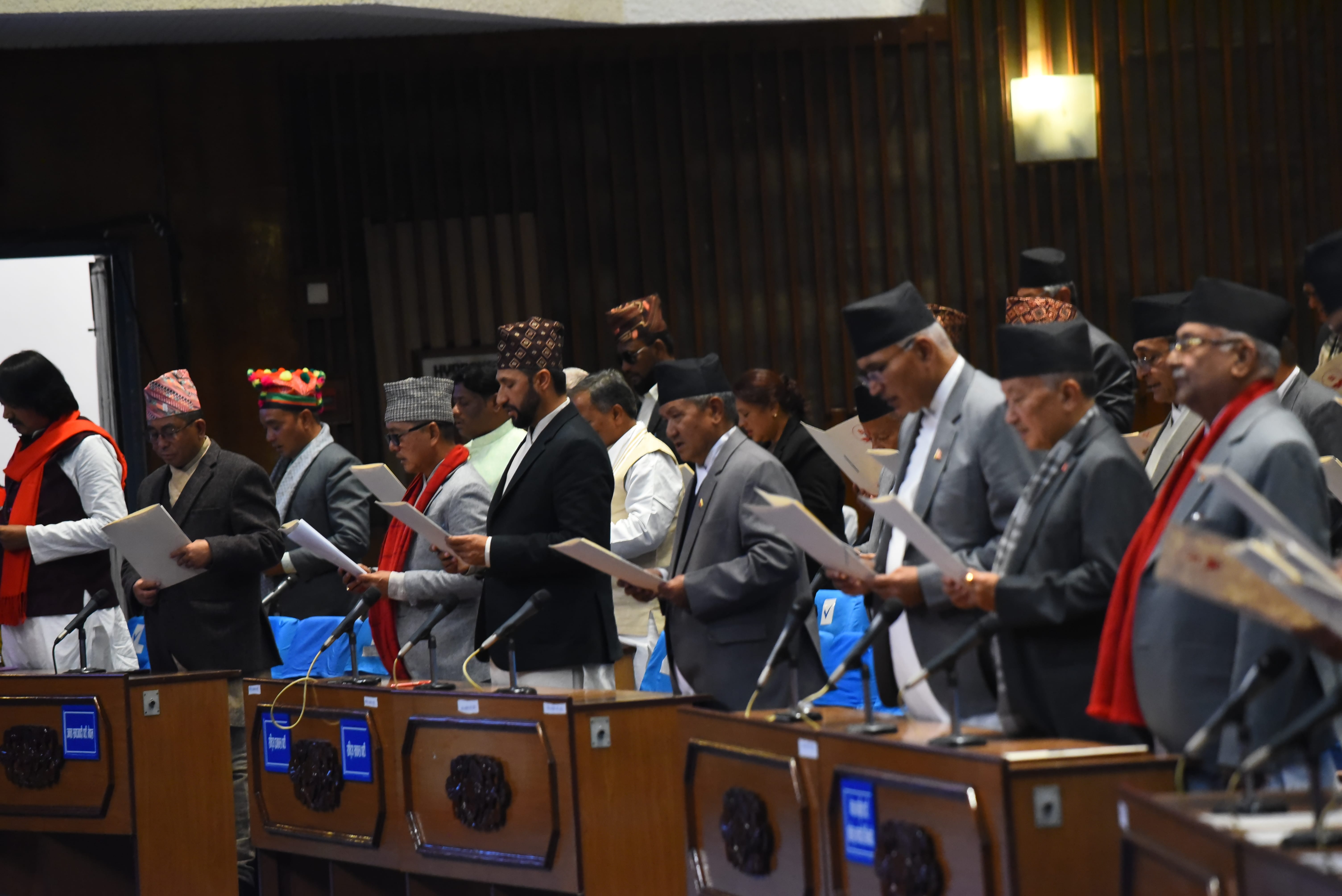 Seniormost member of the House of Representatives, Pashupati Shumsher JB Rana, has administered the oath of office and secrecy to newly elected fellow members of the lower house of the Federal Parliament.
The swearing-in ceremony was held at the Federal Parliament building, New Baneshwor where Rana administered oath to his fellow members.
The members-elect reached the Federal Parliament building in national uniform and respective cultural attires for the event. According to the Federal Parliament Secretariat, 26 members took oath in mother tongue.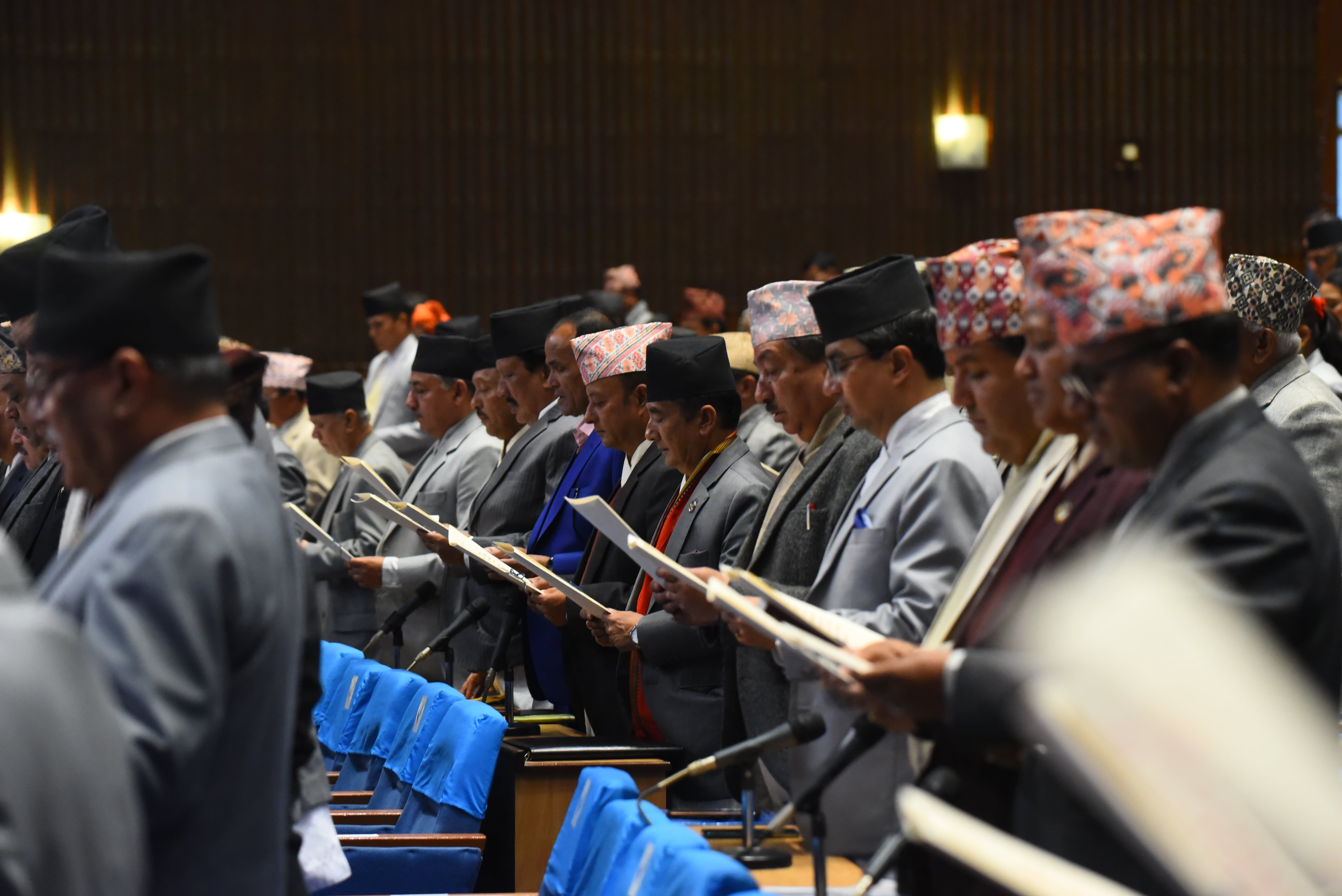 In accordance with Article 88 of the Constitution, every member of each House of the Federal Parliament must take the oath before their first attendance in the session of the House or any of its committees.
On Wednesday, 81-year-old Rana took the oath before President Bidhya Devi Bhandari.
Prior to the oath-taking ceremony, Rana as pro-tem Speaker convened a House meeting where Parliament Secretariat General Secretary Bharat Raj Gautam briefed the newly elected members about the procedures.
The 275-member HoR is a body of 165 directly elected members and 110 Proportional Representation members.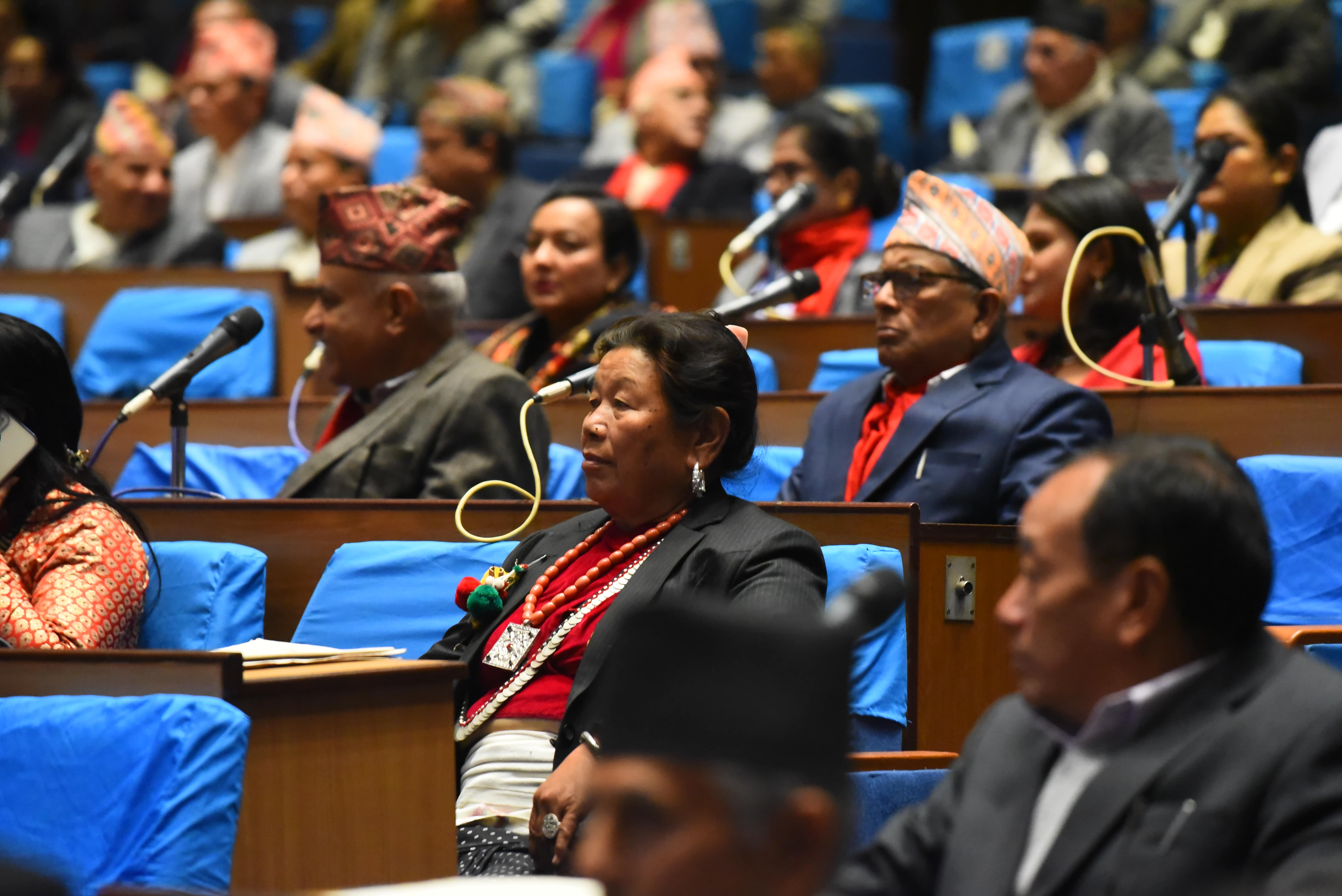 Following the swearing-in function, the secretariat hosted a reception in honour of the new HoR members on the Federal Parliament building premises.