Politics
PP Leadership
Congress President Deuba retains PP hot seat
Prime Minister Sher Bahadur Deuba wins the Nepali Congress PP election, polling 64 votes against Gagan Thapa's 25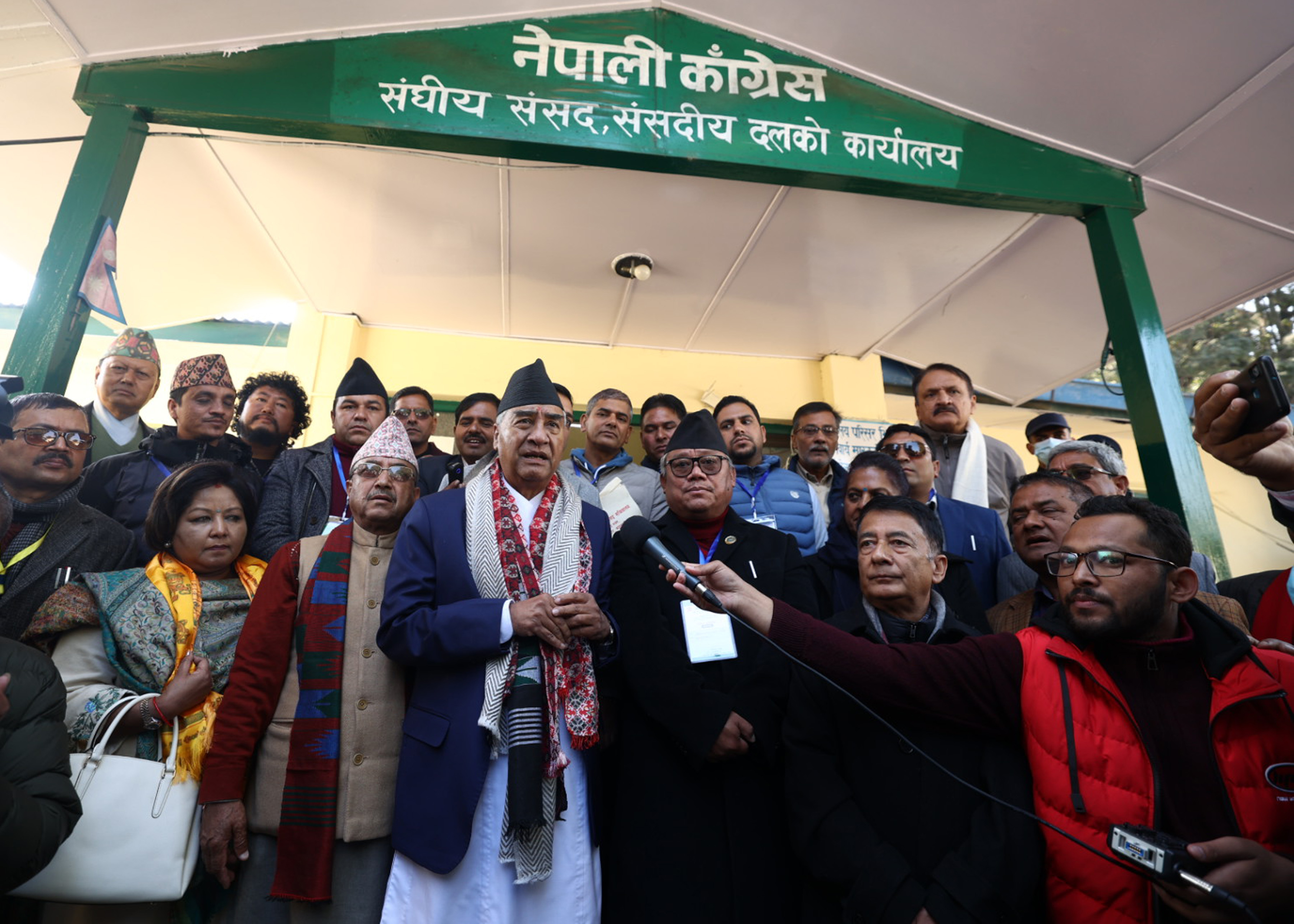 Nepali Congress President Sher Bahadur Deuba has been elected as the leader of the Nepali Congress Parliamentary Party.
In the election held at the NC Parliamentary Party office in Singha Darbar on Wednesday morning, Deuba received 64 votes of the total 89 cast against party General Secretary Gagan Thapa's 25.
The election has been observed with much interest both at home and abroad, with many believing it could show the future course of the party and the country's politics overall.