Politics
News Analysis
Why the silence Madam President?
Why a delayed response from the President's office is in the best interest of Deuba, Oli, Prachanda and Bhandari herself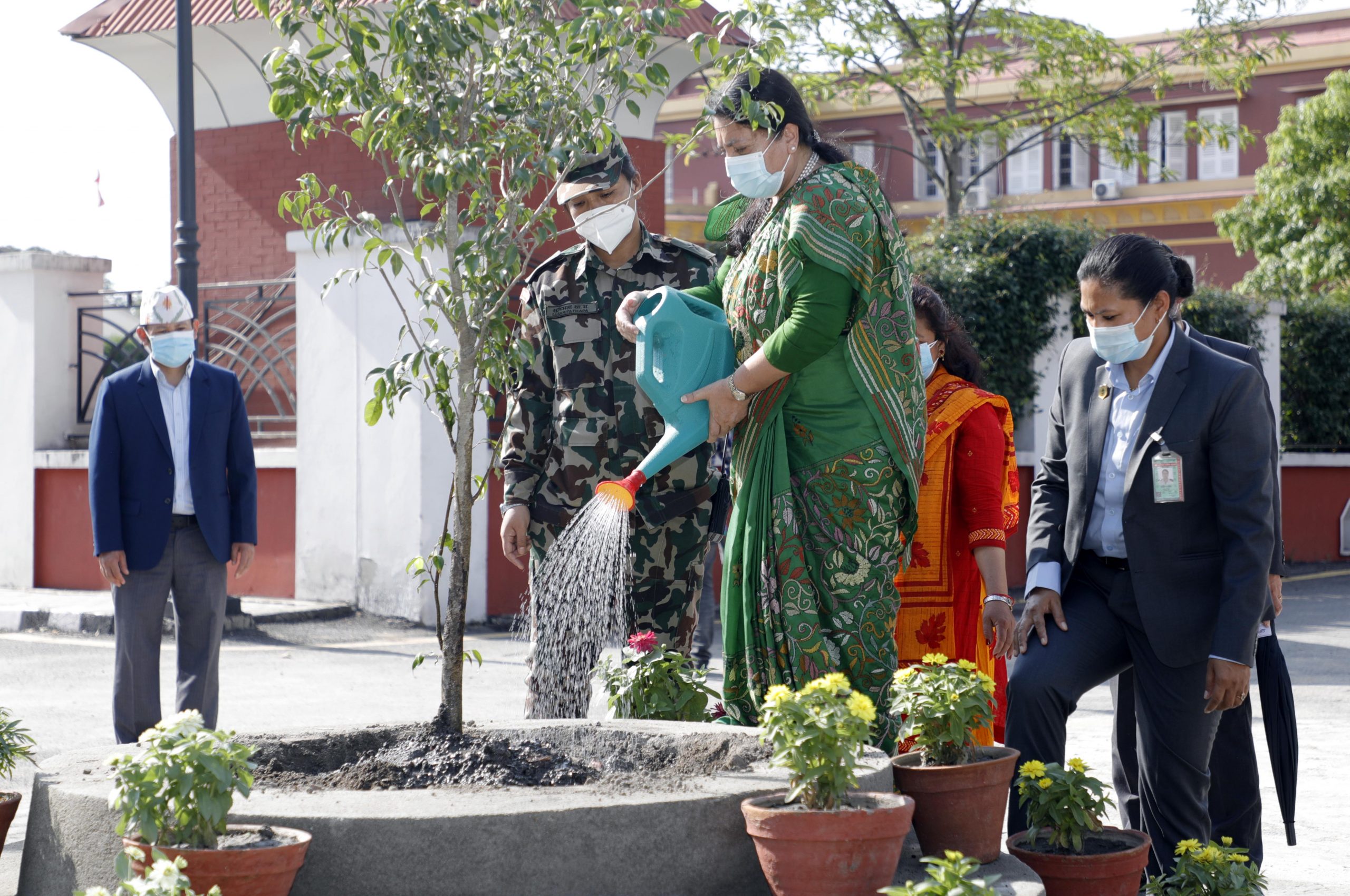 The otherwise intense political race for prime ministership has entered a feverish pitch after the Election Commission submitted its report to President Bidhya Devi Bhandari on Thursday. As of writing this report, the President's office has yet to make any move since her office received the report. Ideally, a Constitutional President should have made her first move on Thursday itself – within hours of receiving the full report from the Commission.
In a properly-functioning democracy and constitutional presidency, the most logical thing for her would have been that she would reach out to political parties and invite them over to Shital Niwas and explored the way forward; or issue a public statement asking parties to come up with a proposal for a government under Article 76 (2) of the Constitution – by today, Friday. To give her some benefit of the doubt, Bhandari seems to shown some "political acumen" in avoiding a Friday for a couple of historically political reasons:
(a) This day of the lunar calendar is reminiscent of Poush 1 (15th December 1960) which lingers on in the public minds as a dark day in Nepal's political history. Back in 1960, in a coup d'etat launched on Poush 1, 2017 – 15th December – King Mahendra had dissolved parliament and jailed Prime Minister BP Koirala. Ever since, Poush 1 has gone down the country's political history as a Dark Day in which Nepal's democracy got hijacked – that too by the reigning monarch of the day. To date, to say the least, BP stands as Nepal's most influential political figure.
(b) Bhandari has keen political interests and, if I may, some personal stakes in the next government. Her days as two-term President are numbered and she is seriously considering returning to party politics. In her long political stints following the death of her husband Madan Bhandari in a "mysterious car-accident" Bidhya has been UML Chairman KP Oli's political protégé. So much so that UML insiders have no qualms that Oli single-handedly made her the President.
However, this should not mean that he did not make the most out of his association with Bidhya, who, as Madan Bhandari's wife, has invested both soft and hard powers to Oli's favour. Oli the Party Chair-cum-Prime Minister would be in her best bet at this point. It's just too clear that she would prefer (want?) a UML-led government to a Nepali Congress-led ruling alliance, still likely to be headed by Sher Bahadur Deuba. Let's face it Deuba controls the numbers in the parliamentary party. For him, it's like "more the merrier". As things stand, it appears that there are at least two or more aspirants vying for parliamentary party leadership position from the rival camps.
(c) She avoided a Friday for another reason. Friday is no good if we are to go by Nepal's recent political history. Two most infamous incidents took place this very day: The Royal Palace massacre of Friday, June 1st (2001) and a follow-up coup 4th October (2002) by King Gyanendra, who happens to be King Mahendra's middle son. A few other unpleasant political developments have taken place on Friday nights since 2001 but they may only be "contextually relevant" but are not as politically important. Nepal's long-time Prime Minister – and probably the most towering political leader post-1990 – once said, albeit sarcastically, that he feared a Friday.
Yet, a delayed response from the President's office is in the best interest of Deuba, Oli, Maoist supremo Prachanda and Bhandari herself as intense negotiations and horse-trading gather momentum.
To give some benefit of the doubt to the country's highest constitutional office, Shital Niwas appears to be studying the report – meaning the president's office might just stay silent till Deuba or Oli or Prachanda for that matter knock on her doors with a firm proposal. After all, the 30-day countdown has already started with the Commission submitting its report.