Culture
Matina Paaru
Balen Shah in romantic mood, marking 'Matina Paaru'
The 32-year-old mayor highlights the importance of almost-forgotten Newar tradition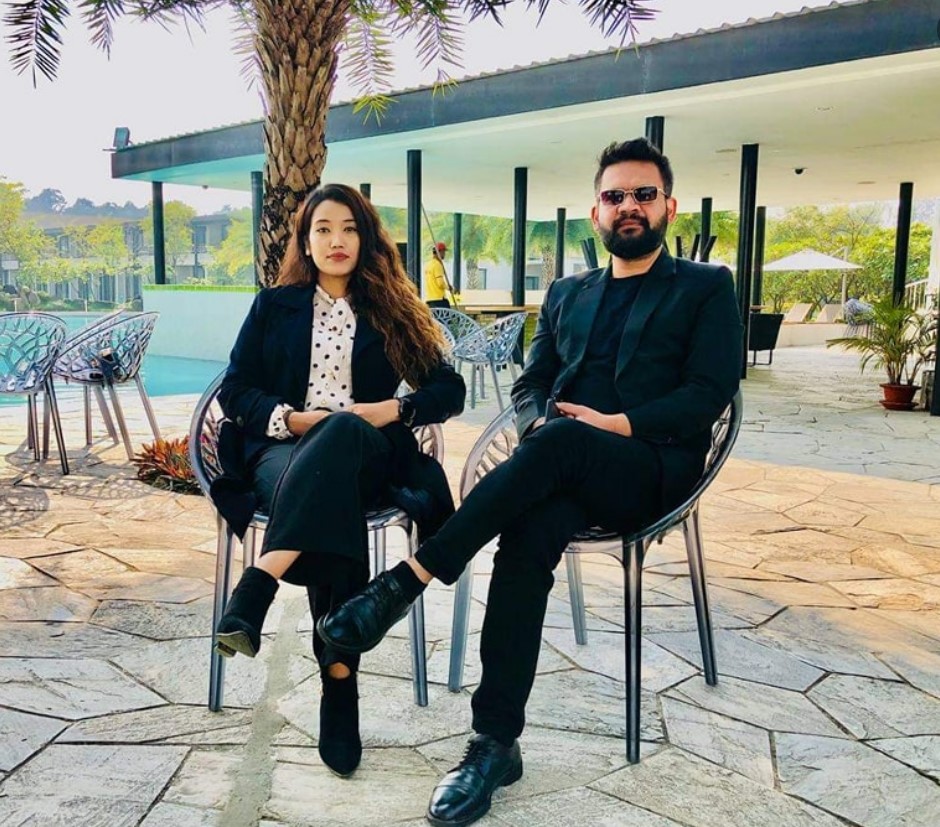 Kathmandu Metropolitan City Mayor Balendra Shah seems to be in a romantic mood, marking what he describes as the "love day of Newar community". The Newars are the traditional inhabitants of Kathmandu valley.

According to Shah, members of the Newar community are observing the 'Matina Paaru' festival on Friday, a day after observing Yomari Punhi, a post-harvest festival, on the full moon day of November-December.

Posting a photo showing the goggle-donning mayor sitting next to his wife, Sabina Kafle, on Facebook, Balen Shah wrote that Matina Paaru festival is quite important in that "this is the day when love starts budding between young men and women".

"In the middle age, young men and women could not get closer as easily, and this kind of festival helped them get attracted to each other."

The rapper-turned-politician noted that in the past young men would express their attraction and love to the women they liked on the evening of Yomari Punhi. And the next day, on Matina Paaru, the men and women would secretly meet to express their love, he added.
That means that, a day after Yomari Punhi, it seems that love is in the air in Newar settlements inside and outside Kathmandu valley.
Also Read: In pictures Yomari Punhi and Udhauli Parva being celebrated