People
Post-Harvest Festivals
In pictures: Yomari Punhi, Udhauli Parva being observed
The festival marks the end of the rice harvest season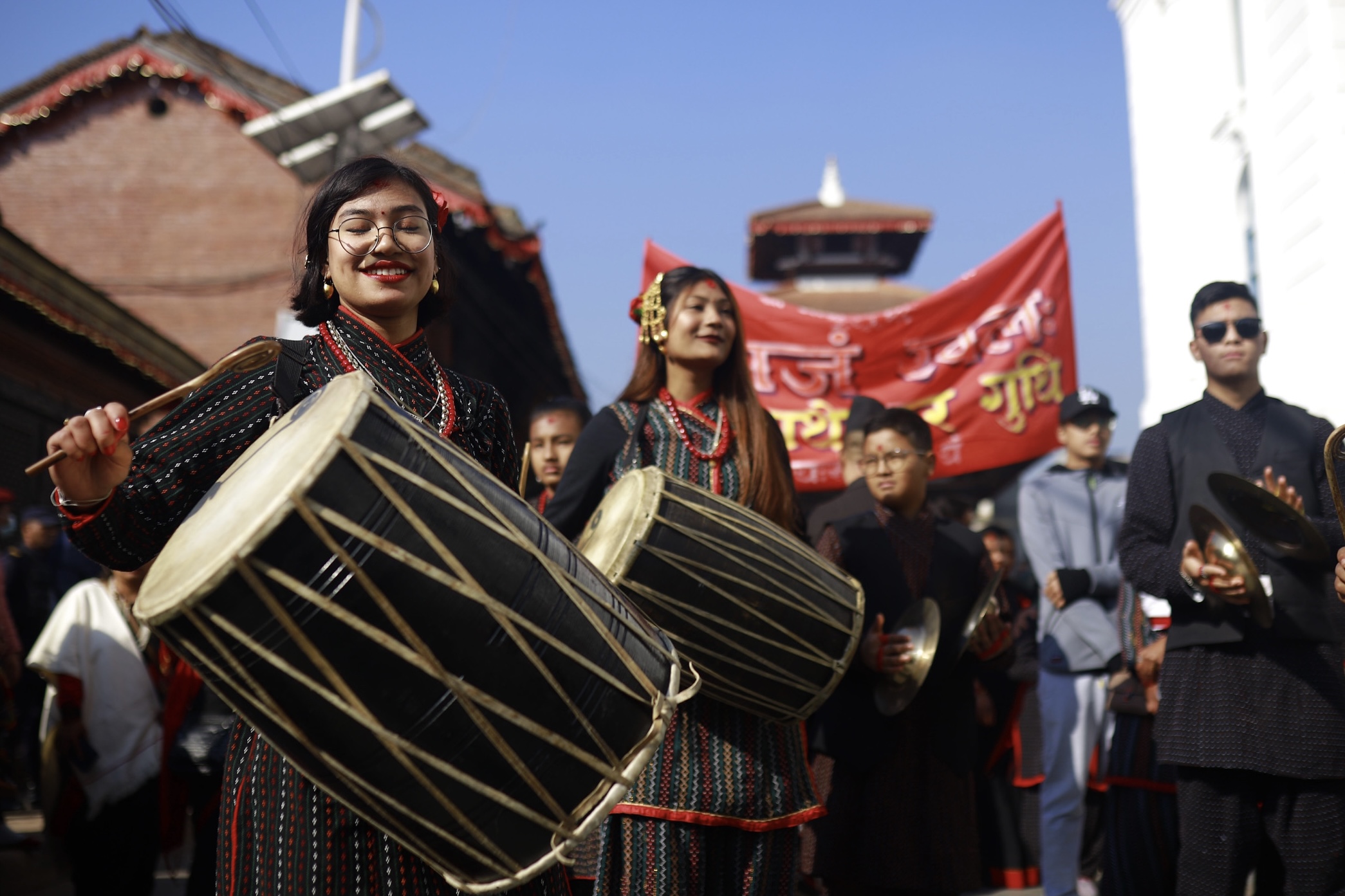 The Newar and Kirant communities are celebrating Yomari Punhi and Udhauli Parva, respectively, on Thursday.
Both festivals commemorate the post-harvest celebrations in their communities on the full moon day of November/December.
A rally was held with Yomari, a dish made of rice flour in Kathmandu by the Newar community. Participants dressed in the traditional Newari attire attended the rally, which later turned into a corner assembly after reaching Basantapur.
The festival, believed to have started 400 years ago, marks the end of the rice harvest season and the beginning of winter.
Yomari is a dumpling-like delicacy made from rice flour and filled with brown cane sugar and sesame seeds; it is the main dish in the post-harvest celebration. The day is also observed as Jyapu Day.
Udhauli Parva is celebrated by the Kirat community to praise nature for a bountiful crop.
The annual celebration sees people from the hills descend to the lower regions to avoid the harsh Himalayan winters.
These groups remain in the lowlands until Ubhauli arrives in the summer when they return to their homes.
People from the Rai, Limbu, Sunuwar and Yakhya ethnicities observe this festival as Sakela. Kirat people live an agrarian lifestyle that includes ancestor worship and Shaman rituals.
Photos: NepalMinute & RSS