Travel & Tourism
Explore Gorkha
Gorkha's new tourist attraction - Bhachek hill (Photo Gallery)
If you are looking to make a short trip north of Gorkha bazaar, Bhachek could be an option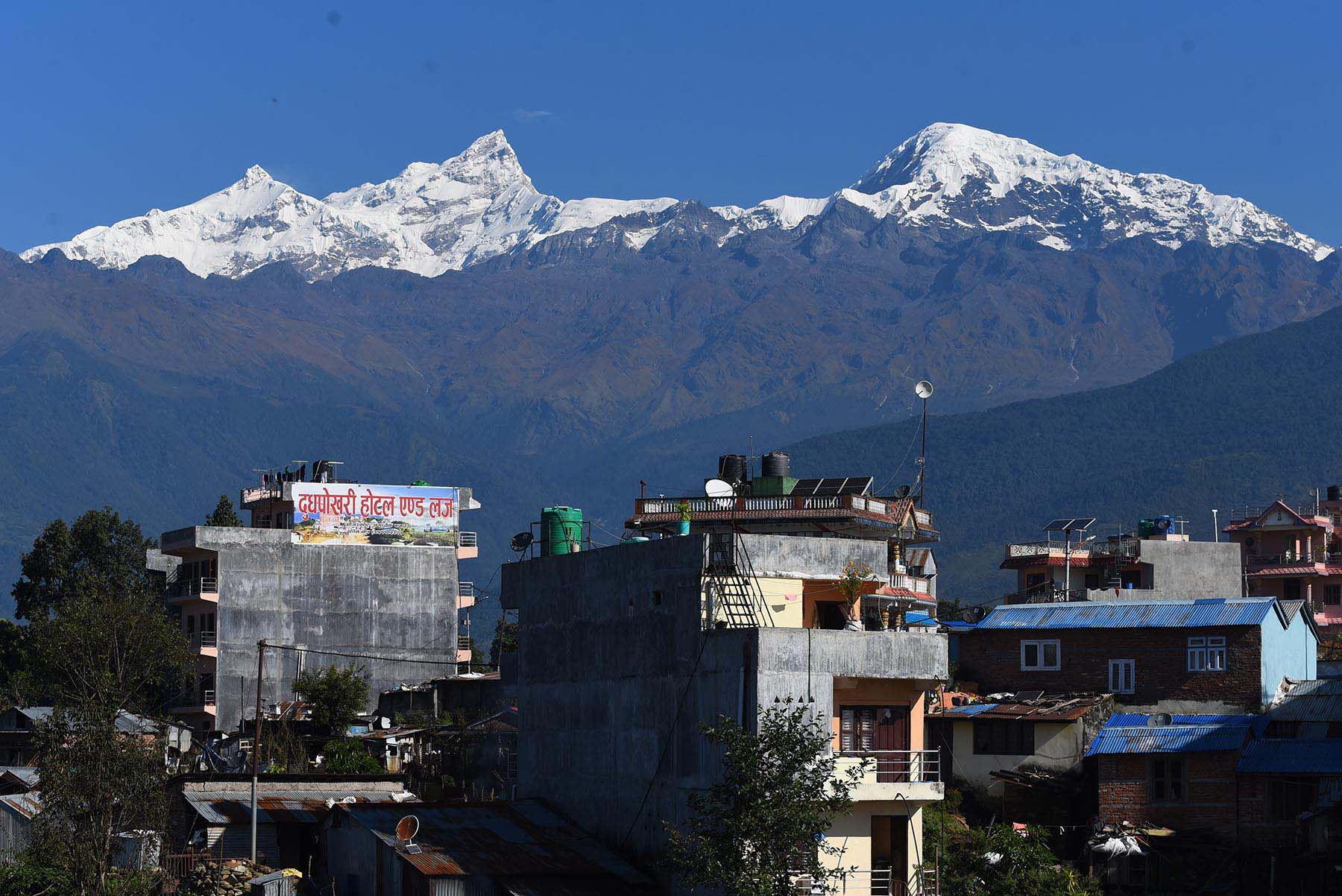 Until not so long ago, Bhachek used to be an isolated hillside village north of Gorkha bazaar in western Nepal. Visitors could reach Bhachek after at least two days of trekking.
No more. With a new asphalt road linking the hill with Gorkha bazaar, visitors can reach Bhachek fairly easily by taking a bus ride or driving their own motorcycle or car.
Located around 163 kilometres west of Kathmandu, Bhachek lies at an elevation of 1,750 metres above sea level. The peaceful surrounding boasts a backdrop of magnificent Himalayan panorama of the Annapurnas, Manaslu, Himalchuli and Ganesh Himal.
With more and more tourists flocking the area, new lodges, resorts and homestays have opened in the area. Bhachek area is home to a diverse group of people, including Tamang, Gurung, Magar, Brahman, Chhetri and others.
Other points of attraction in the area include: Hindu temples, the Chepe river, Dudh Pokhari, Nag Pokhari, Nimche Pokhari. But visitors will need to trek to get to these areas.
See some photos of Bhacheck area (All photos: NepalMinute.com).