Kollywood
Debut Actor Award
Actor Pradeep Khadka awarded in India
He was honoured with the Debut Actor Award at the Global Taj International Film Festival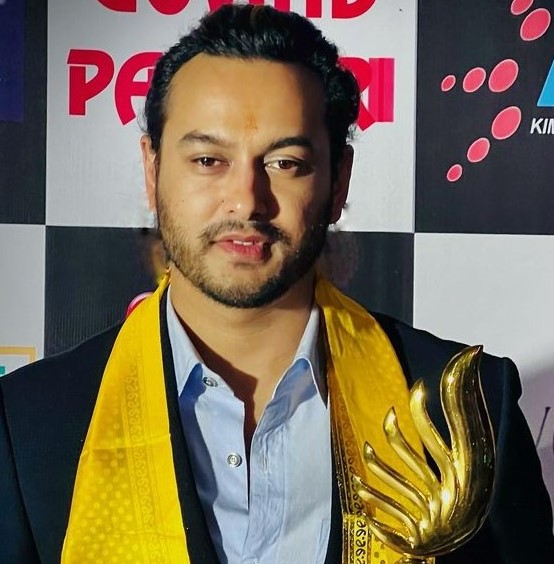 Nepali actor Pradeep Khadka has bagged the Debut Actor Award at a film festival in India.
He was honoured with the award at the Global Taj International Film Festival in Agra, India, for his role in the Hindi version of 'Prem Geet 3'.
Videos and pictures of the moment Khadka won the award are currently circulating on social media.
Some photos show him posing together with Indian playback singer Tarun Sagar.
Actor Khadka took to Facebook to thank Global Taj International Film Festival for the award. "Thank you #gtiff for #debutactoraward #premgeet3 #india," he wrote.
Indo-Nepali film Prem Geet3 was released last month in India and around the world.
Also Read: Prem Geet 3 'gives kiss of life to Indian theatres' (Watch)