Nature
Wildlife Photography
Chungba Sherpa shares close-up photo of Manang snow leopard
His move came days after images of an Everest snow leopard captured by a US photographer became viral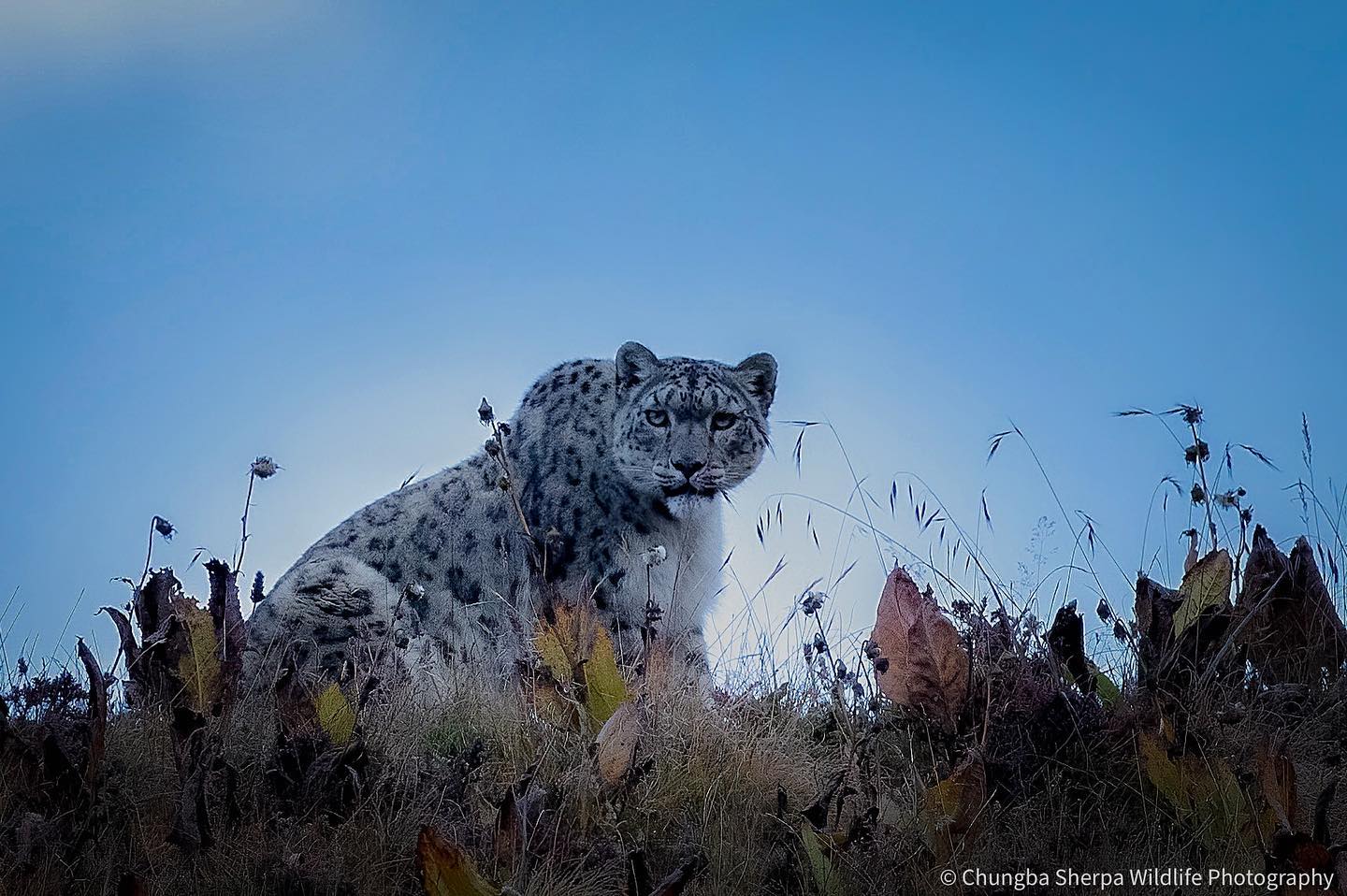 Award-winning Nepali wildlife photographer Chungba Sherpa has shared a close-up photograph of a snow leopard that he captured in Manang in Annapurna Conservation Area.
He wrote in a Facebook post: "The snow leopard was captured at an elevation of 4,600m after spending 12 nights in a tent."
The photographs, however, are not new; they were captured two and half years ago, he said.
Chungba shared his works on Facebook "after Nepali social media users started criticising Nepali photographers", while appreciating recent efforts of an American photographer, who captured rare images of the snow leopard near Everest Base Camp in Khumbu region.
On October 30, US photographer Kittiya Pawlowski shared rare images of the snow leopard that she captured in the shadows of Mount Everest and Mount Pumori in Khumbu valley in Sagarmatha National Park.
Pawlowski said she was able to capture "one of the world's elusive animals – the snow leopard" after backpacking nearly 165.7km (103mi) on foot. She was able to capture the snow leopard from an altitude of around 5,486m (1,8000ft) in the Gorakshep area near Everest Base Camp.
Chungba Sherpa has congratulated Pawlowski.
"She was lucky that she could sight the snow leopard in Solukhumbu," the Lukla-born wildlife photographer said. "Before her, a Nepali national had been able to photograph the snow leopard in Jorsalle area of Khumbu."
He continued: "But I have not been that lucky, even if I tried to photograph the snow leopard in Khumbu region." He suggested Nepali social media users to refrain from comparing Nepalis with foreigners and "trash Nepali photographers".

"With whatever little resources we have, Nepali photographers too are doing a great job in various fields, including wildlife photography," he said.
Chungba Sherpa says wildlife photography is his hobby for which, he says, he's invested millions of rupees. His photographs have enriched Nepal's nature conservation and tourism cicles, for which he has been awarded multiple times.

Also Read: From Nepal to Tanzania, Chungba Sherpa goes into the wild for a reason

Also Read: Chungba Sherpa captures rare photos of wild yaks in Lapcha La, Humla