Nature
Wild Yaks of Humla
Chungba Sherpa captures photos of rare wild yaks in Lapcha-La, Humla
The wildlife photographer spotted the wild yak at an elevation of 4,800 metres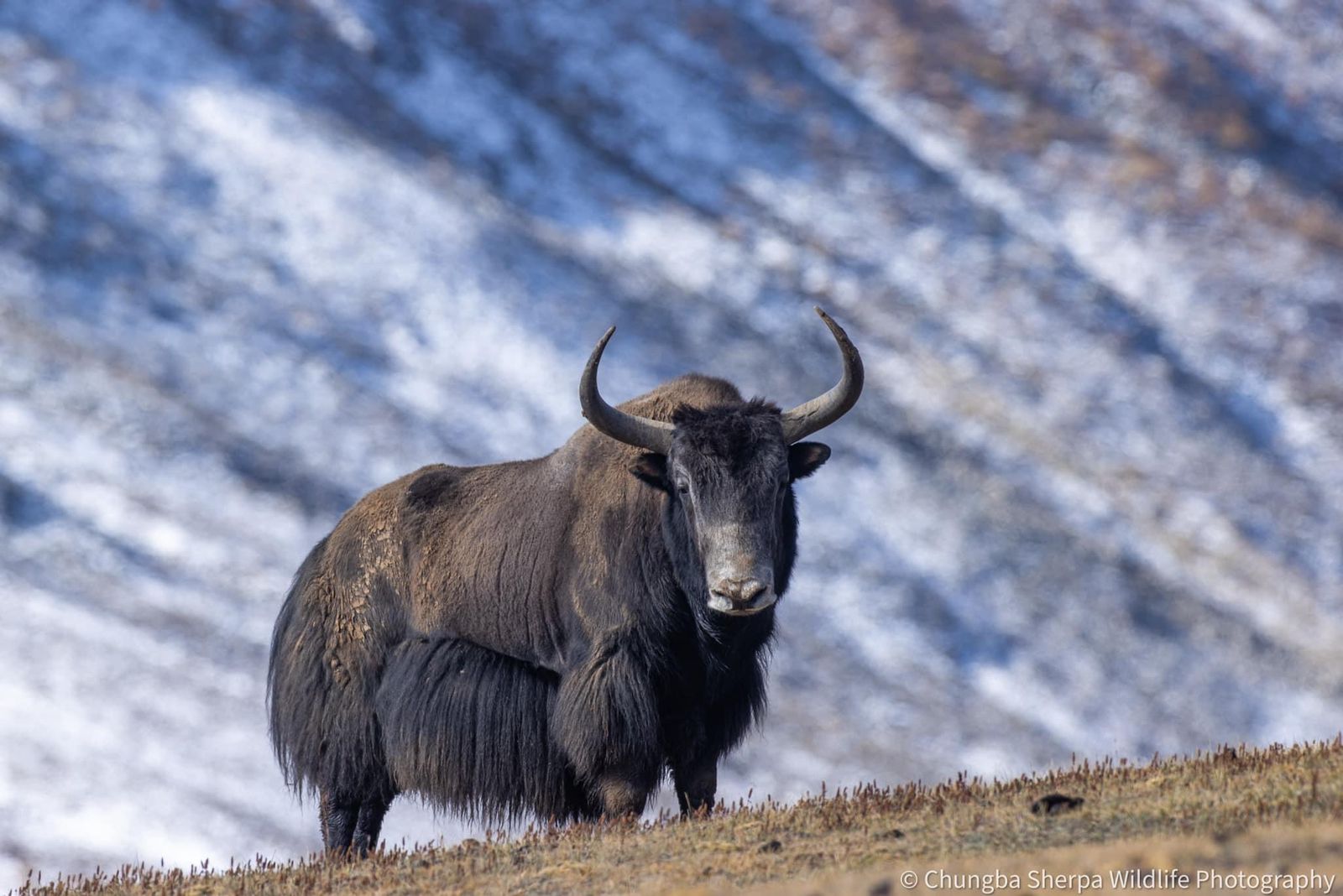 Wildlife photographer Chungba Sherpa is on cloud nine after having captured photos of four rare Himalayan wild yaks near Nepal-China border in northern Humla.
"I'm very lucky that I could spot them and capture their photos" a happy Chungba told NepalMinute.com from Simkot in Humla, from where he is due to board flights to Nepalgunj and Kathmandu on Wednesday.
"I'm glad that I could capture some good photographs of wild yaks for the first time after a researcher photographed them in 2014."
Then, Naresh Kusi had captured photos of two wild yaks in the same region, located in Limi valley in northern Humla bordering China, confirming the rediscovery of the mammal. Prior to that, Nepali conservationists thought wild yaks had gone extinct from its Himalayan territory.
After the rediscovery, authorities used the image captured by Kusi in Nepal's Rs 5 banknote.
Four wild yaks
"After that, there have hardly been any sightings," Chungba wrote on his Facebook page. "But I was lucky enough to capture not one, not two, but four Himalayan Wild Yaks [Bos Mutus] in a span of three days."
In recent times, the 62-year-old wildlife photographer has captured hundreds of rare photographs of threatened and endangered species of wildlife, including tigers, red pandas, lions and cheetahs. Recently, he visited Africa too.
In northern Humla, Chungba said he spotted the wild yaks amidst herds of local yaks at an elevation of 4,800 metres, where he stayed in a tent for eight nights this past week.
"It was very cold up there - and too risky to go near the wild yaks with my photography equipment," he recalled. "More than once, we had to run away because the wild yaks came running after us, trying to attack."
He said the wild yaks were roaming near Nepal-China border in Lapcha-La pass area, which attract pilgrims and tourists trying to catch close glimpses of Mount Kailash and Mansarovar Lake, two sacred pilgrimage sites located across the border in the Tibetan Autonomous Region of China.
"The wild yaks were among herds of local yaks," Chungba said, adding, "They had descended there for mating with domesticated female yaks."
Chungba thinks the wild yaks keep roaming the Himalayan region in Lapcha-La area and, in the process, keep criss-crossing the Nepal-China border. After all, wildlife experts say, wildlife don't care about political boundaries.
Domesticated vs wild yaks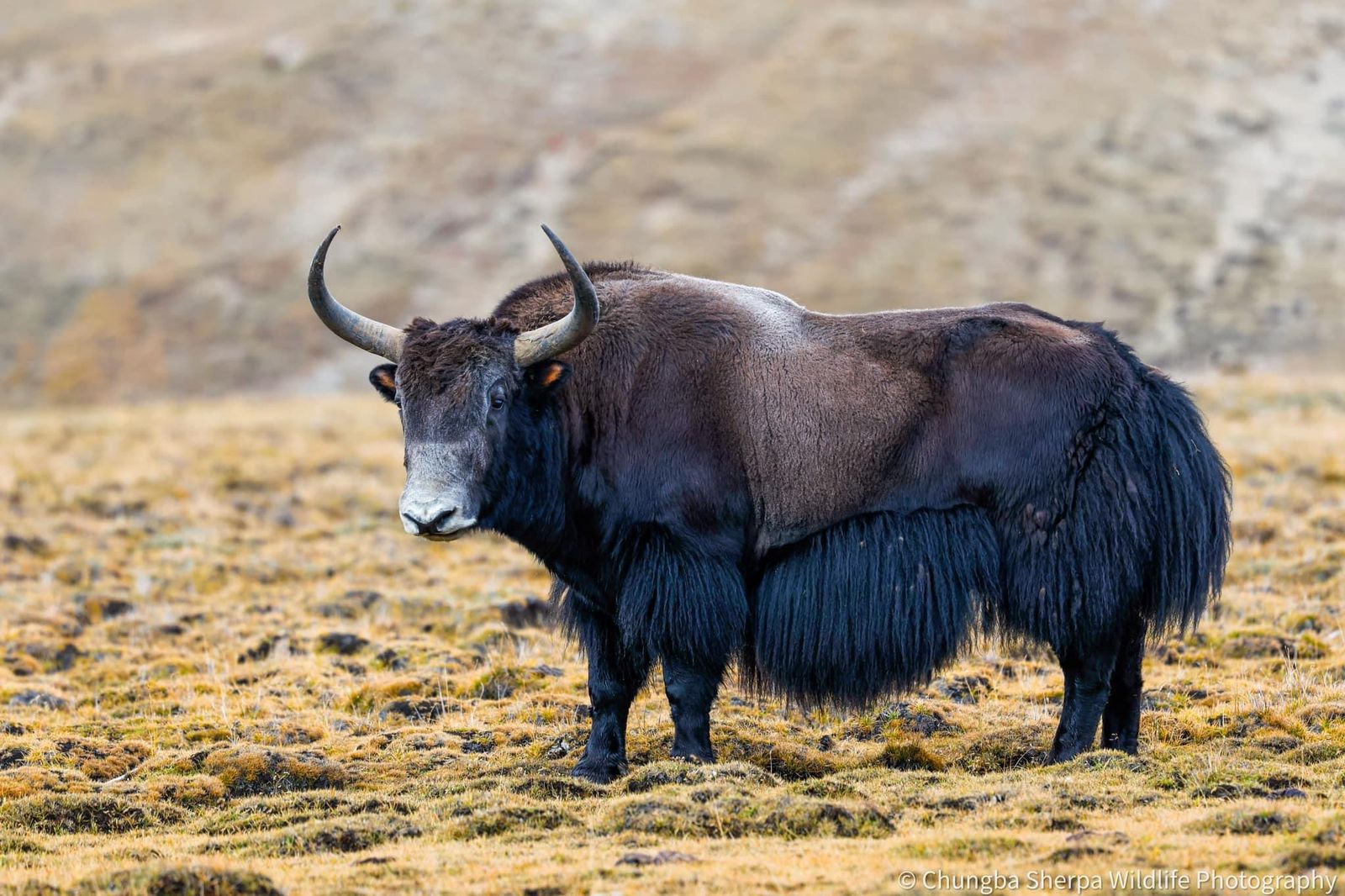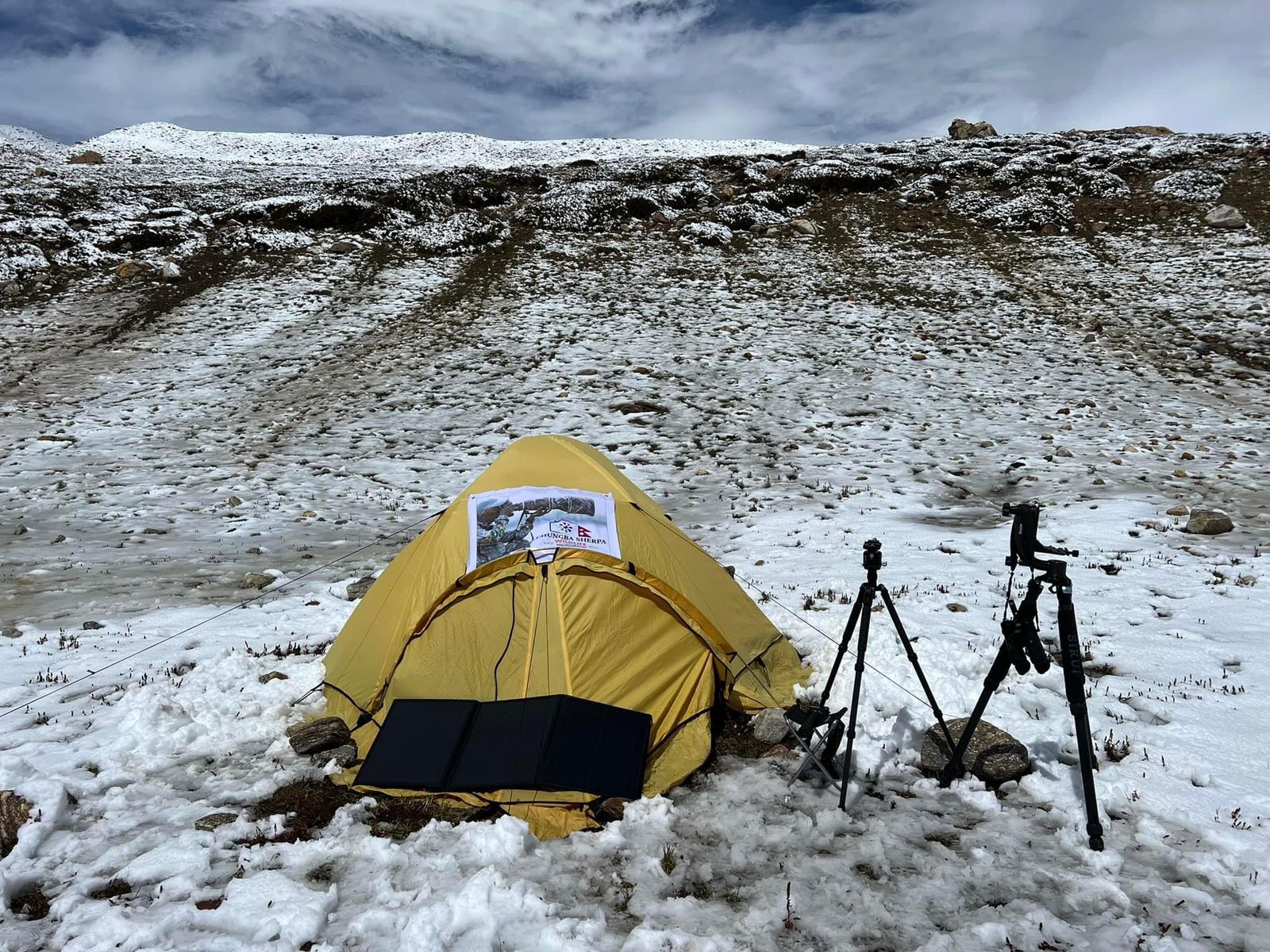 How were the wild yaks different from the local yaks of Khumbu, where Chungba grew up?
Chungba said the wild yaks of Lapcha-La looked "very different" from the domesticated yaks of Mount Everest region. "The wild ones are much bigger, with thicker hair and bigger heads and horns," he said. "And the wild ones looked much faster, stronger and aggressive."
The wilk yak is protected by national and international laws as a species threatened with extinction. Native to the Himalayan region of Nepal, India and China, wild yaks dwell and roam in the alpine tundra and grasslands at 4,000 to 6,100 metres elevations.
Their population or distribution range in Nepal is not known. But in Tibet's northern areas, the wild yak population has been estimated at 15,000 to 20,000, according to WCS China, a New York-based conservation society.
Also Read: From Nepal to Tanzania Chungba goes into the wild for a reason
Also Read: China's zero-Covid policy prompts tourists to visit Humla (Watch)