Culture
Haribodhini Ekadashi
Devotees observe Haribodhani Ekadashi festival
A wedding of Tulasi (basil) planted in Ashadh Shukla Ekadashi is organised on the occasion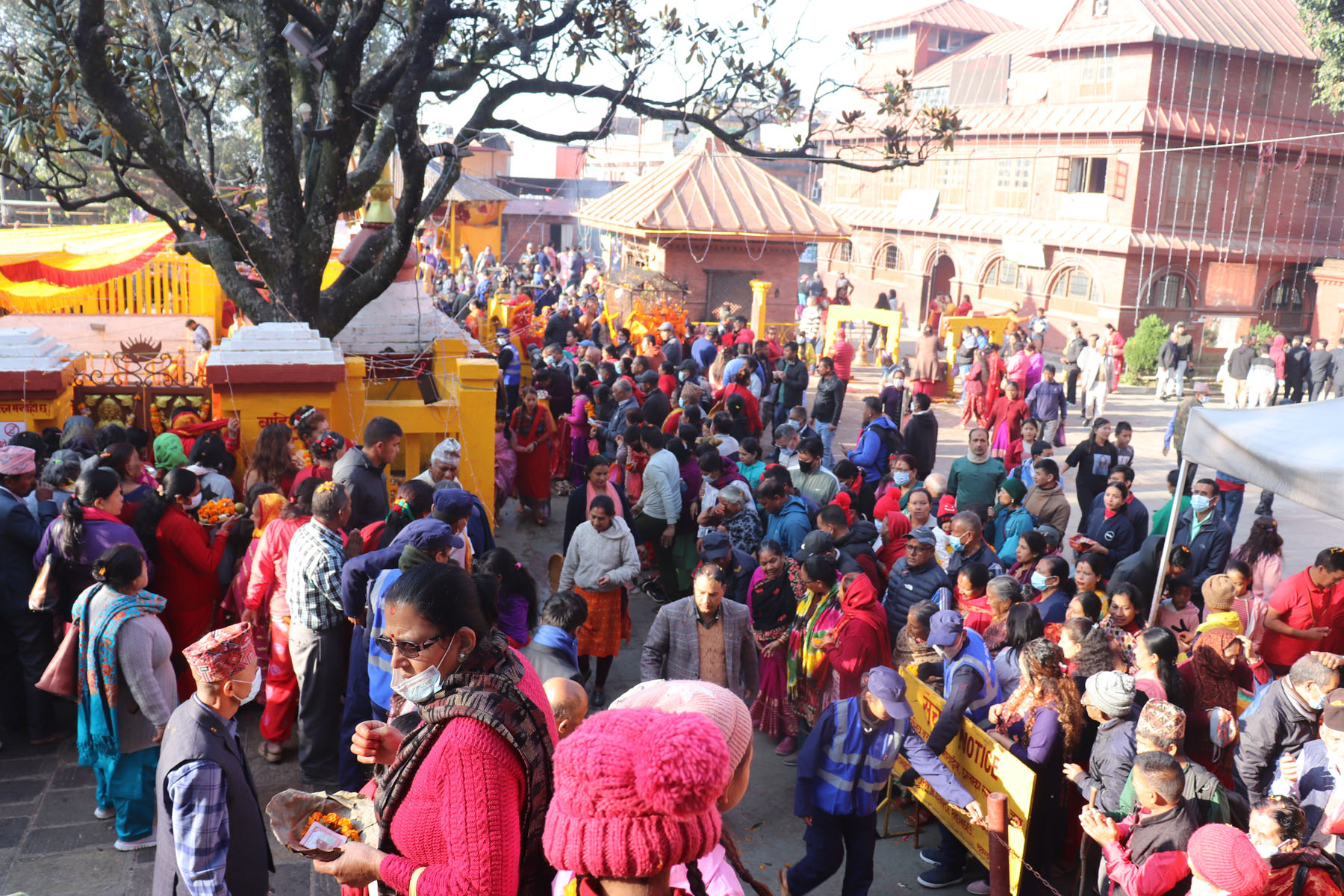 Hari Prabodhini Ekadashi, also known as Hari Uthani or Devuthani Ekadashi, is being celebrated on Friday.
Devotees are seen thronging temples to Lord Vishnu by observing fast and taking holy dips at rivers and ponds across the country since early morning.
According to the Hindu mythology, Lord Vishnu wakes up on this day from his sleep after four months.
On this day, Lord Vishnu is worshipped by offering jaggery, sweet potato, sugarcane etc. Farmers pray for happiness and prosperity by worshipping the sugarcane plant in their fields.
Devotees also observe a Tulasi (basil) wedding on this holy festival. It is said those observing a fast on this day would be blessed with the results of Ashwamedha Yagya and hundreds of Rajasuya Yagyas.
Large crowds of devotees gather in several Vishnu temples across the country. Thousands of visitors are thronging four Narayan temples in Kathmandu Valley — Changu Narayan of Bhaktapur, Bishankhu Narayan of Lalitpur, Shesh Narayan and Ichangu Narayan of Kathmandu districts to offer their prayers and observe the festival.
Dakshinkali municipality has declared a public holiday to allow people to attend special fair at the Sheshnarayan temple.
Likewise, Budhanilkantha municipality has also announced a local holiday to mark the occasion.
All photos: RSS inputs