Culture
Chhath Puja
Nepalis worship the sun, marking Chhath (Photo Gallery)
Chhath celebrates the prowess of the sun god as an almighty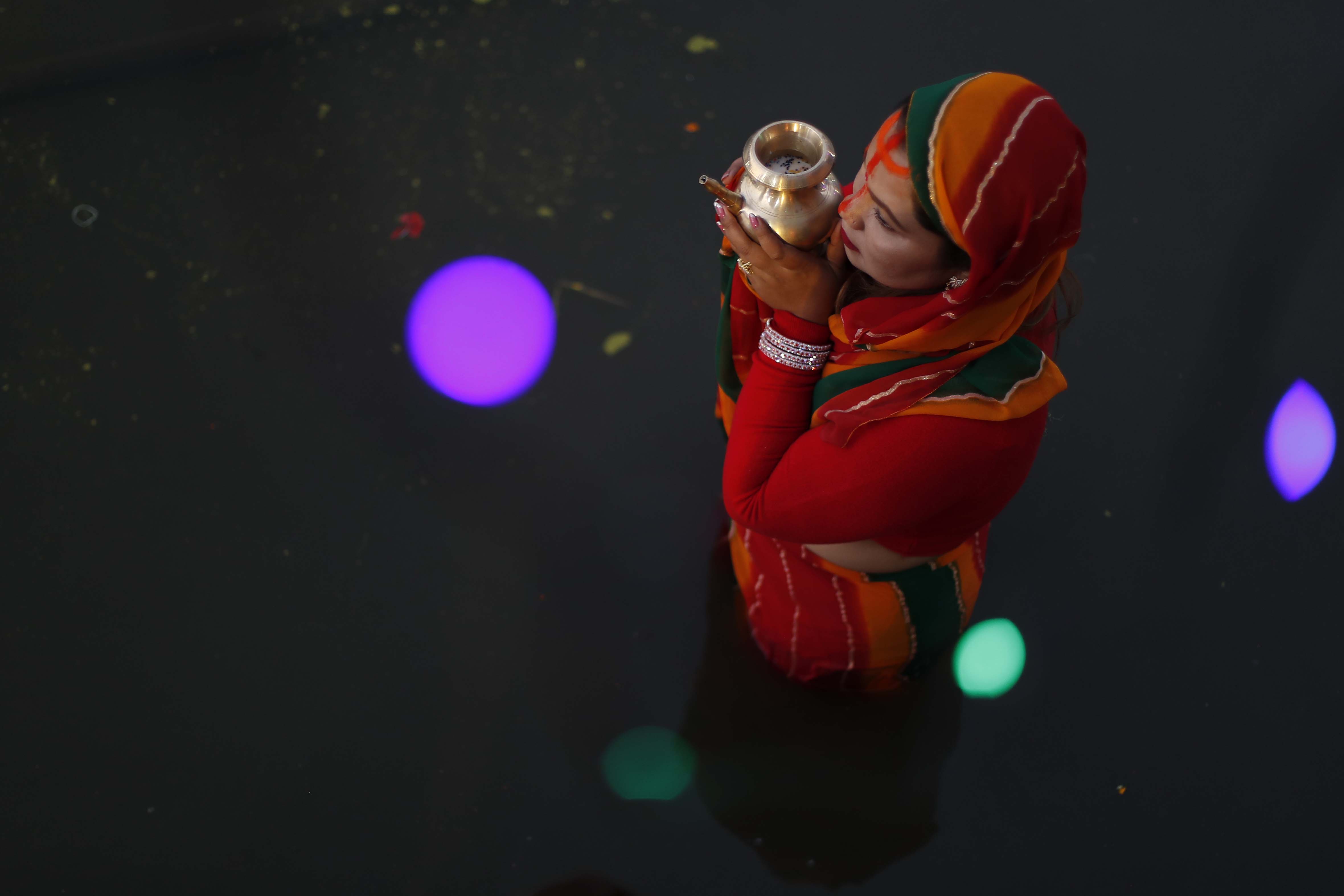 Nepalis living in Tarai and some parts of the hilly region have celebrated Chhath festival with much fervour and gusto, offering worships and prayers to the sun.
The four-day festival is observed on the fourth day of the lunar month of Kartik, which falls on October 30 this year.
Devotees worship the sun, or Surya, by performing rituals and offering 'argha' to the rising and setting sun.
Devotees only eat Satvik food (without onion or garlic), prepare meals with utmost hygiene, and eat only after taking a bath.
Mythology
The story behind the Chhath festival goes back to the Mahabharat and Ramayan era. It is said that Karna, who was the son of the sun god 'Surya', gained the ultimate power by performing Chhath puja, known as Surya Shasthi, which helped him become the warrior that we know him to be.
Likewise, as per Mahabharata, Draupati was a devotee of the sun god and received a boon where she could cure every kind of disease. This boon helped Pandava win the Mahabharat war and gain back their kingdom.
Another legend linked with the Mahabharata says that the Pandavas could not offer food and other logistics to the hungry saints after losing their kingdom.
Seeing the situation, Draupadi sought help from saint Dhaumya. The latter suggested worshiping the sun god and performing the Chhath prayers for abundance. Since then, the Chhath festival has been celebrated.
As per the Ramayan, Lord Ram and Goddess Sita returned to their kingdom, Ayodhya, after 14 years of exile. They both worshipped the sun god and performed the Chhath puja by offering prayers and fasting in the month of Kartik Shukla Paksha. The festival of Chhath has been observed since.
See photos of Chhath puja ceremonies in Kathmandu.