Nepalis Abroad
Itaewon crush
Itaewon crush: 'Nepalis in Seoul safe'
South Korea is home to nearly 42,000 expatriate Nepalis; some of them live in Seoul area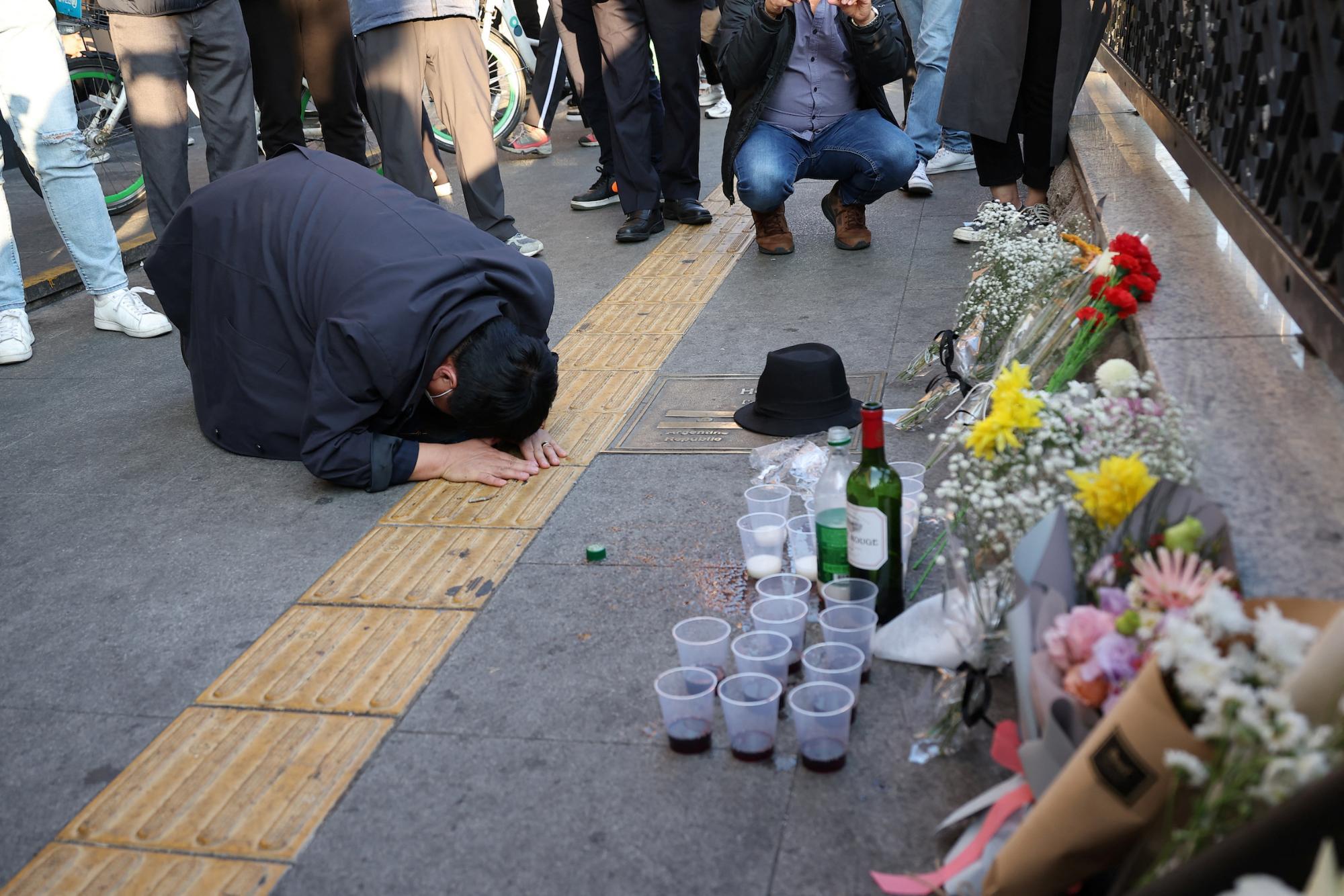 Nepalis living in the South Korean capital Seoul are safe, according to the Nepali ambassador to the East Asian country.
South Korea is home to nearly 42,000 expatriate Nepalis, mostly blue-collar workers. Some of them live in the Seoul area.
Writing a post on Facebook, Ambassador Jyoti Bhandari Pyakuryal has expressed condolences to people who lost their lives in Saturday night's deadly crush in Seoul's entertainment district, Itaewon.
Latest news reports say 153 people were killed and over 80 injured in the crush, which occurred when crowds gathered to celebrate Halloween. Police are struggling to establish what caused the disaster.
At least 22 of those killed were foreigners.
Nepali Ambassador Pyakuryal wrote: "On behalf of the Nepal Embassy in Korea and on my own, my heartfelt condolences to the bereaved family and Korean people living at home and abroad."
Adding that no Nepalis were injured or dead in the crush, she wrote, "Although some foreign nationals who are reported to have been dead (Iran, Norway, China, and Uzbekistan), no Nepali casualty has been reported. My condolences also go to the people and countries who have to bear such pain!"
The Non-Resident Nepali Association of South Korea, too, has expressed condolences.
According to Seoul Police, several large Halloween gatherings took place in the district on Saturday night when an estimated 100,000 had descended for the parties.