Nepalis Abroad
US Mid Term
Harry Bhandari re-elected in the US state election
The 41-year-old Nepali-born US citizen has been serving as a member of the Maryland House of Delegates since 2019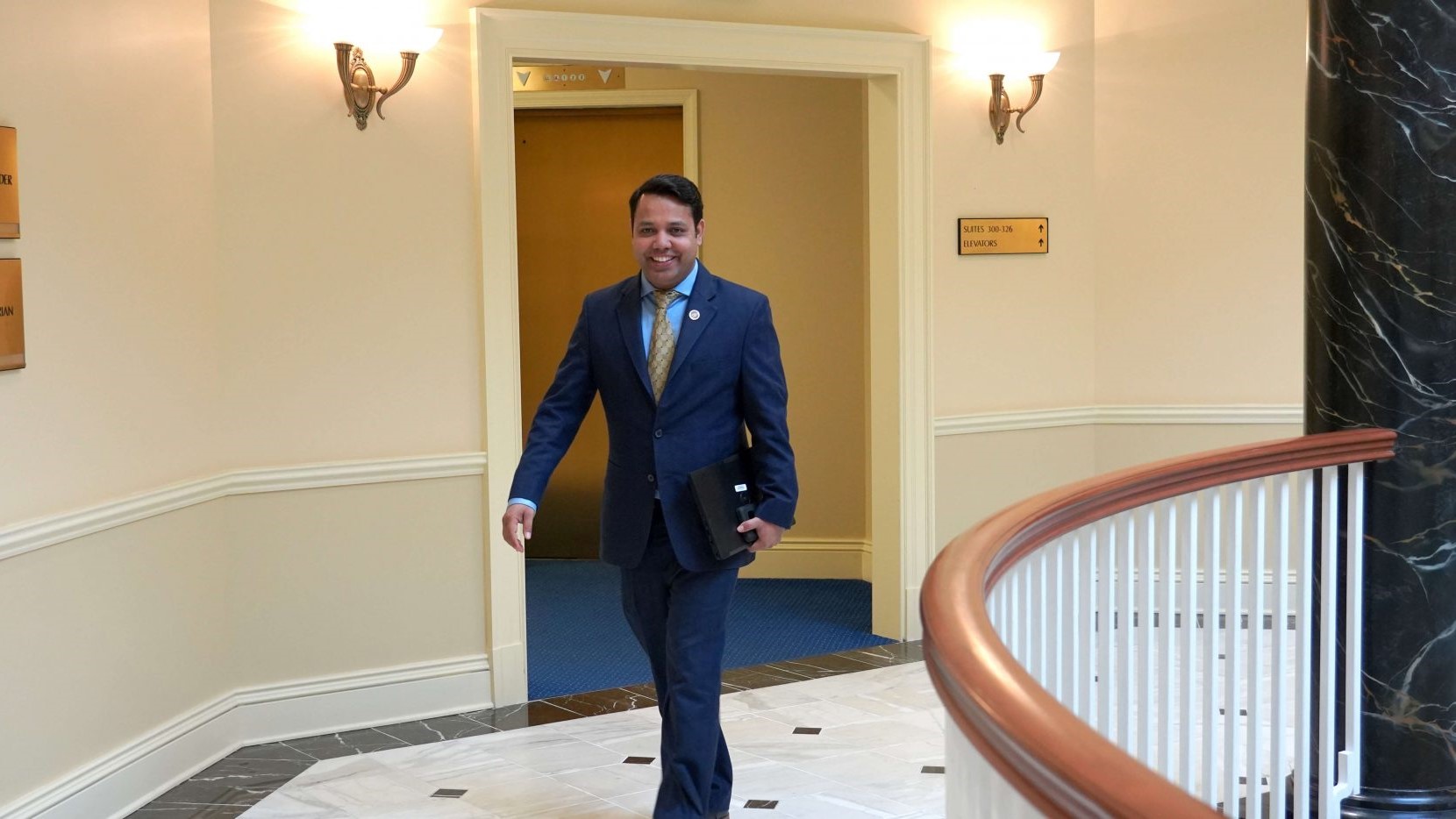 Harry Bhandari has been re-elected to the Maryland State Legislature from the 8th district in the November elections with a Democrat flag.
Nepali-born US citizen Bhandari was first elected to the Maryland House of Delegates in 2018 and has been a member of the House since January 2019.
Bhandari, 41, originally from Prabat, Nepal, went to the US for his studies. Having won a second term in office, the John Hopkins alumnus wants to strengthen the public schools by providing quality technical and career education. He also wants to ensure Medicare and Medicaid and support the working class in his home state.
In the 2016 presidential election, he founded an organisation called Nepalis for Hillary, and in 2020, he volunteered as chair of the Nepalese Americans for Joe Biden, the current US President.
The mid-term elections were held in the US in November for all 435 seats of the House of Representatives, 35 seats in the Senate, and 39 seats of governors, including state Senate, among others.
Previously an English teacher, author, principal and lecturer in Kathmandu, Bhandari ran for the election with the "Teacher for Delegate" slogan. The father of two children hopes he can deliver on his promises to his electorates.
The Baltimore County Asian American Award winner in 2017, Bhandari claims he is putting his "experience to work" for the challenges in the neighbourhoods.