Culture
The Dog Day
Dogs worshipped across Nepal, marking Kukur Tihar
Dogs get worshipped, garlanded and offered delicacies during Kukur Tihar - marking Deepawali in Nepal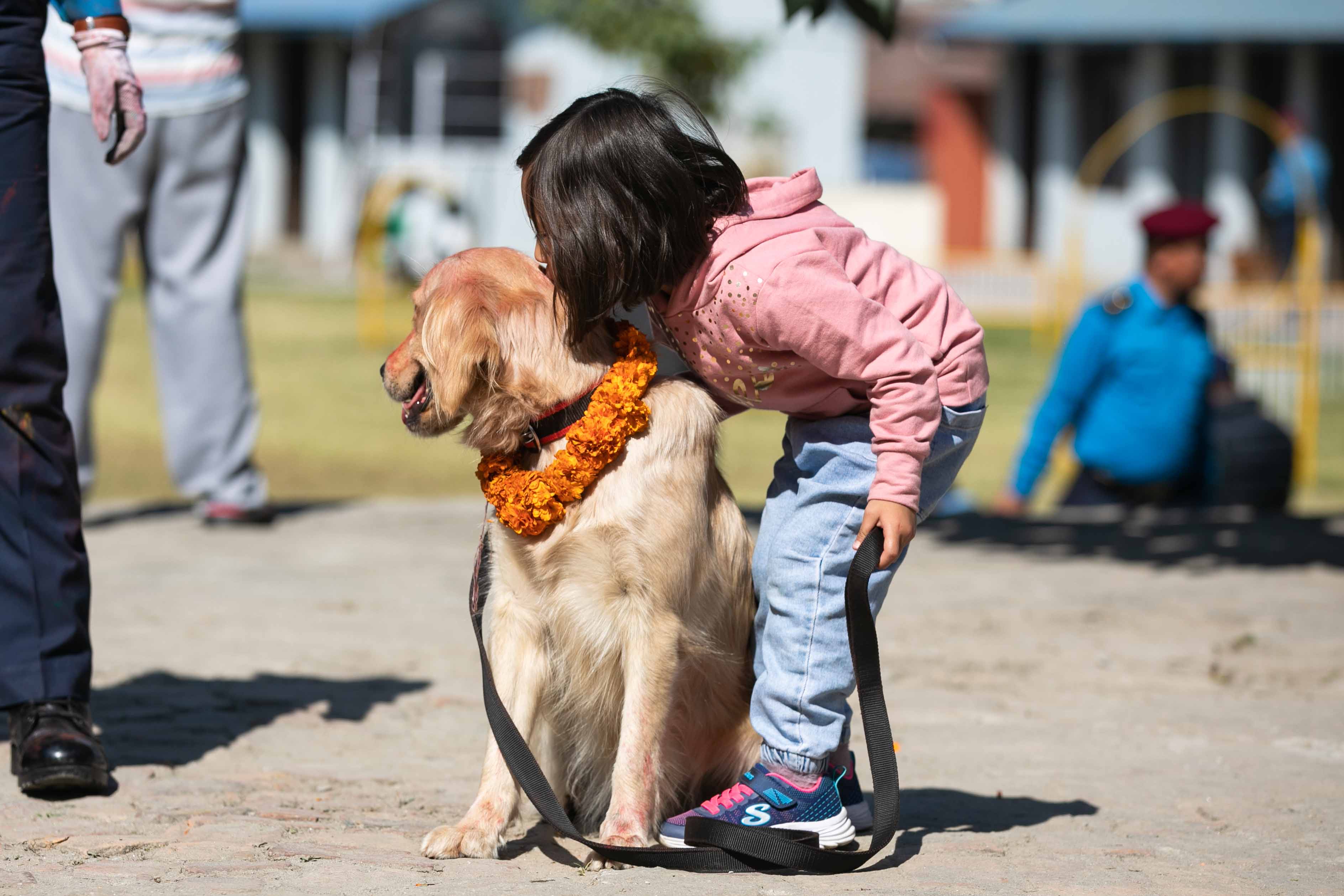 The second day of Tihar festival, Kukur (Dog) Tihar, is being observed on Monday, followed by the Laxmi Pooja in the evening, marking Deepawali or Tihar - one of the biggest Hindu festivals.
As per the Hindu tradition, dogs are worshipped as they are considered the vahaan (vehicle) of Hindu god, Bhairav.
Celebrating the festival, the training centre of Nepal Police also worshipped the animals, where they carry out crucial security duties day in and day out. As sniffer dogs, they are an integral part of Nepal Police's crime investigation.
Here are some of the photos of the celebration: