Kollywood
NEPAL-EU FILM FESTIVAL
Nepal-European Union Film Festival from October 28
Thirteen European and three Nepali films will be screen during the festival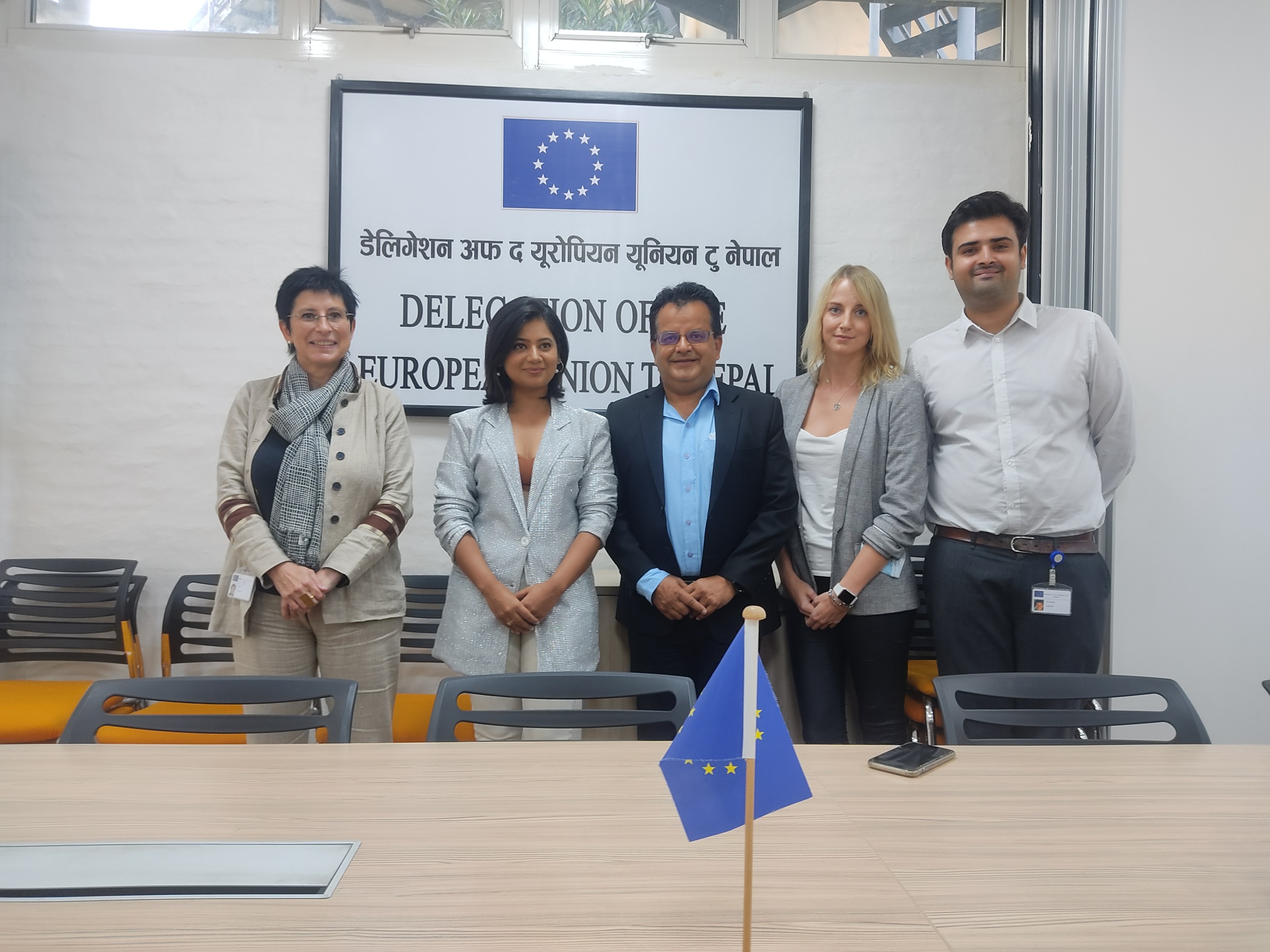 The 11th edition of Nepal-European Union Film Festival is set to begin in Kathmandu on October 28.
The festival will take place at Nepal Film Development Board, Kathmandu, and travel to Surkhet where six European and two Nepali films will be screened at the Mid-West University from November 5-8, according to Delegation of the European Union to Nepal, the organisers of the event.
Film screenings and discussions about films and film making will be held during the festival Thirteen European and three Nepali films will be screened during the festival, the organisers said in a statement on Sunday.
'Butterfly on Window Pane' (Aaina Jhyalko Putali), and two short films –'Yet Another Winter' and 'Gurkha Girls' will be screened at the festival.
The film festival will be hybrid – physical and online. The online festival will start with the physical festival on October 28 and will remain open for viewers till November 28. The online festival will have eight films along with the Nepali film – Gurkha Girl.
"Cinemas remain at the forefront of cultural and intellectual life and are an effective means of promoting cultural exchanges and enhancing our level of understanding on how we perceive issues affecting our lives," said Joëlle Hivonnet, chargée d'affaires of the European Union in Nepal.
Of the 13 European films, three – 'Gods of Molenbeek' 'Lola' and 'Oskar and Lilly' – have Nepali subtitles.
The film festival will open up with 'Gods of Molenbeek,'a documentary directed by Reeta Huhtanen. The film revolves round the interaction and imagination of two six-year old boys in the Molenbeek district of Brussels who come from two different worlds but live in the same building.
Guy Borlee, a European expert and Ulasha Gurung, expert from Nepal will be discussing about use of archive materials in making a film. The discussion will take place at 2 pm local time on October 29.
Interaction on 'How films can contribute to protect the environment' will be conducted by Hugo Metz and Roshani Adhikari on October 30.
Similarly, a discussion on production conditions in Europe and the possibility of cooperation between European and Nepali film professionals will be facilitated by Theresa Hoefert de Turegano and Anil Paudel on November 1.
A masterclass will be conducted by filmmaker Sujit Bidari in Surkhet for filmmakers and film students from Karnali Province on November 8.
Both the physical and online festivals are free and the online festival can be accessed at: https://www.festivalscope.com/page/european-film-festival-nepal-2022/