Culture
FINAL FAREWELL
Family, friends and well wishers pay final respects to Satya Mohan Joshi
After public tributes at Lalitpur Metropolitan Municipality, his body will be returned to the hospital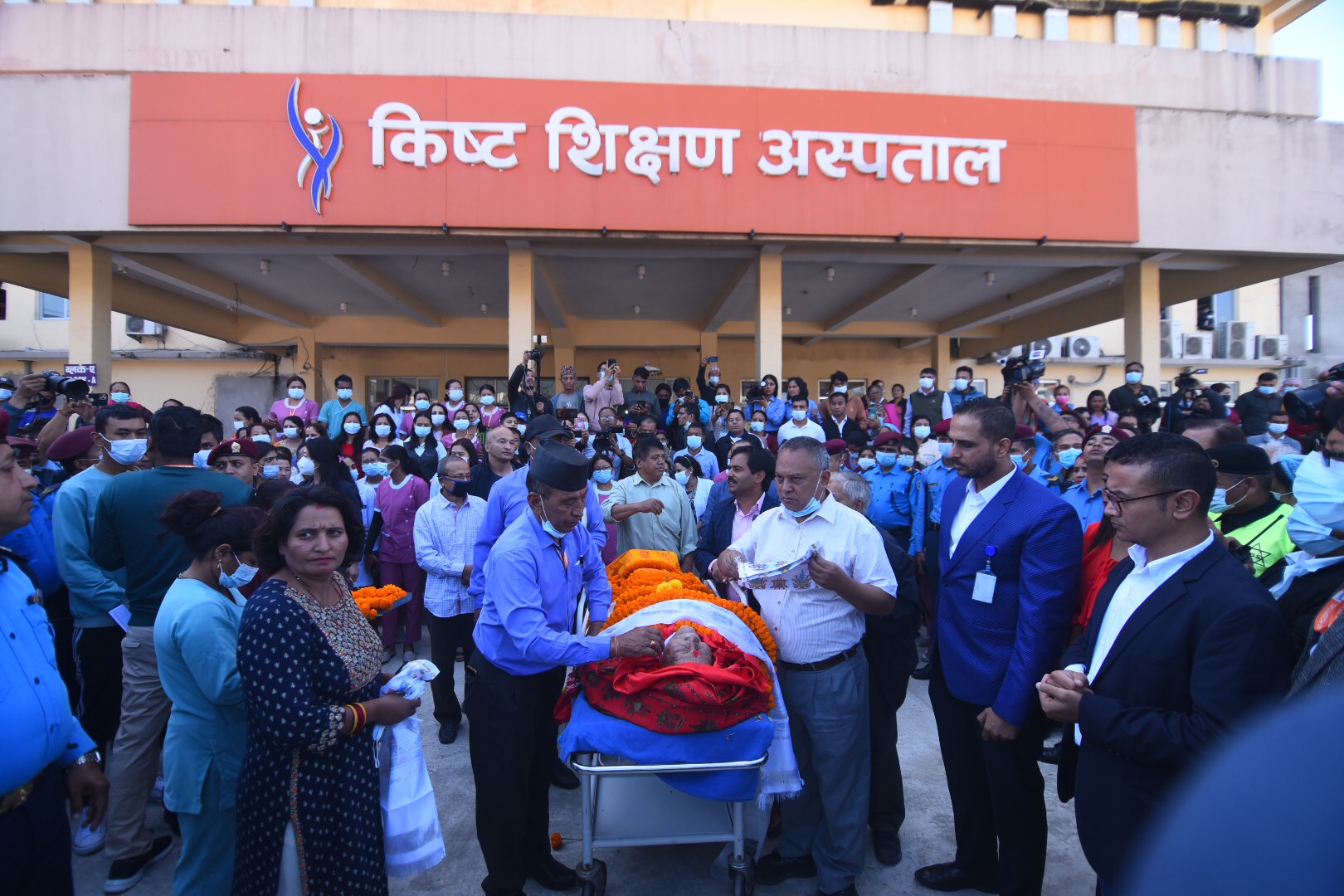 A large number of people have paid their final tributes to revered historian Satya Mohan Joshi on the premises of the KIST Medical College and Teaching Hospital. He passed away on Sunday morning at the age of 103.
His body was taken to the Lalitpur Metropolitan Municipality where more people will be allowed to pay their final respects until 4 pm.
According to Lalitpur Mayor Chiribabu Maharjan, Joshi's body will be returned to the hospital.
Mayor Maharjan said: "After the final tribute in the city office, his body will be handed over to the medical college as per his wish."
Meanwhile, a separate programme was organised for Prime Minister Sher Bahadur Deuba and other prominent people to pay their last tributes to the 'man of the century'. The PM, as a symbol of state honour, draped the national flag on Joshi's body.
Culture and Tourism Minister Jeevan Ram Shrestha said the government would declare a public holiday to observe the mourning. The actual announcement has not been made yet.
All photos: NepalMinute