Culture
Global Dashain
Nepalis around the world receive Teeka, marking Bada-Dashain (Photo Gallery)
From North America to Europe and South Asia to Australia, Nepalis have celebrated one of their biggest festivals. See photos: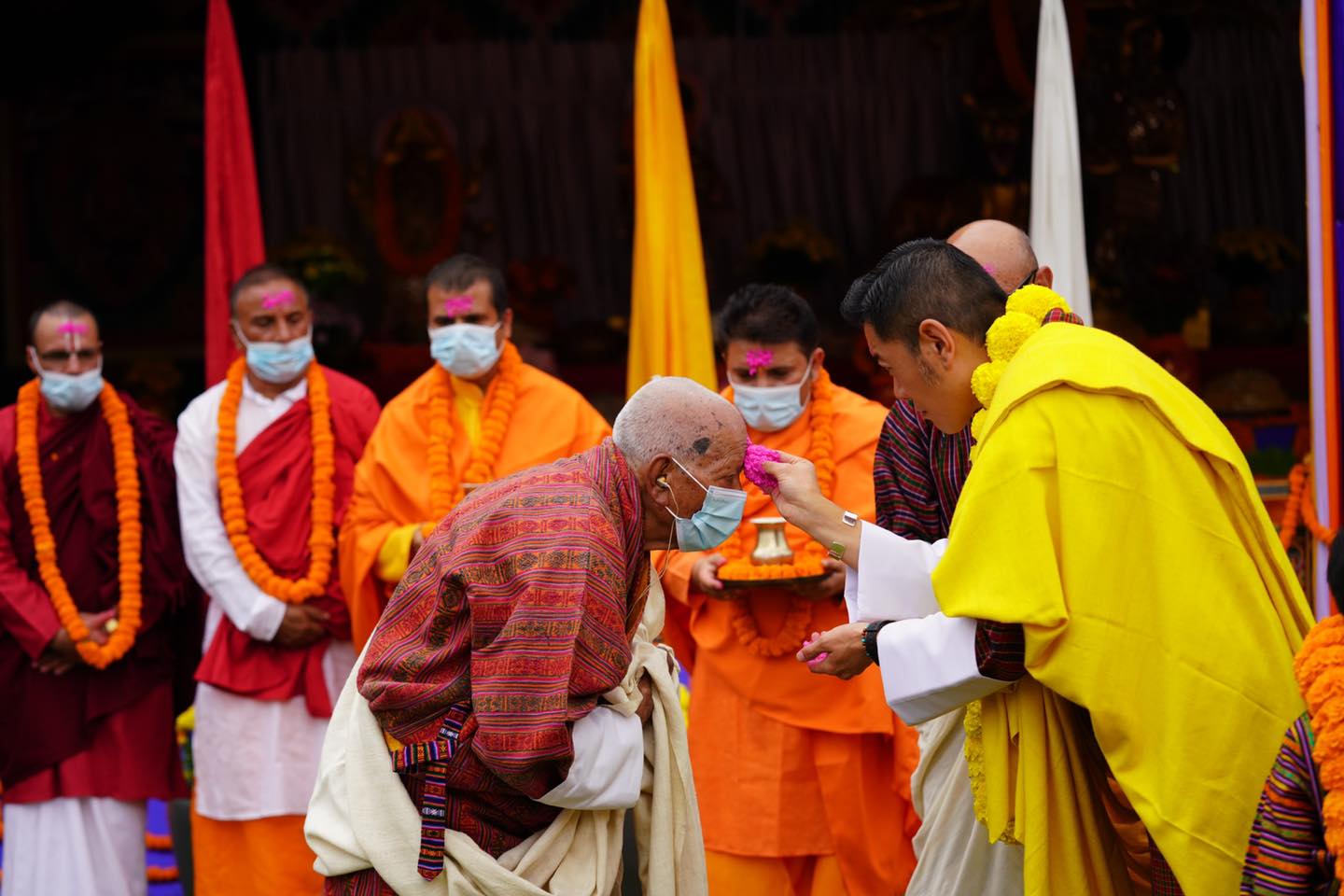 Nepali Hindus the world over have observed one of their biggest festivals, Dashain, with much gusto. And marking Vijaya Dashamee - symbolising the triumph of truth over evil - on the tenth day on Wednesday, October 5, they have received Teeka and blessings from their elders.
Made up of rice grains, vermilion powder, curd, banana and sugar, Teeka is considered as a Prasada or gift from goddess Durga Bhawani. In mythological times, she killed all the demons and freed humanity from their shackles.
As Nepali Hindus and Buddhists are now scattered around the world, Teeka ceremonies have been solemnised around the world – from the US and Canada to Europe, and from South Asia to East Asia and Australia.
In Kathmandu, President Bidya Devi Bhandari offered Teeka and blessings to her near and dear ones and visitors. Prime Minister Sher Bahadur Deuba did not observe the festival as he continues to mourn the death of one of his brothers. Opposition CPN-UML leader KP Oli also received and offered Teeka.
Former king Gyanendra said in a video statement before Dashain that he would not offer Teeka to people because of rising Dengue cases. But his family members, including son and former crown prince Paras Shah, have received Teeka from his former queen mother Ratna. Also seen in the photo are former queen Komal and former princess Himani.
Nepali-origin people in India and neighbouring Bhutan too have received Teeka and blessings from their elders. In Thimpu King Jigme Khesar Namgyel Wangchuck has given Teeka to Nepali-speaking Bhutanese people.
Numerous Nepalis living in the Middle East, South East Asia and Australia too have Dashain and received Teeka marking their biggest festival. In most Nepali Hindu communities, Teeka ceremonies will continue until the 15th day of the festival called Kojagrat Poornima, which falls on Sunday, October 9.
See photos of Nepalis around the world receiving Dashain's Teeka: