Culture
Maha Asthami being observed today
On Asthami, vehicles, machinery, and weapons, including swords and other arms, are worshipped by traditional rituals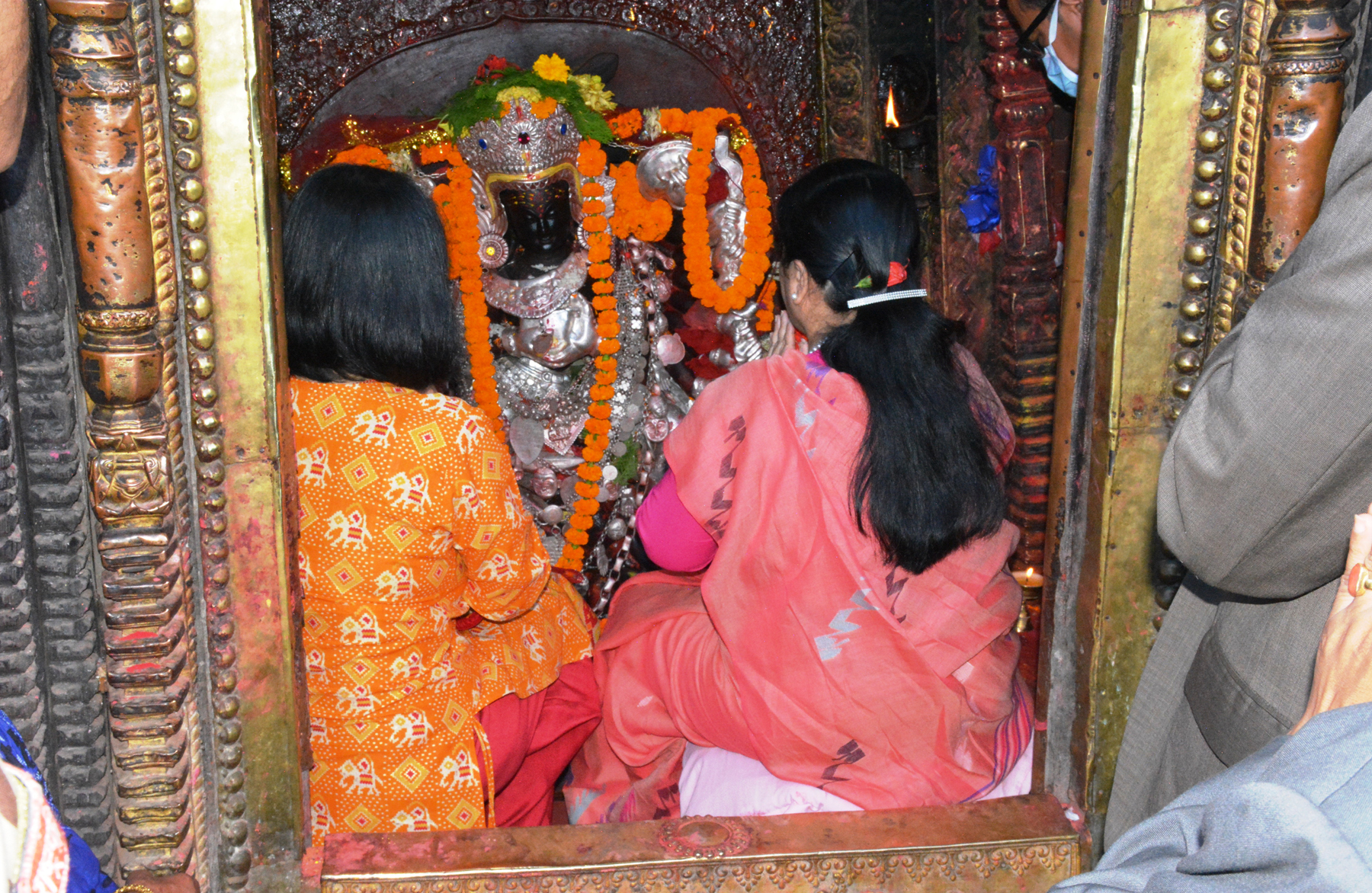 Nepali Hindus are celebrating the eighth day with 'Maha Asthami' of the Dashain festival while worshipping Goddess Durga on Monday.
Devotees visit various temples and shrines to worship Goddess Durga and her eight other forms, known as Astha Shakti, in the country, including Kathmandu Valley.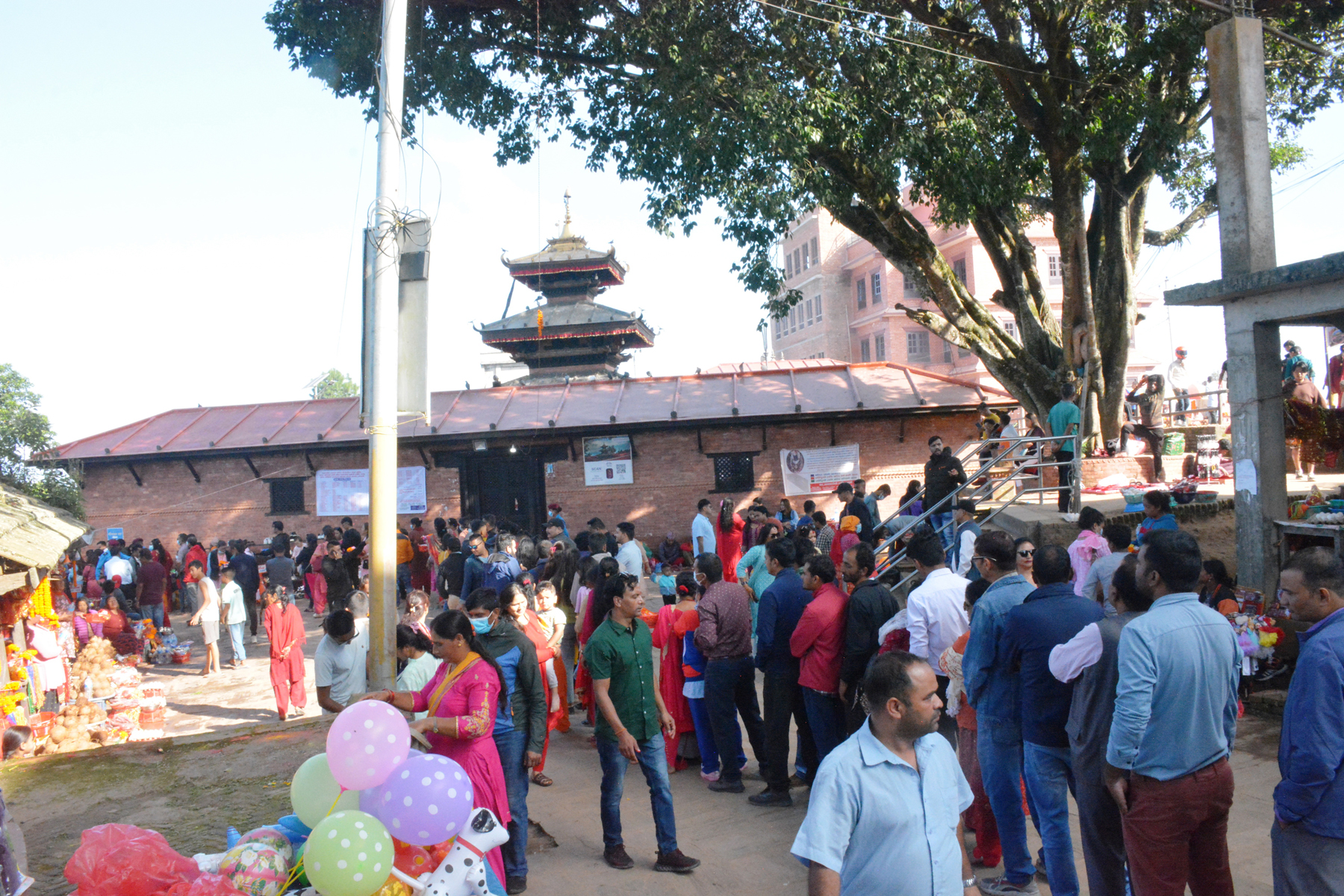 Moreover, special worship and prayer are organised at the Dashain Ghar in Hanumandhoka Durbar to mark the day. A special pooja is held in Dashain Ghar at midnight at the Hanumandhoka today.
On Asthami, vehicles, machinery, and weapons, including swords and other arms, are worshipped by traditional rituals.
Different animals are sacrificed and worshipped at Hanumandhoka today. Those who choose not to sacrifice animals offer different vegetables such as pumpkin and cucumber as the representation of animal sacrifice.
As per the Hindu scriptures, a form of Goddess Durga, Chamunda, killed three demons - Raktabeeja, Chanda and Munda - on this day.