Culture
DASHAIN REUNION
Dashain exodus continues as 200,000 more leave capital
People are leaving Kathmandu Valley in greater numbers for their respective hometowns each day since Ghatasthapana, the first of the 10-day Dashain festival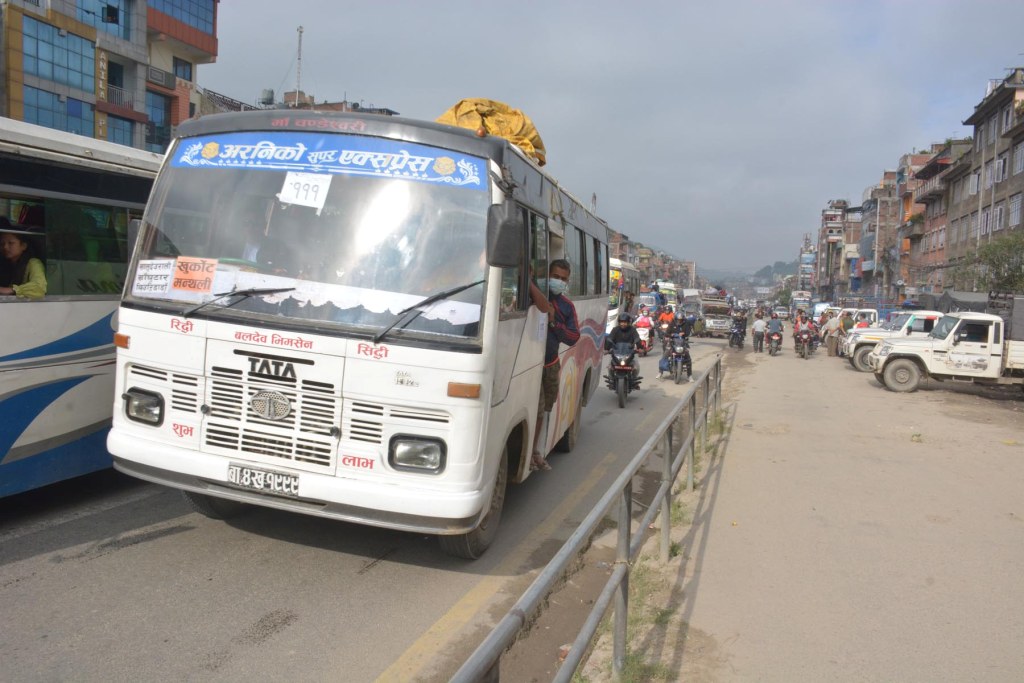 Long queues of public and private vehicles are all common sights at check points around Kathmandu Valley, as more people are leaving the capital for their respective hometowns to celebrate Dashain with their families.
As per the Kathmandu Valley Traffic Police Office estimate, more than 200,000 people left the valley for various destinations across the country on Saturday.
A total of 353,485 people left the valley on 50,000 public vehicles from September 26-30, according to the Traffic police data.
With each passing day since Ghatasthapana - the first of the 10-day Dashain festival - people are leaving Kathmandu Valley in greater numbers for their respective hometowns.
Around 60,000 people were recorded leaving the valley on the first day, said Superintendent Awadesh Bista Chettri, joint spokesperson at the Kathmandu Valley Traffic Police Office.
However, the actual number could be higher as many have also left the capital using reserved and private vehicles via different check points, SP Chettri said. - RSS