Hollywood
Parijita's powerful performance bowls over judges at 'The Voice'
In a blind audition aired on Sept 26, Parijita Bastola won the hearts of four judges of the show turned their chairs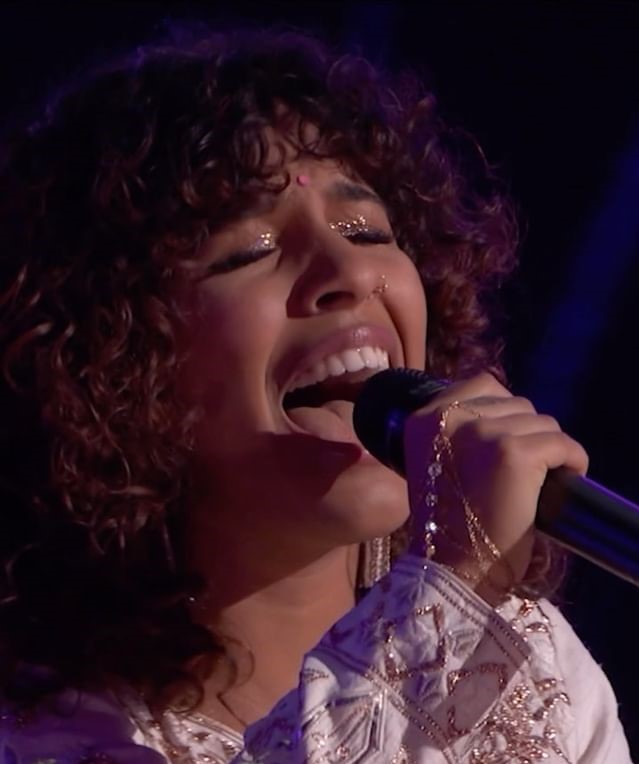 A performer of Nepali origin has once again caught the attention of the American version of a singing reality show - 'The Voice'.
In a blind audition aired on Sept 26, Parijita Bastola won the hearts of four show judges who turned their chairs, shows the video posted by The Voice on youtube.
The 17-year-old singer auditioned with Labrinth's 2016 song "Jealous". After listening to her voice, singer John Legend turned his chair within 20 seconds after she started singing.
Singers Legend, Camila Cabello, Gwen Stefani and Blake Shelton are the show's judges. After Legend turned his chair Cabello, Stefani and Shelton too turned their chairs.
As per the show's format, turning the chair means they want the performer to be a part of their team.
In the video, Cabello can be seen commenting: "That was probably my favourite song that anybody has sung so far, and the way you did was masterful."
"I had goosebumps, like in my whole body," Cabello said. Looking at Stefani she said: "I think we both turned around at the same time when she did that one crazy note choice."
Legend chipped into the conversation and reminded Bastola that he was the first to turn around. Legend said: "I turned around before them, just so you know."
When asked by Cabello what kind of music she wanted to make, Bastola said "I definitely would like to incorporate my Nepalis heritage into my singing and my music."
Stefani praised Bastola,"You are so natural and very unique. You're so in touch with your heart, it's incredible."
At this point, Shelton gave up hope to get Bastola into his team but didn't stop before "I know good and well that I'm in over my head here. But it doesn't mean that I'm also not as big of a fan of yours."
Shelton said: "There is nobody else like you on my team."
Before picking up a judge as her mentor, Bastola gave a present to all the judges. She placed Rudraksha beads around each of the judges' neck that she brought from Nepal.
She was asked to pick one of the singers to mentor her. But the audition video ended without her picking up a singer as her coach.
However, in video clip her family was seen asking her to pick coach Legend.
Uploading a video on Twitter, Legend said: "I think the king of the four-chair turn is fully back in business. Parijita is stunning, incredible. I cannot wait to work with her."
This tweet from Legend confirms that the singer chose him as her coach in the show.
Bastola is residing in Severna Park, Maryland. She currently attends Severna Park High School.
Her parents migrated to America more than a decade ago where the family runs a small restaurant in Severna Park, Maryland.
She is the lead singer of the band 'Bastola'. Along with Bastola, Jack Slot, Jesse Kegley, Benet Terhune, and Dylan Hood are in the band.
Her performance reminded the Nepalis audience of Arthur Gunn, who left a mark in another singing reality show – American Idol.