Culture
Dashain begins observing Ghatasthapana (Photo Gallery)
Goddess Durga is worshipped from Ghatasthapana to Navaratha and put on the tika on 10th day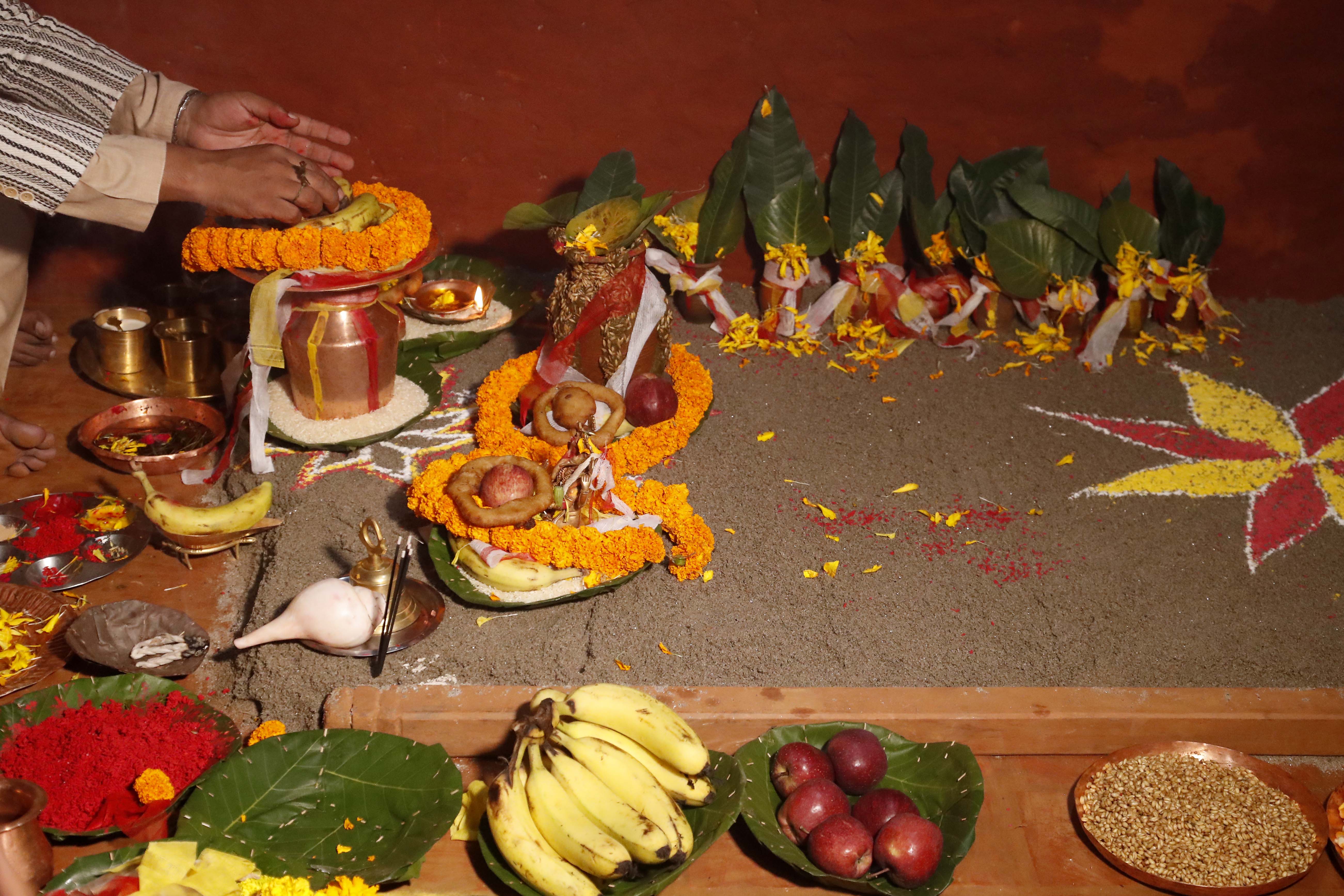 Dashain, the biggest festival in Nepal, officially began on Monday with the first day of 'Navaratha' – Ghatasthapana.
Goddess Shailaputri, who is considered the first form of Goddess Durga and reincarnation of Goddess Sati, is worshipped on the day as per the Vedic rituals.
With the beginning of the festival, the barley jar filled with soil and cow dung implanted for germination of 'Jamara' (barley shoots). Jamara is considered holy and pious as per the Hindu tradition.
The germination of the holy grass was initiated at Hanumandhoka Dashain Ghar by reciting mantras and worshiping as per the Vedic rituals, said Sagar Kharel, the priest at Hanumandhoka.
During Ghatastapana, lamps, Kalash ( a vessel used for rituals), and Ganesha are installed in the Dashain Ghar in Vedic manner and worship is done by invoking Durga.
"Jamara is mostly of barley, but these days, it is mixed with maize and wheat and germinated," added Kharel.
Devotees visit various temples across the country to worship the deity and mark the beginning of the festival.