Football
SAFF U-17 WOMEN'S CHAMPIONSHIP
30 players on ANFA shortlist for SAFF U-15 Championship 
The SAFF U-15 Women's Championship is scheduled to take place from November 1 to 12 in Dhaka, Bangladesh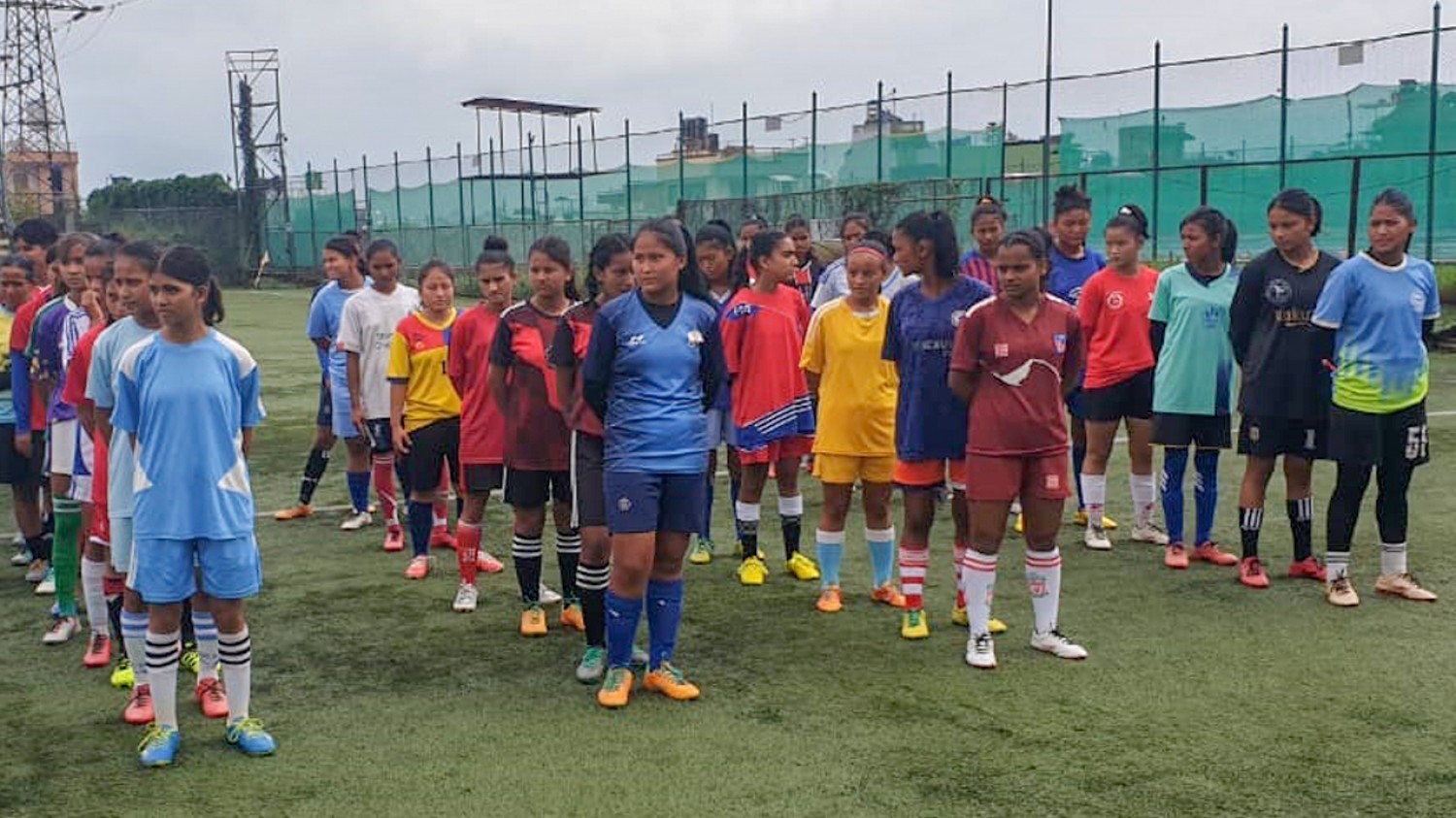 The All Nepal Football Association (ANFA) has picked 30 players in the second round of selection for the SAFF U-15 Women's Championship.
Nepali side's head coach Bhagwati Rana Magar has whittled the size down to 30 from the initial roster of 40 players. Asmita Khawas, Avani Singh, Dicky Syambo, Jharna Dumarkoti, Jotsineka Marasini, Pushpa Sen, Reena Nepali, Sadhana Thapa, Sangeeta Adhikari and Sumina Thapa failed to make the cut in the latest selection.
Rana Magar, along with assistant coach Mangal Maharjan and goalkeeping coach Channuram Chaudhary, is supervising the training of the junior women's team at the ANFA Complex in Satdobato. The SAFF U-15 Women's Championship is slated for November 1-12 in the Bangladeshi capital Dhaka.
Nepal U-15 squad after second round of selection
Goalkeepers: Radhika Oli, Sujata Tamang, Sanimaya Syangtan and Rupa Dhimal.
Defenders: Amita Bhul, Anisha Vick, Anjana Pun Magar, Deepa Magar, Prerna Dolma Lama, Renu Limbu, Sanji Thing, Sita Rokaya and Vipana Snehi.
Midfielders: Bhavna Periyar, Bhumika Budhathoki, Dilmaya Ghising, Manisha Sen, Nirmala Acharya, Poonam Chemjong, Revika Nepali, Sabita Mandal, Simran Rai, Siwangi Snehi, Sushila KC and Yashoda Bohra.
Forwards: Deepa Rokaya, Samiksha Magar, Senu Periyar, Sukriya Mia and Varsha Oli.