Football
Women's Football
Bangladesh beat Nepal 3-0 to lift SAFF U-20 title
Nepal are once again found wanting against Bangladesh, who have won six times with one game ending in a draw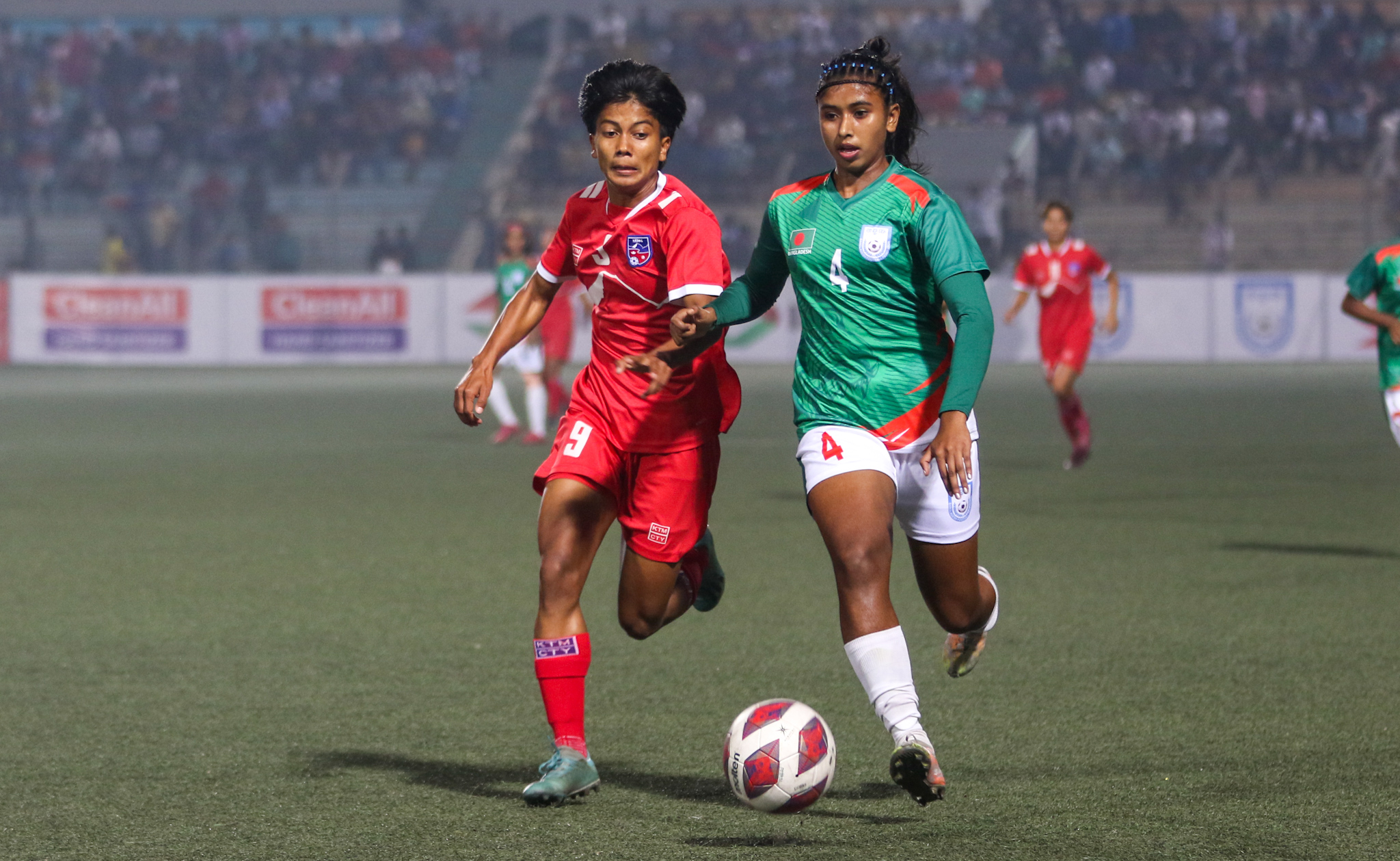 Nepal suffered a 3-0 loss to hosts Bangladesh in the SAFF U-20 Women's Championship final at the Shaheed Mostafa Kamal Stadium in Kamalapur on Thursday.
With the victory, Bangladesh stamped their dominance in women's age-group football in the South Asian region with their fourth title in eight tournaments.
Cheered on by thousands of partisan crowd, Bangladesh went 2-0 up in the opening half with goals from Shaheda Akter Ripa and captain Shamsunnahar, before Unnoti Khatun added the third three minutes from time to complete the convincing win.
Nepal, who came back from a goal down to a 3-1 victory over the defending champions India in the league stage, were found wanting against the hosts.
Bangladesh came into the match with an unbeaten record against Nepal in the previous six meetings, having won five times – twice in both the 2018 and 2022 editions and once in the 2023 edition – and drawn once in the 2021 edition.
Bangladesh stormed into the final unbeaten, winning three out of the four matches. Bangladesh, who played out a scoreless draw with India, brushed aside Bhutan challenge 5-0.
It was Nepal's second defeat against Bangladesh in this tournament; they lost 3-1 in the opening match. They, however, amended themselves with a 4-0 victory over Bhutan in the second match before beating India 3-1 in the final league outing.
Bangladesh have defeated Nepal twice in the final of the age-group competition. They lifted the title with a 1-0 win in the first edition held in Bhutan in 2018.
Nepal finished third in the U-19 championship held in Bangladesh in 2021, and also in the U-18 championship in Nepal last year.