Market
Coca-Cola announces new campaign targeting Dashain
Coca-Cola, a multinational beverage company, has announced its new Dashain campaign- Sambanda Utsav Swad Sanga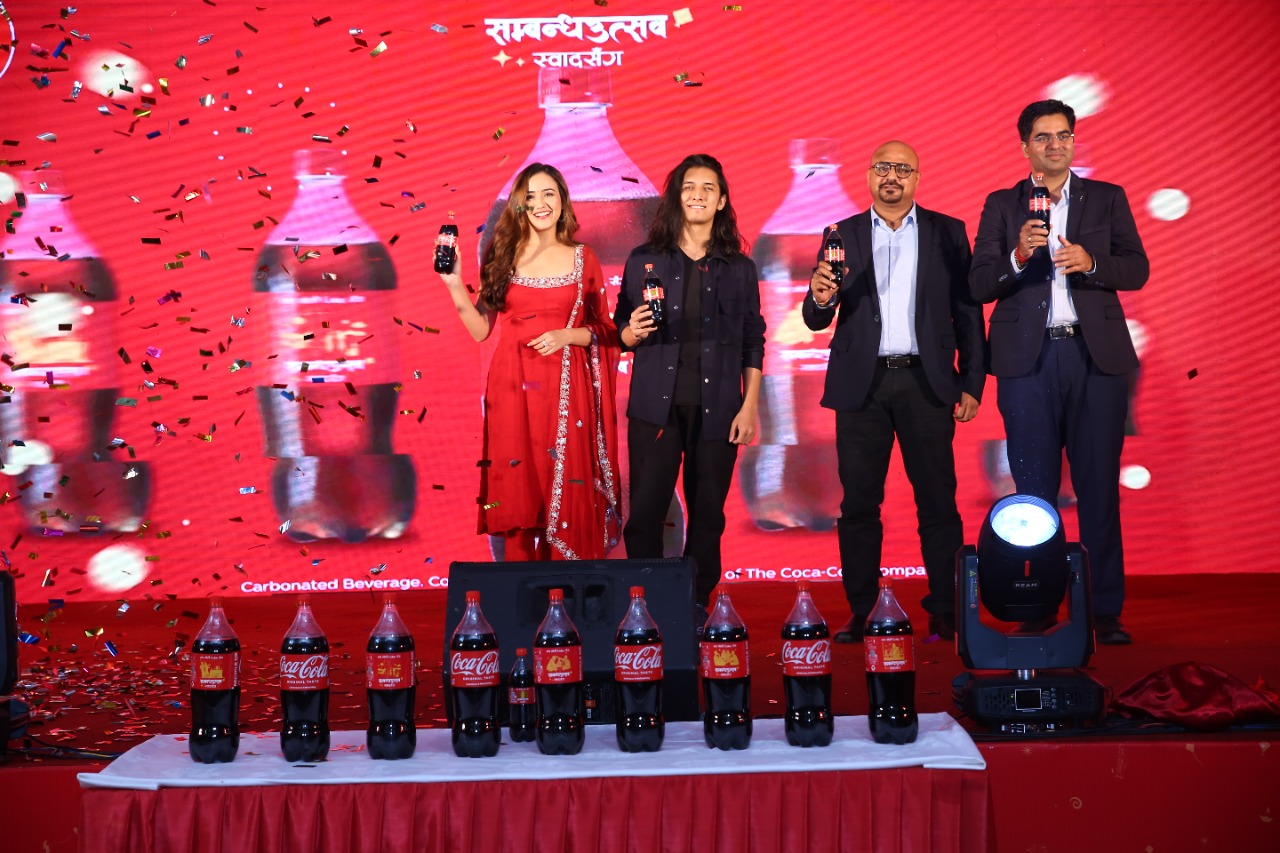 Coca-Cola, a multinational beverage company, has announced its new Dashain campaign- Sambanda Utsav Swad Sanga.
According to a press statement, the slogan implies Dashain as a time when families come together to enjoy, share meals and deepen the family bonds. "Dashain has been at the heart of Coca-Cola's marketing and consumer campaigns for several years and every year Coca-Cola introduces a unique and heartwarming theme for consumers to resonate with."
"To make it more special, Coca-Cola has introduced 5 new labels which carries illustrations of artworks representing Dashain in Nepal. The artworks include activities like kite flying, putting on Tika, eating with family, Ping (Dashain Swing) and Deusi Bhailo celebrations," read the statement.
Speaking about the campaign, Adarsh Avasthi, the country director of Coca-Cola in Nepal shared, "I am very excited about the theme for this year 'Sambandha Utsav Swad Sanga' as it perfectly reflects what Dashain is all about- it is a celebration of relationships, coming together and bonding over the best tasting food that is prepared for Dashain."
"With the Dashain special Coke bottles, we wish our consumers many magical moments of togetherness and may everyone cherish the memories of the festivities," he added.
Similarly, Pradip Pandey, the managing director of Bottlers Nepal Limited shared, "Dashain is the biggest festival in Nepal and the same goes for Coke. Each year we look forward to this time and share the heartwarming campaign that we have come up with for our consumers."
"We hope the tagline 'Sambandha Utsav Swad Sanga' resonates with our consumers and inspires them to make this Dashain more special and memorable, when celebrating with their friends and family." he added.
As food is a huge part of Dashain, Coca-Cola has collaborated with the BBC Master Chef Professionals winner, Santosh Shah, who has curated 5 recipes which are perfect for the festival.
"To get the recipes, consumers can simply scan the QR code on the labels of Coke bottles or find recipe videos on the Facebook and Instagram pages of Coca-Cola Nepal. Consumers can also participate in the cooking contest by uploading videos of their food on their social media and tag Coca-Cola Nepal and Chef Santosh Shah," the statement read.
"Three lucky winners will get a chance to meet and greet the celebrated chef."