Market
Women Entrepreneurs
Meet four women entrepreneurs, making a difference
Gender is no barrier for Nepali women. Like never before, now more women are starting new business ventures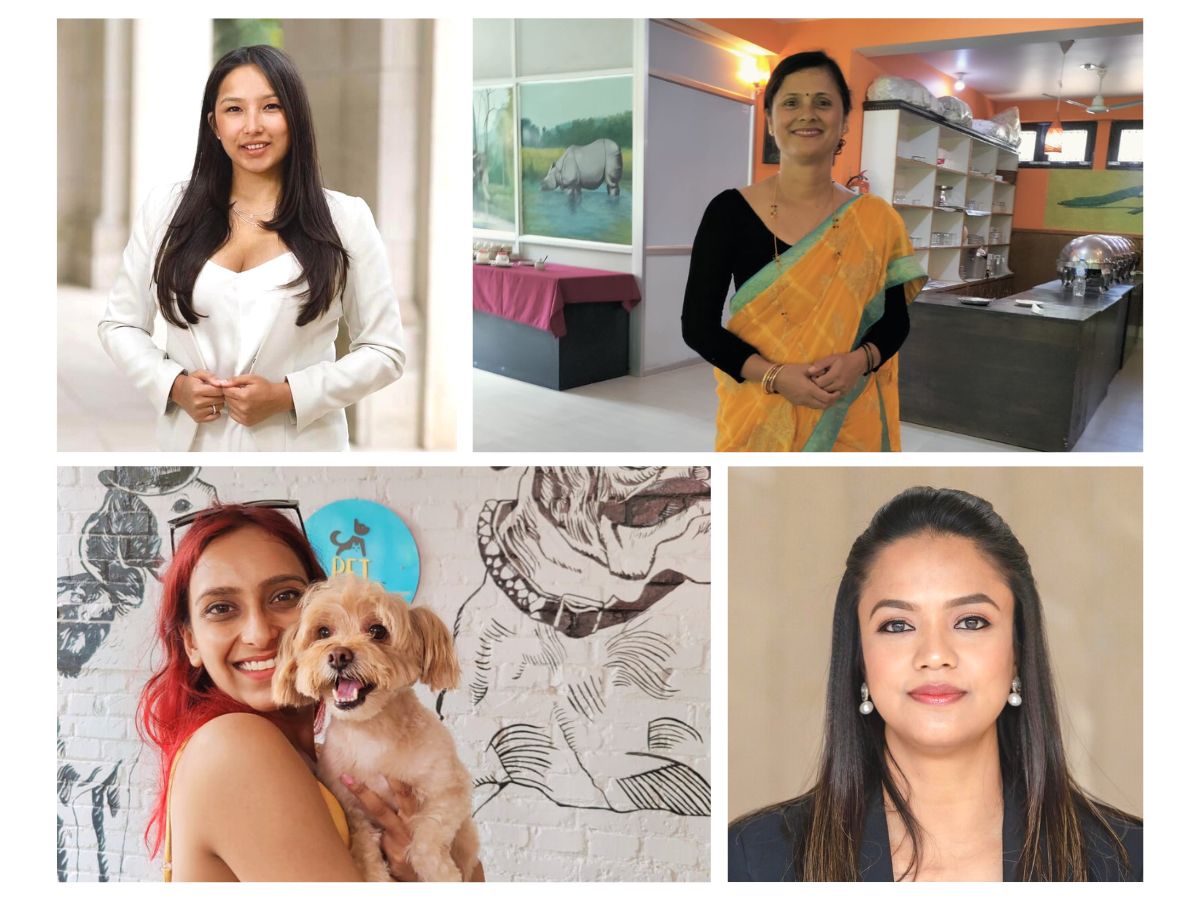 Gender is no barrier for Nepali girls and women. They seem all out to break the glass ceiling. In all areas one can imagine, women are competing against men. Can businesses and startups be an exception?
No way. More than ever before, more and more Nepali women seem to be on a path of the entrepreneurial journey, launching startups and struggling to carve their niche. As they march on, women have broken away from the shackles of household work to contribute greatly to the country's ever-growing economy.
This would not have been possible without the first generation of women entrepreneurs, including Ambica Shrestha, the founder of Dwarika's Hotel; Hajuri Bista, who set up Navaras and Kitchen Recipe. The list can be long.
In the 1960s and 70s, these women fought against the stereotypes and engaged in a business that was greatly reserved for men.
Over time, as more women have entered the business world, these stereotypes can be seen fading to a certain extent.
Again, the list can be long. But here's a quick list of randomly-selected four young, up-and-coming Nepali women entrepreneurs who are working hard to establish their startups in a male-dominated business landscape.
Nikita Jalan, Founder, Pet Mama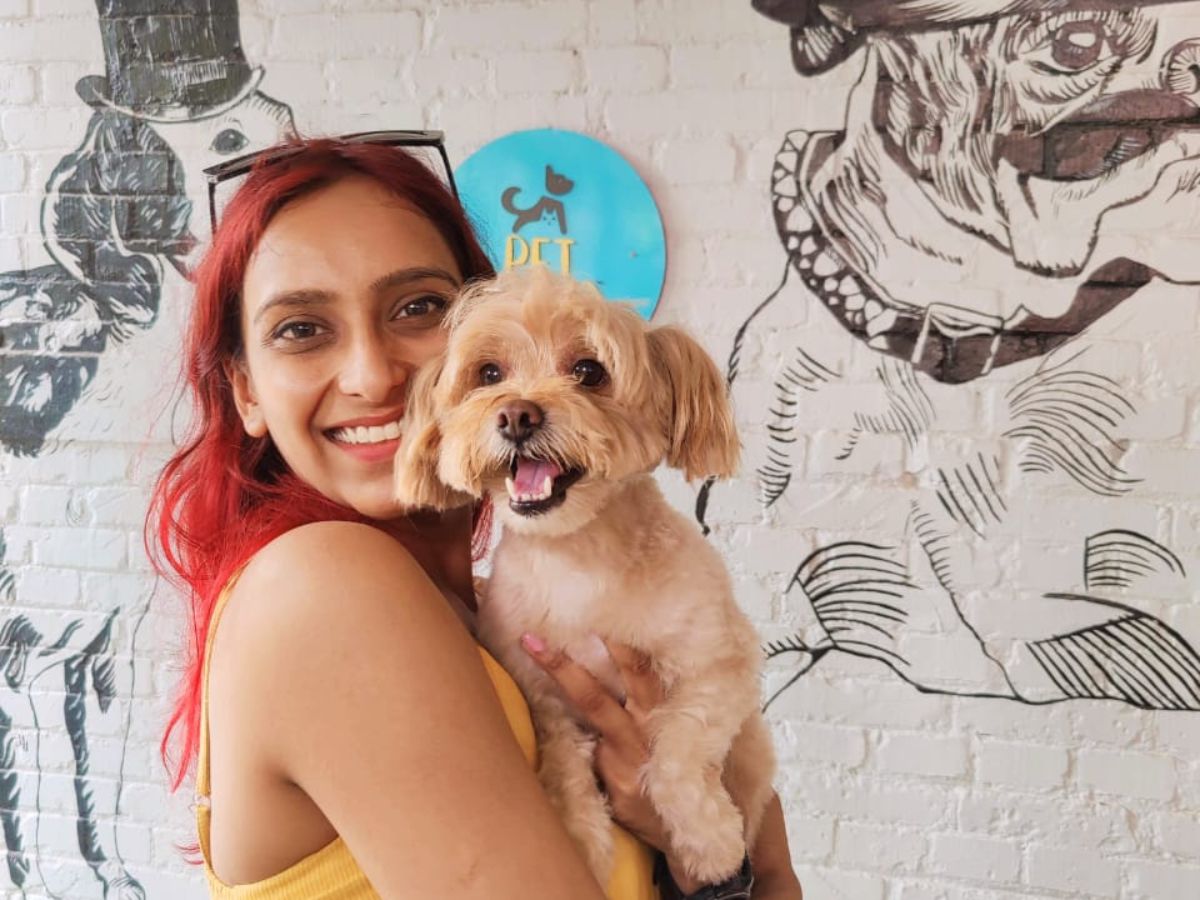 Nikita Jalan has been a dog-lover since a young age. She would pester her mother, day in and out, requesting her to bring a small dog home. But the only response she received was, "You can't take responsibility for yourself. How do you think you can take care of a dog?"
She never got a dog until September 2020, when she received a cocker spaniel as her 24th birthday gift. Finally, she started living with a dog and realized that things are not easy. "The idea of having a dog and being loved by a dog and then to take care of a dog: it's so difficult," she told NepalMinute.
Her four-legged friend was suffering from aggression issues and would bite the family members. Sadly, her dog passed away in a car accident. "I was devastated to a level that I had never felt a loss before," the 26-year-old said
But that started her journey to taking a formal dog training course in February 2021. Finally, in April 2021, she started Doggy Mama: a dog training service. Over time, she got the idea of opening a pet grooming service called Pet Mama.
Pet Mama is a one-stop shop for all pet grooming needs, from bathing to haircuts and treatments.
The prices start from Rs1,900 for the smallest dogs like a pug or a Chihuahua. But the costs depend on the size of the dogs and the treatment chosen. They offer seven different types of treatment like oatmeal, de-shedding and more, which have charges depending on the dog size and breed.
Apart from this, the company also has a pet café, photography and other accessories that owners might need. Doggy Mama still exists but has been integrated into Pet Mama for easier coordination.
Jesselina Rana, Co-founder, Pad2Go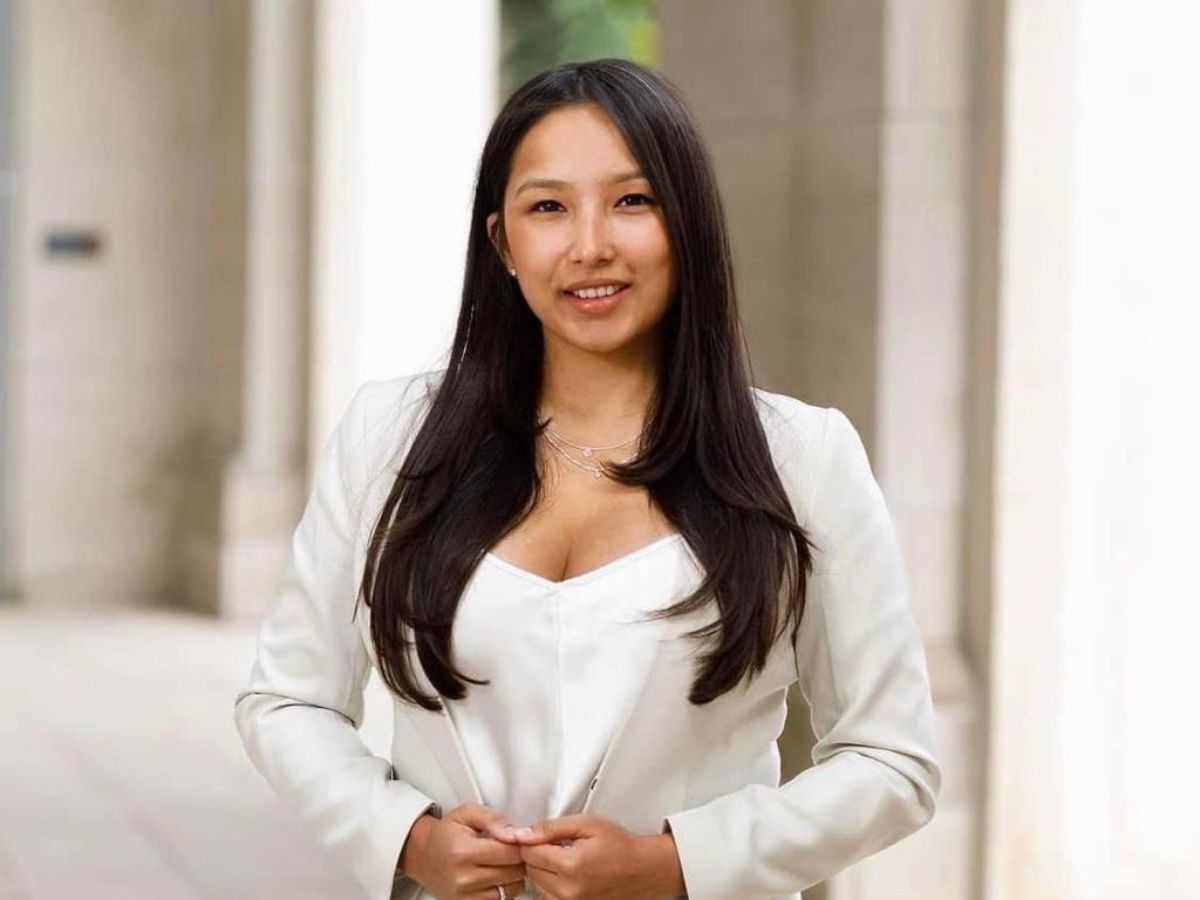 Jesselina Rana completed her undergraduate law degree and moved back to Nepal from India. Knowing full well that without a master's degree, she had no scope, she was in limbo. However, she was running a page called the Nepali Feminist.
She decided to interview Shubhangi Rana, a civil engineer, and instantly formed a bond with her. They were in agreement that they wanted to start a venture in the women's rights space. Plus, since they belonged to NGO families, they knew the challenges associated with it. Therefore, they wanted a social enterprise that served as the best of both worlds.
Looking back at her college days, Jesselina noticed that the campus offered a sanitary pad vending machine since they were located further away from the city. "We started researching if this was available in Nepal, and to our surprise, no one had introduced it," she told NepalMinute.
In 2018, both women established Pad2Go, which is a social enterprise that balances out advocacy and profit-making. They advocate against taboos and restrictions faced by women and menstruating people. On the profit-making side, the company sells sanitary pad vending machines to remote public schools.
They have collaborated with Safety Nepal and Whisper which provides the pads for the vending machines. The customers have the option to buy pads from them or source them themselves from outside. The benefit of choosing Pad2Go is that they provide wholesale rates on sanitary pads.
The duo was unaware of how to run the business initially since they did not have a business background. "Through the 4 years, we've had a lot of training on a social enterprise like business training and social impact training from people all across the world. That has been super helpful for us," the 27-year-old said.
In the past four and half years, they have sold 400 machines in all seven provinces. They hope to expand to other products in the coming future.
Deepika Shrestha, Co-founder, Pack My Lunch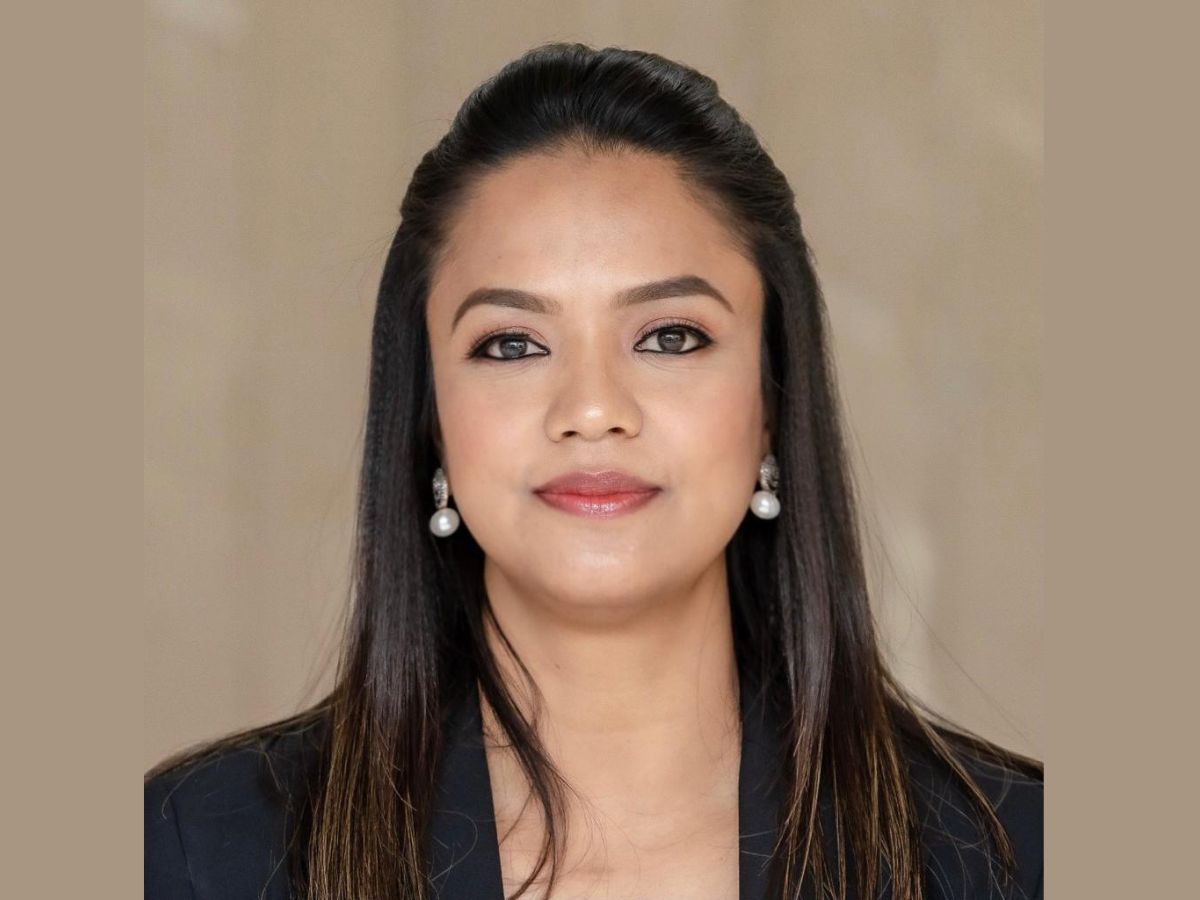 During her studies in Delhi, Deepika Shrestha came across a lunch box subscription service. The service essentially allowed her to receive home-cooked lunch and dinner boxes. In 2011, when she moved back to Nepal, she noticed that her colleagues would order in or venture out to eat during lunch.
"It came out expensive. So, I thought to myself: Why not open something like this?" she told NepalMinute. She contacted her current partner, Samiksha Rai, and in 2013 they founded Pack My Lunch.
Pack My Lunch is a food service management company. Initially, the company was established to provide corporate lunches. However, over time, they have expanded and also offer corporate and home catering services for events.
"Our first outdoor catering was on the day the earthquake happened," the 39-year-old said.
The customers need to order a minimum of 10 lunch boxes to get on the subscription model. They will pack and send lunch for 10 to 30 orders. However, if the company needs between 30 to 50 orders, then they also offer a buffet lunch service. For anything above 50, they are open to setting up a cafeteria where they send staff to oversee the lunch service.
Sita Adhikari, Founder, Kalpavriksha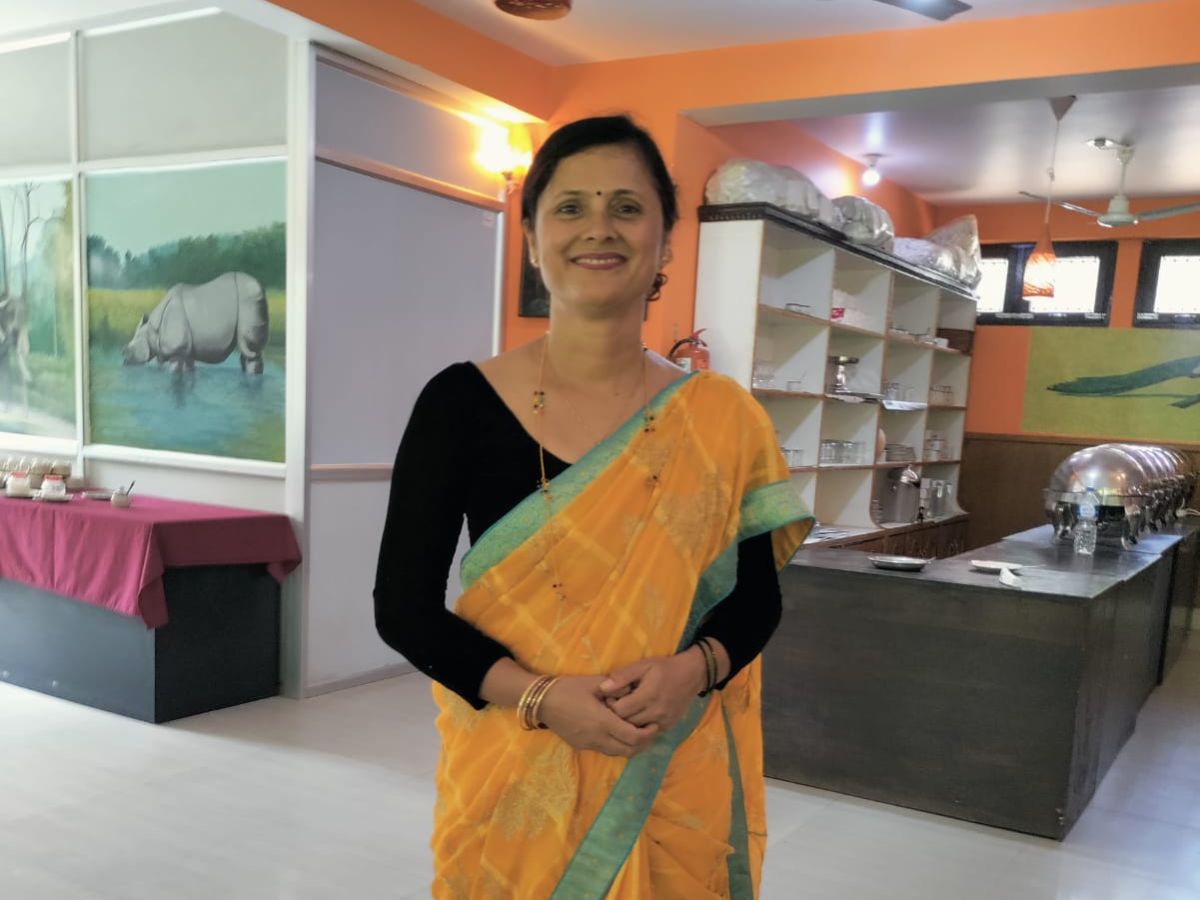 Sita Adhikari's entrepreneurial journey started when she was the founder and president at Jhuwani Women Saving and Credit Cooperative in Chitwan for almost 10 years. During her tenure, she was exposed to a deeper knowledge and understanding of the difficulties that women face in their day-to-day lives.
However, she always searching for ways to help women grow and learn. That's when she came across "micro-enterprises".
"I wanted to support those kinds of women who don't have the opportunity to go back to the school again or join any formal training or spend the money on her personal growth," she told NepalMinute.
Therefore, in 2011, she established Kalpavriksha Greater Goods, which is a social enterprise that aims to empower women to start small businesses by helping them learn basic sales skills.
The company has various products like clean energy products, water filters, induction cooktops and more that they have procured from national and international suppliers. These products either save time, save money or improve health. Women associated with them get a chance to sell these products. The women keep their margin and give the rest back to the company. Therefore, the company plays the role of a mediator, according to Adhikari.
"This support uplifts the women enough to help them find their way. They are now in a position to understand their strengths and opportunities a little bit more," the 48-year-old said.
The company currently has 250 Nepali women working under them.