Market
New 'Pepsi with More Fizz' launched
The announcement of the new 'More Fizz' Pepsi was marked at an event in Kathmandu on Friday afternoon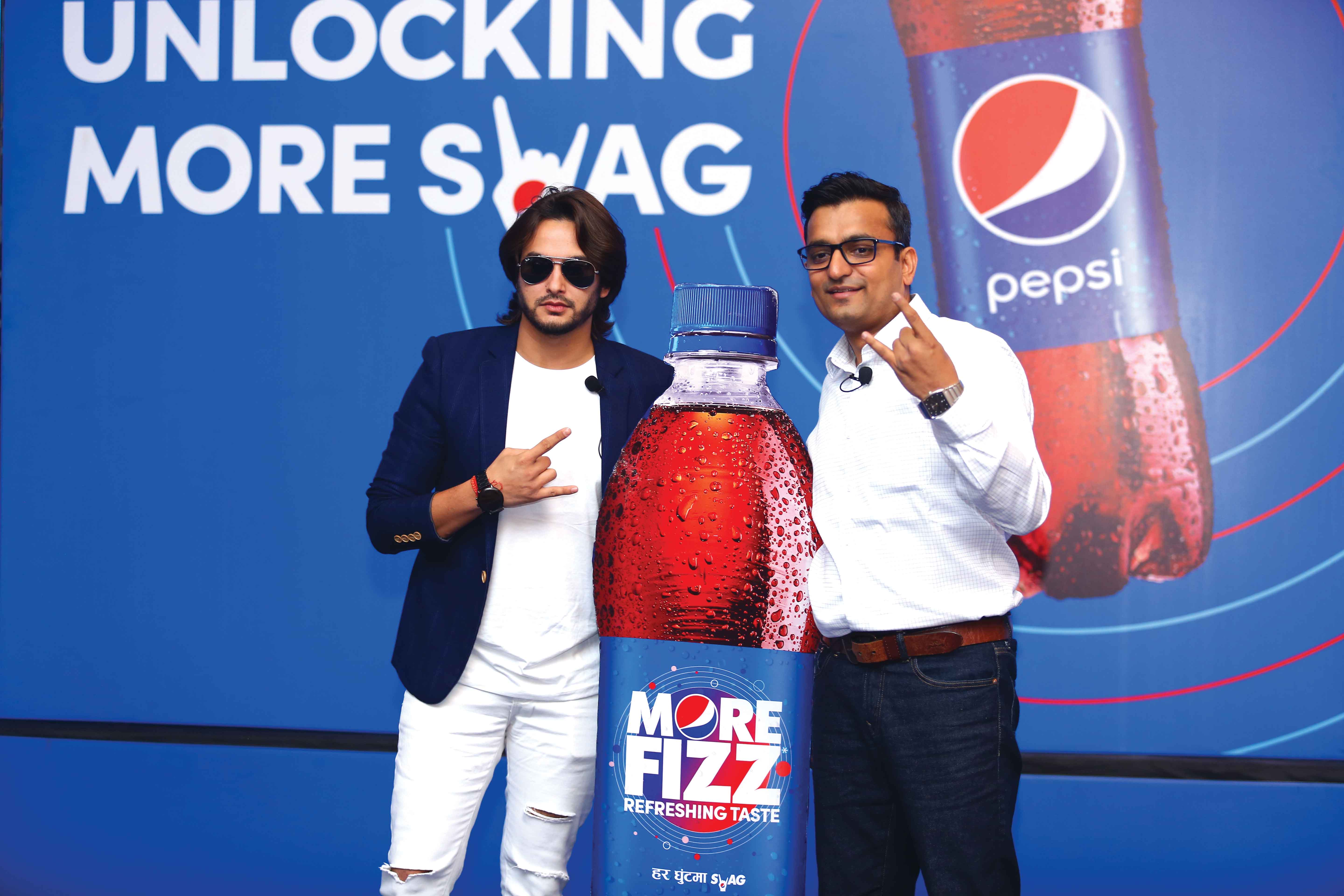 Taking the 'SWAG' quotient up a notch, Pepsi, is all set to enthrall consumers in Nepal and launch the new Pepsi with "More Fizz".
According to a press statement issued on Friday, the new reformulated Pepsi comes with More Fizz that tastes refreshing than ever before.
"It's refreshing new formulation makes the beverage irresistible to consumers," stated the statement.
The announcement of the new 'More Fizz' Pepsi was marked at an event in Kathmandu on Friday afternoon with the brand ambassador of the brand, actor Pradeep Khadka.
"The upcoming campaign 'More Fizz, More Swag' in Nepal will also emphasize on the refreshment quotient for the all-new Pepsi," added the statement.
Speaking on the launch, Anuj Goyal, Associate Director of Nepal Region, PepsiCo, said, "Pepsi has always been the choice of the SWAG generation, and now, the brand is offering a taste like never before- a more fizz proposition to consumers in Nepal."
"Market study showed us that consumers want an extra kick of refreshment when they consume a chilled Pepsi, and the new formulation helps with just that. We have received a fantastic response, and fueled by this positive sentiment, we have unveiled the new Pepsi with More Fizz to ensure that our consumers enjoy it more than ever," he added.
Speaking about the launch, Pepsi's brand ambassador Pradeep Khadka, said, "It is an absolute pleasure to introduce the new Pepsi with More Fizz to audiences across Nepal. In its new avatar, Pepsi is bringing to consumers Pepsi with even more Fizz, asking them to take a sip and amp up their Swag too. I am excited to be part of this launch and would urge everyone to try out the new Pepsi's show their swag."
Similarly, Girish Sivaraman, CEO, International operations, VBL said, "Pepsi is one of the most iconic brands in the country and we celebrate yet another milestone in the product journey. With the launch of More Fizz Pepsi, it is an endeavour to a more fizzier and refreshing product for our consumers. I am confident that the people of Nepal will enjoy the new product as we will continue to bring alive more Swag through multiple touchpoints at various intervals."
The new Pepsi is available in single and multiple PET serve packs across all modern and traditional retail outlets across Nepal as well as on e-commerce platforms.