Nepal
Nepal-India Relations
Nepal says no decision on Indian Gorkha recruitment before polls
Over 10,000 Nepali youths were preparing to join Indian Gorkha, according to veterans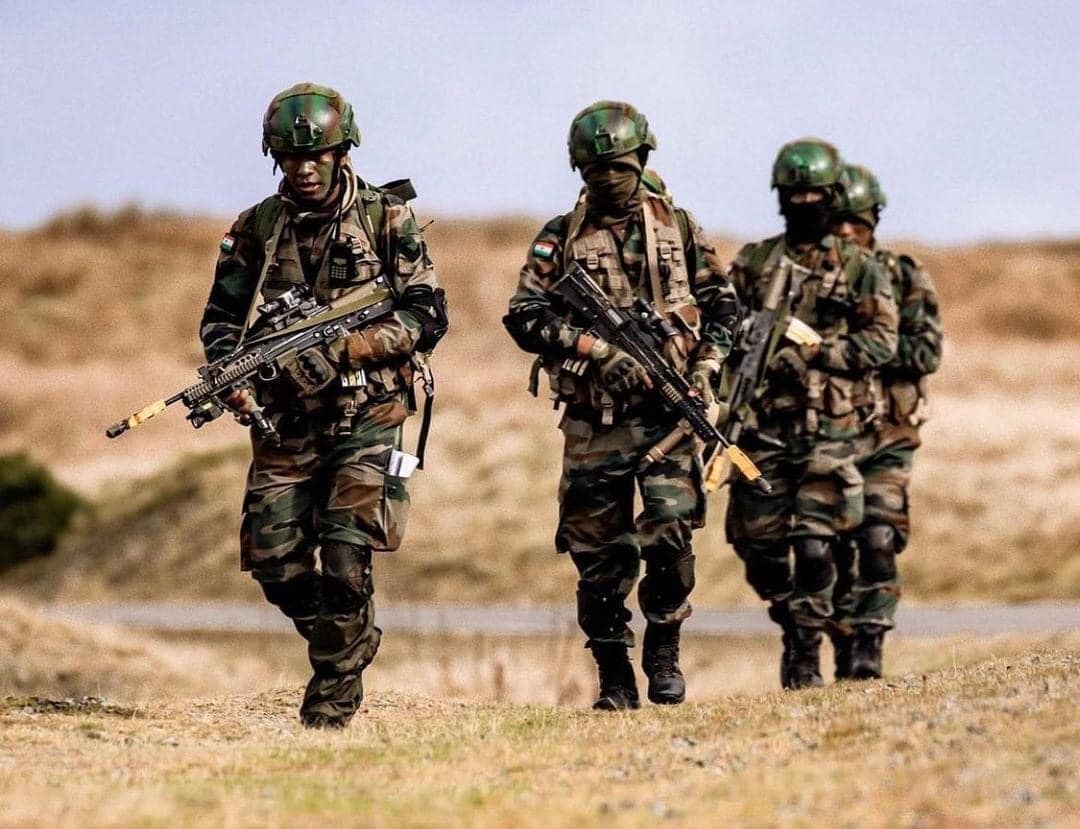 Nepal's Foreign Ministry has made it clear that the Sher Bahadur Deuba-led government will not make any decision regarding India's new army recruitment plan called Agnipath – which also applies to Nepali Gorkha hopefuls.
The statement came a day after Indian Army Chief General Manoj Pande said that the vacancies for Nepali youth under Agnipath might be withdrawn for this year because of Nepal's indecision.
If Nepal had agreed, Gorkha recruitment rallies would have started last month, on August 25.
But Nepal decided to call off the rallies at the last minute, sending a clear message to India that Nepal does not want drastic changes in the 1947 tripartite agreement between Nepal, UK and India - under which Nepali youth are recruited in the British and Indian armies.
'National concensus'
Spokesperson at the Ministry of Foreign Affairs, Sewa Lamsal, told a press conference on Thursday that since the November 20 elections have already been announced, the election code of conduct does not allow the present government to make any decision on the matter.
Only the new government would be able to help resolve the issue, she added.
"Nepal has put [India's] Agnipath scheme on hold for now," she said. "Possibly the new government which will come to power after [November] elections would be able to make a clear decision on how to go ahead with Agnipath scheme."
She added: "The political parties are not in a position to make a common position now. The issue needs consultation and coordination between all the political parties who can forge a national consensus."
Also Read: Gorkha veterans call for swift recruitment
After a gap of two years affected by the coronavirus pandemic, the Indian Army is recruiting nearly 40,000 soldiers, but under Agnipath 75 percent of them would be demobilised and sent home with nearly Rs 1.9 million compensation. It planned to do so in Nepal too - but Nepal did not like that idea and indirectly protested against Agnipath scheme.
Implications
Indian Army Chief Pande indicated in Delhi on Wednesday that Nepal's quota could be "redistributed" to other army hopefuls in India, according to Times of India.
The pause in Gorkha recruitment from Nepal, the Times says, could hurt Nepal-India relations further at a time when China is making "huge strategic inroads" in Nepal.
While former Gorkha generals in India stated that Agnipath would hurt India's "Gorkha bonding", Gorkha veterans in Nepal have expressed concerns that no recruitment of Nepali Gorkhas in the Indian Army this year will mean a big setback for thousands of Nepali Gorkha hopefuls.
Over 10,000 Nepali youths were preparing to join Indian Gorkha, according to them.
They say over 35,000 Nepali youths are currently serving in various Gorkha regiments of the Indian Army. Additionally, over 126,000 pensioners are scattered across Nepal.
Retired Indian generals have written in their op-eds recently that the serving and ex-Gorkha soldiers constitute the "much-needed Indian constituency in Nepal" – just when concerns over China's growing influences are growing there.