Industry
Electronic Cigarettes
Vaping businesses boom in Nepal
Vapes continue flooding the market with a rapidly adaptive industry betting on new hybrid products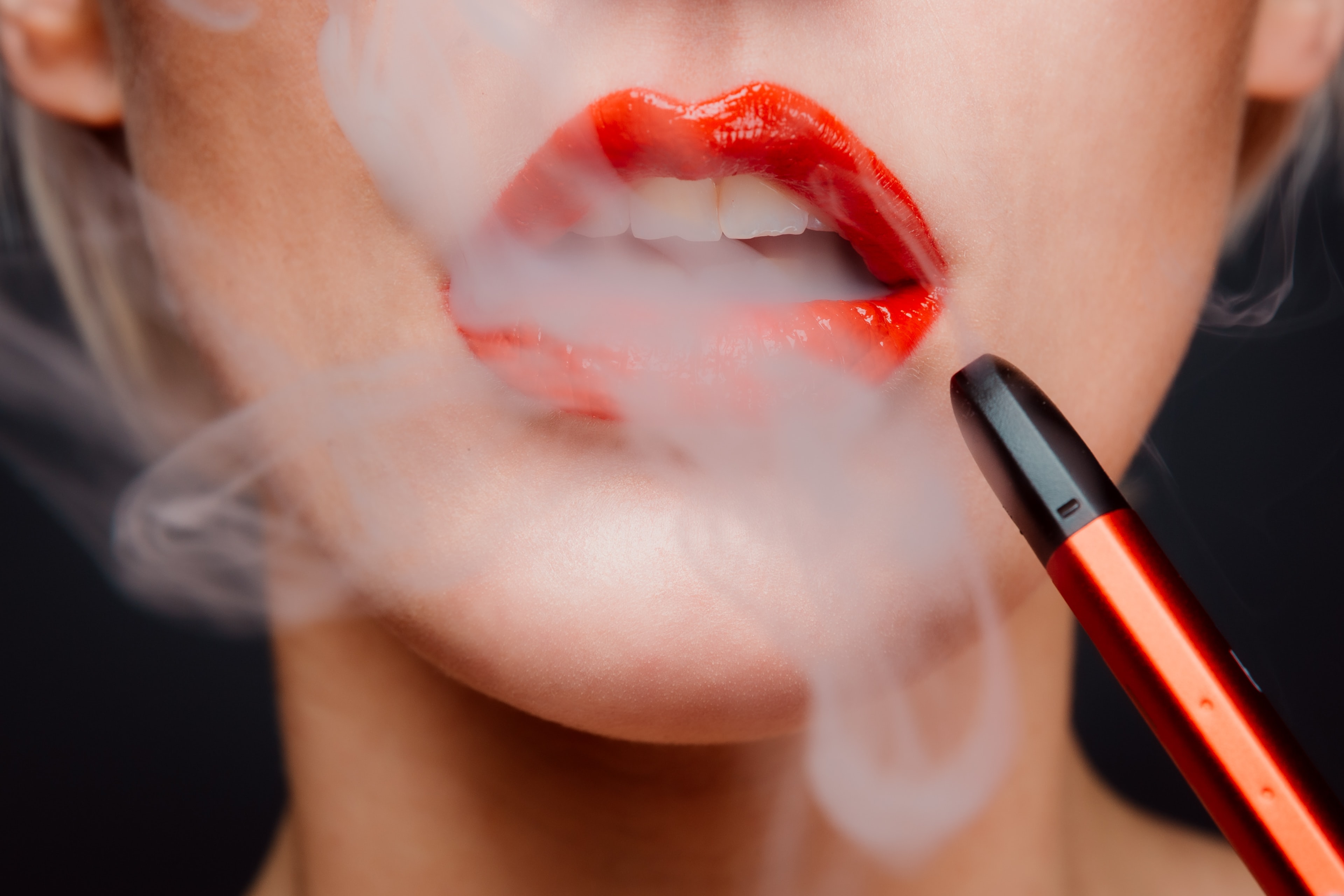 Walk into a bar or restaurant and chances are you will spot teenagers and young adults inhaling out of a dark-coloured cylindrical-shaped device and releasing smoke.
Actually, it's not only limited to bars and restaurants anymore. Even the streets dictate the same story.
The culture of vaping took off in Nepal less than a decade ago, as more and more physical stores and online businesses set up shop to meet the growing demand of the local consumers. Despite health warnings against vaping and prohibition on such products, these businesses do not have plans to go anywhere any time soon.
But what is vaping? Vaporisers or e-cigarettes, known as 'vape' among the younger crowd, is a battery-operated device that vaporises nicotine and flavoured substances. The act is called vaping. The catch is that it does not contain tobacco, thus, considered a healthier alternative to traditional cigarettes.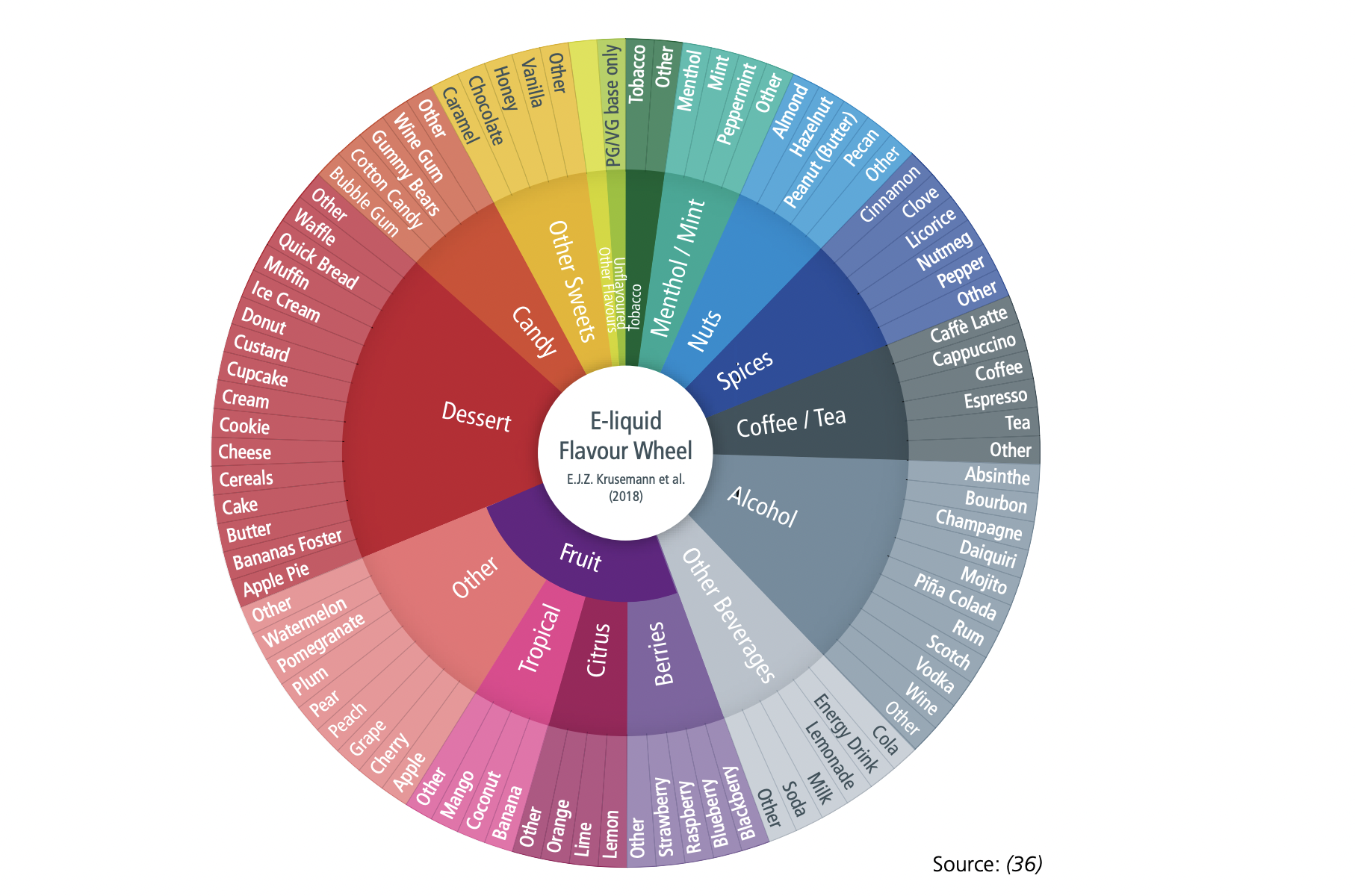 These devices have taken many shapes over the years, starting from a heavy bulky tank system to innovative shapes like pens, basic cylinders or USB sticks – making them easier to conceal.
With hundreds of different flavours, ranging from watermelon, and bubblegum to coffee and more available in both nicotine and non-nicotine options, customers are spoilt for choice.
Vaping in Nepal
The vaping industry in Nepal took off nearly six years ago when three major players, Vape City, Guff and Puff and Vapemandu set up shop.
It started to grow in the first two years of its introduction, according to Hritik Agrawal, owner of Shisha Hub – one of the wholesalers of the Nepal vaping industry. The streets are lined up with retailers and parlours offering spaces for teenagers and young adults to buy these electronic devices.
"In the third year, it reached a maturity stage as sales were getting stagnant," he added.
Sales of vaping devices took a steep dive when COVID-19 struck.
However, the market has bounced back over the past five to six months, according to Agrawal.
Joshep Shrestha, the owner of Jojajo store – an online business that sells vaping products among other things, has also noticed the growth.
"We did a little bit of marketing recently, which led to an increase in customer numbers," he added.
Talking about customers, Agrawal has seen a change in this part of the business too over the years.
"First it was only teenagers. It evolved and then came pods which are used mainly by adult cigarette smokers," he said.
Legalities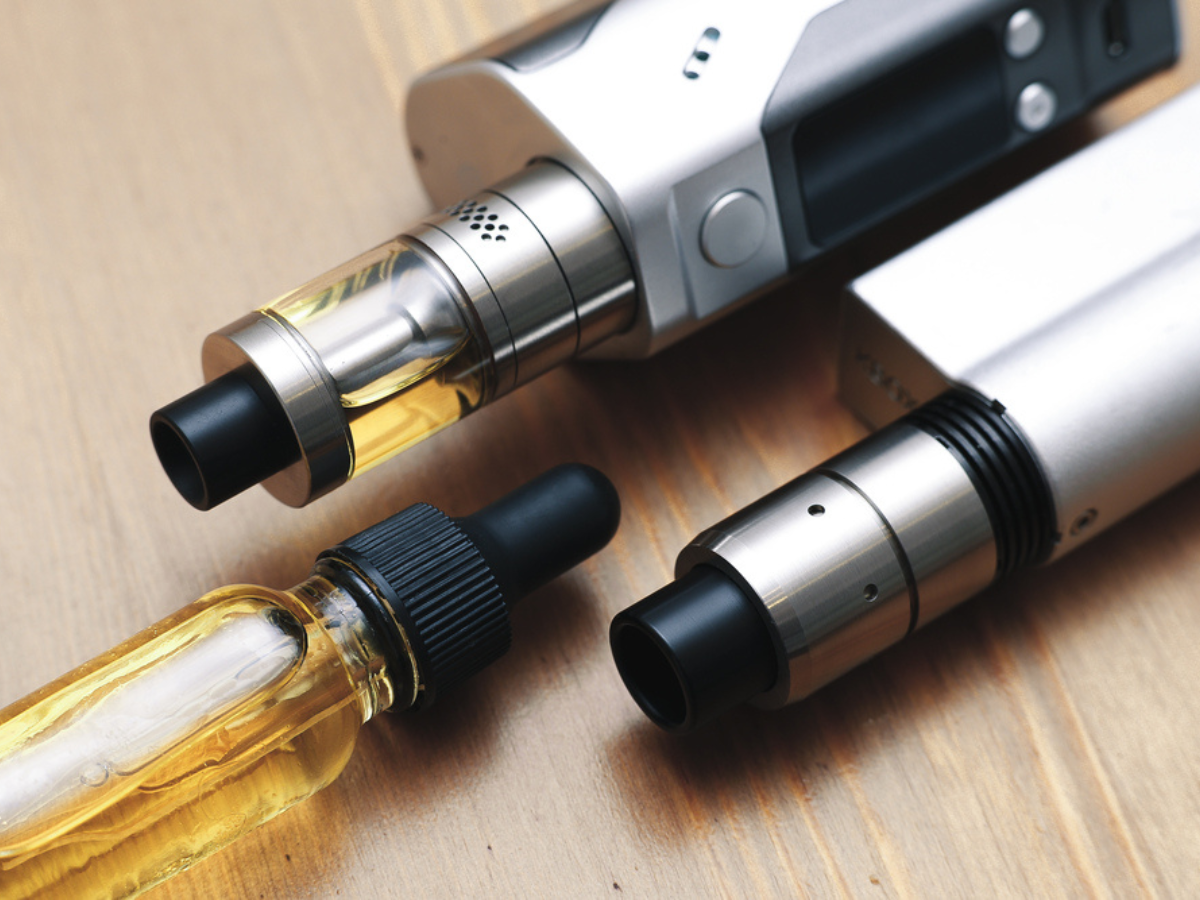 The world is divided when it comes to the effects of vaping.
Some countries like New Zealand and the United Kingdom have recognised e-cigarettes as a legitimate way to reduce smoking and have managed to bring down smoking rates. But others have decided to ban these devices.
Nepal is one of them. Or is it not?
The Tobacco Product Control and Regulatory Directive, 2014 in Nepal prohibits the manufacture, importation, sale and distribution of electronic cigarettes in public places. Vaping, like smoking traditional cigarettes, is not allowed on public transport, and companies are barred from promoting the products in the media.
However, Agrawal does not believe that vaping is banned in Nepal.
"If it was illegal, the government would not have allowed us to import those products. From bank documents to customs, we are following the proper procedure. We are paying the required taxes too," he said.
Dr Samir Kumar Adhikari, the assistant spokesperson at the Ministry of Health and Population, told NepalMinute that he does not think "there is a separate law for electronic cigarettes."
"There has been no complaint or recommendation specifically for electronic cigarettes," he added.
Import
Nepal imported more than 18 billion electronic cigarettes and similar personal electronic vaporising devices amounting to more than Rs11 million in FY 2021/22, according to the Department of Customs.
Industry insiders say that they import their products mainly from the United States, Malaysia, Indonesia and the United Kingdom. However, the Department of Customs statistics shows that the majority of e-cigarette imports originated from China.
High import tax is the biggest problem in this sector, according to insiders.
Younus, the owner of Vape City – a vape retailer that started in 2017, told NepalMinute that it has become "very expensive" for them after importing vaping goods like liquids, pods and more.
Health warnings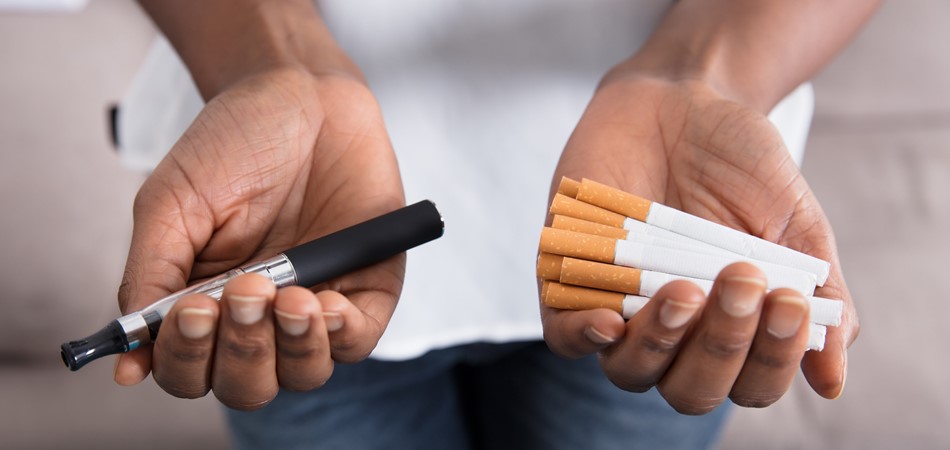 The World Health Organization (WHO) has recognised these electronic nicotine delivery systems as "not harmless" with effects on cardiovascular and respiratory health, in its report on the Global Tobacco Epidemic 2021.
In addition to nicotine being a problem, some of the components of e-liquids are "known to have health effects."
However, the same report has also mentioned that the long-term health effects are "still unknown."
But Younus does not believe in the dangers of vaping.
"Little knowledge is very dangerous. It depends on how you take it and use it," he added.
On the other hand, Agrawal recognises that vaping can have harmful health effects, as it contains chemicals.
"Everything you smoke is harmful to your health because you shouldn't smoke anything at all," he added. But he also believes that it always depends on customers' choices.
"We have high, low and no nicotine options. It depends on how hard the customer wants to consume," he said.
Dr. Brijesh Raj Ghimire, Medical Director at Nepal Cancer Hospital, has noticed that cigarette smokers visit him asking for advice on switching to vaping to kick the habit.
"We recommend them to try if it is difficult to leave the cigarette addiction. But they need to leave it abruptly," he said.
Additionally, he also advises them that if they continue taking nicotine through vapes, it can lead to addiction and increased chances of re-smoking.
He also believes in the ill effects of vaping. "It is the lesser devil but it is not good for health either," he added.