Education
High School Education
Why letter grading system is annoying some teachers and students
Why some teachers are raising questions about the letter grading system introduced in 2017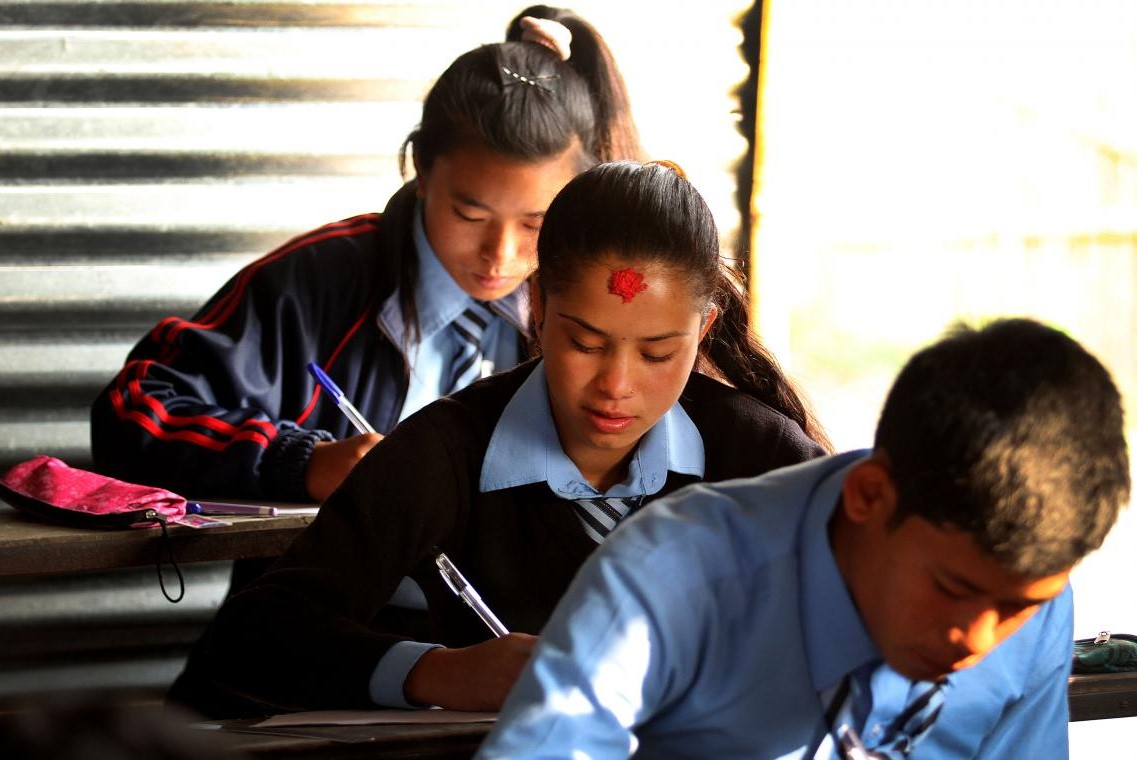 Hopes were high when Nepal adopted a letter grading system for evaluation of students. Five years later, questions are being raised with teachers finding it not any better than the numerical evaluation system.
"In Nepal the letter grading system is a mere conversion of the numerical evaluation system," said Laxman KC, executive chairman of Presidential Business School.
The letter grading system was introduced in 2017, ostensibly to "validate the learning abilities of students, to promote educational quality while minimising educational losses and to provide learning opportunities for students" after eighth amendment to the Education Act in 2016.
The act integrated grades 11 and 12 in the school education. Earlier they were categorised as higher secondary. Since then the letter grading system has been practised in evaluating the grade 11 and 12 students.
With an aim to maintain relevance, transparency, objectivity and reliability in school level assessment and certification, the Ministry of Education, Science and Technology had prepared and implemented the Letter Grading System guidelines.
Issues
Started with an aim to improve education assessing students' knowledge and skills the letter grading system has not been able to meet its aim - to properly evaluate students.
"There has been no continuous evaluation of the students. Classroom presentations, team work, social activities, along with overall performance of students are not evaluated," said KC.
The letter grading system has categorised students in different categories - A, B, C, D and NG replacing the earlier model of distinction, first division, second division and third division.
Despite the latest changes in the grading system students are still being evaluated on some selected courses, questions and their ability to recall them within the given time period.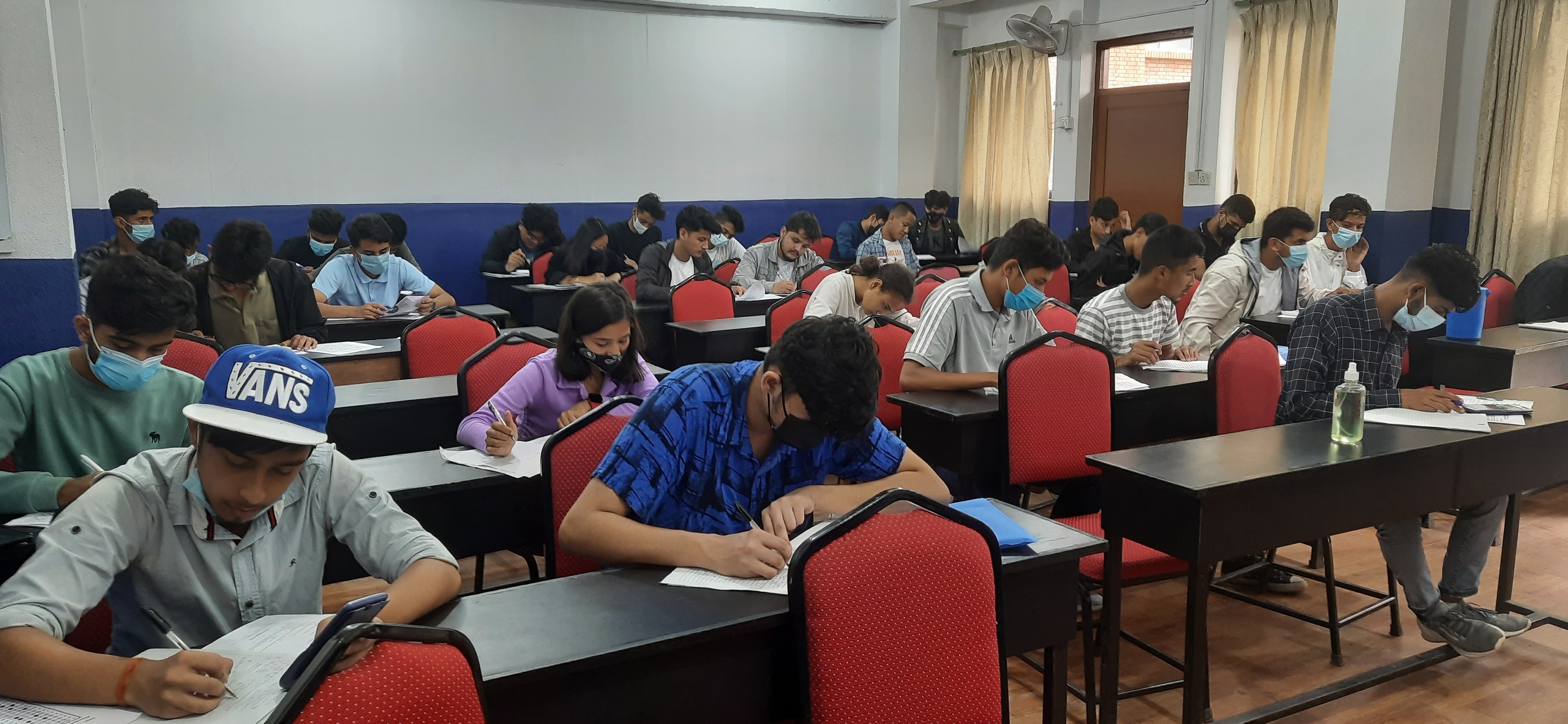 "There is no evaluation of their actual understanding and knowledge of the topics and subjects," said DK Dhungana, president Private and Boarding Schools' Organisation (PABSON).
Despite the aim of the letter grading system to promote quality education students are failing.
Of the total 363,008 examinees who had taken the grade 12 examination conducted by the National Examinations Board this year 174,598 passed. No students were able to score a 4 GPA.
A total of 188,410 students were listed under the not-graded or NG category which is about 52 per cent. It means that these students cannot pursue higher studies as they are unable to get a minimum of 35 per cent marks in their examinations.
Those who have not been able to score at least 35 per cent of marks in theory were not graded. It means the students will again have to sit for examinations and get at least 35 marks to study in a higher level.
"A wrong message went to the students that they will not fail the exams because of this letter grading system. There is a much difference in the marking between A+ and an A grade score and similar other scores. Competitiveness in students have decreased," said KC.
What is GPA?
While GPA stands for Grade Point Average, which is the numerical value equivalent to a letter grade received by a student.
Letter grading means presentation of learning level of a student after assessment of prescribed competence in letters.
According to The Princeton Review GPA is the sum of all your course grades throughout your high school career divided by the total number of credits. Most high schools and colleges in the US report grades on a 4.0 scale.
Nepal has practised letter grading on a 4.0 scale, too.
According to National Examinations Board a total of 32 hours spent for teaching learning is considered as one credit hour in Nepal. GPA can be calculated first by multiplying the credit hour and grade point and then dividing the result by total credit hour of the grade.
NEB is responsible for conducting and managing 12th grade higher secondary exam and 10th grade SEE Exam. Higher secondary schools conduct and evaluate the Class 11 exams.
The board started Not Graded (NG) for class 12 students unable to score less than 35 marks from this year. As per the guidelines, students have to get a grade D in each subject to get promoted to a higher class.
Grading system
As per the letter grading system the students are categorised as - A, B, C, D and NG.

No proper evaluation
Questions are being raised whether students are being evaluated properly on the basis of higher learning, aptitude and strength in the subjects studied.
NEB chairperson Mahashram Sharma accepts that the letter grading system has not been able to properly evaluate the students but is optimistic that if necessary changes are made students can be properly evaluated.
Speaking to NepalMinute Sharma said: "Changes in question patterns, training teachers for copy correction, improving teaching methods and recruiting competent human resources to deliver quality education will help evaluate students on the basis of their knowledge, understanding, application and higher abilities."
"The academic courses should be redesigned and changes should be made in both teaching and learning process." Rather than hitting a certain GPA mark, the students should develop a deeper level of understanding of his or her speciality and should be career focused.
"If we can change policies, teaching learning methods and work collectively then students can be evaluated properly, added Sharma.
KC said: "Teachers should continuously evaluate students as single exam cannot evaluate students. Regular assignments and creative works will help students enjoy learning. Internal evaluation helps reduce stress for students. Training for faculties and making them accountable in internal evaluation will help.
"Remodelling of the current grading system reducing the gaps between the marks percent and grade point will help student become competent."
Chance to increase grades
Students securing less than 35 marks in two subjects get a chance to increase their grades. They can sit for the chance exams after NEB publishes once after the results are published. This benefits students obtaining "D" in minimum of four subjects and those who have been graded as "NG" or have been absent in two subjects at maximum.
The chance exams this year are scheduled for October 16 and17. However, the students will have to submit their forms by September 23. According to NEB, there are 130,000 such students who are eligible to sit for exams.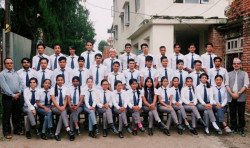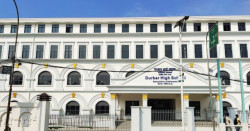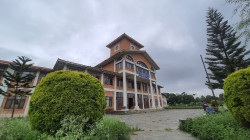 Jan 05, 2023
TU's financial woes
The TU Senate endorsed Rs28 billion budget in the fiscal year 2021/22, the government released...