Culture
Indrajatra Festival
Indrajatra: Countdown begins for Living Goddess Kumari's chariot procession (Photo Gallery)
The chariot processions of Shree Kumari, Shree Ganesh and Shree Bhairav are due on Friday, September 9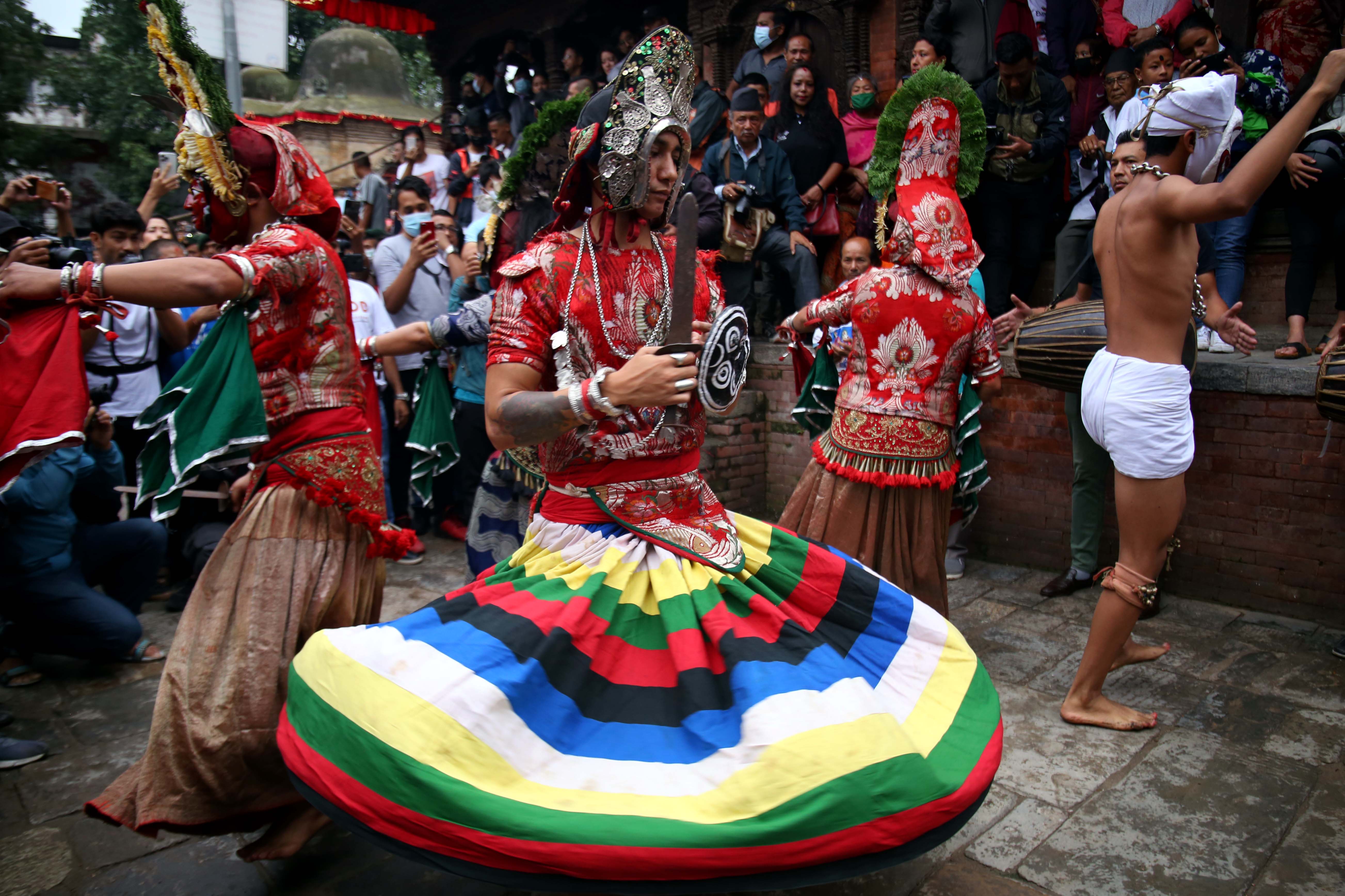 The 'Indradhwajatthan' ritual - the act of raising the flag of Indra - has been solemnised in the Hanumandhoka Durbar Square, Kathmandu, on Wednesday morning, marking the commencement of the Indrajatra festival.
The event is observed on the 12th day of the bright half of the month of Bhadra in the lunar calendar each year. The ritual of installing a specially anointed wooden pole with a colourful flag called the Indra Dhwaja or 'lingo' was held at the auspicious hour of 7:17 am as advised by the Nepal Calendar Determination Committee.
With this, Indrajatra, the cultural festival that is celebrated in the Kathmandu Valley has formally begun. The main festival will commence on coming Friday, September 9, when the chariot processions of Shree Kumari, Shree Ganesh and Shree Bhairav will go around the mid-town called Durbar Square.
According to Committee executive director Surya Prasad Dhungel, the auspicious time for pulling down the pole is 7:33 pm on September 14. The Head of State will visit Hanumandhoka to worship Kumari and other deities after the flag of Indra called Indra-Dhwaj is pulled down.
Kathmandu Metropolitan City mayor Balendra Shah and deputy mayor Sunita Dangol too have unveiled plans to promote Indrajatra festival as a major attraction for national and international visitors.
Meanwhile, Minister for Culture, Tourism and Civil Aviation Jeevan Ram Shrestha described the festival as the major cultural attraction of Nepal. The Minister, who was present at Hanumandhoka to witness the commencement of the festival, was of the view of promoting various tangible and intangible cultures and aspects of the area for touristic purposes.
During the eight-day festival, Indra, the Hindu deity of rain and good harvest, is worshiped. –RSS
See photos: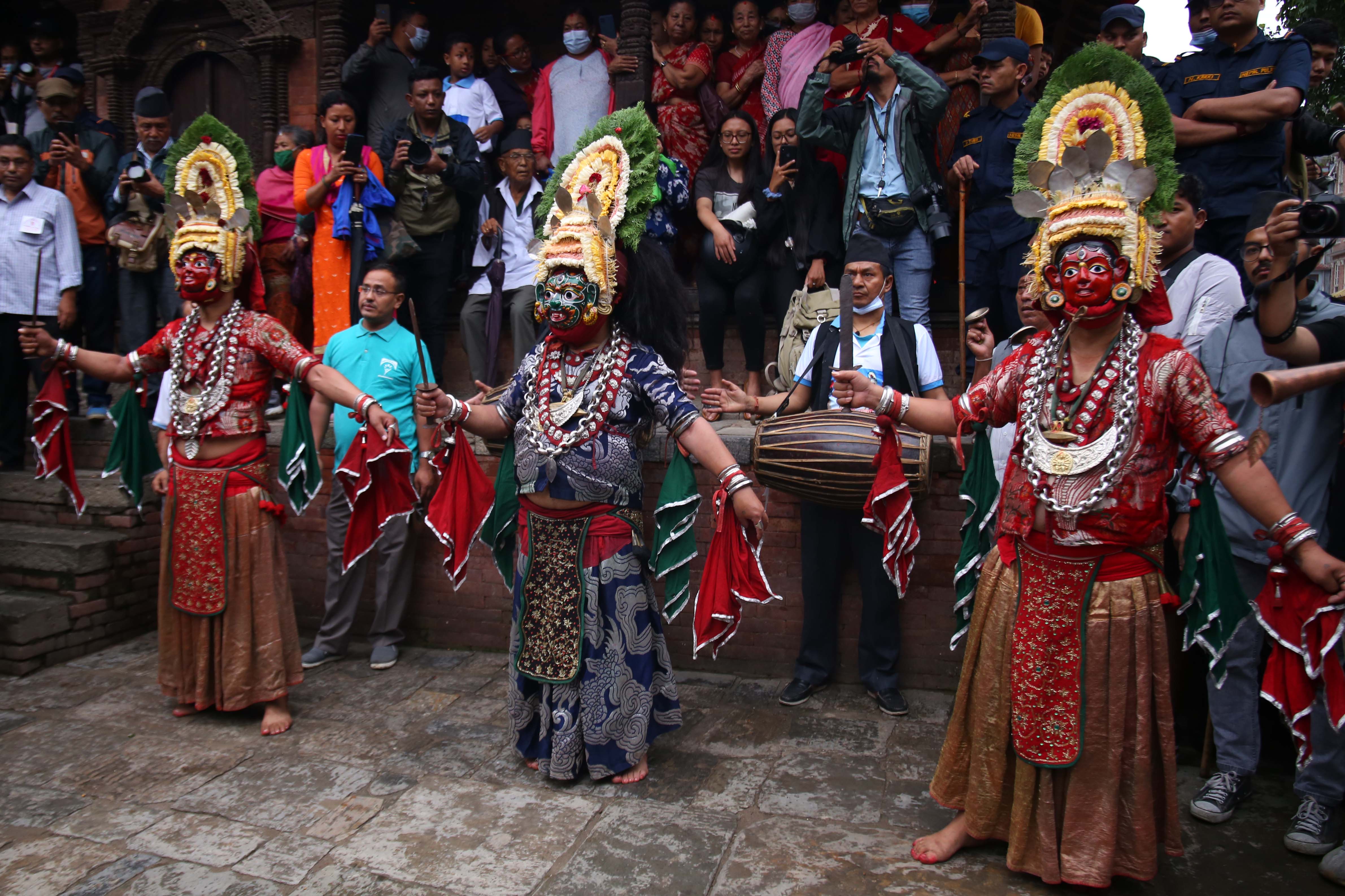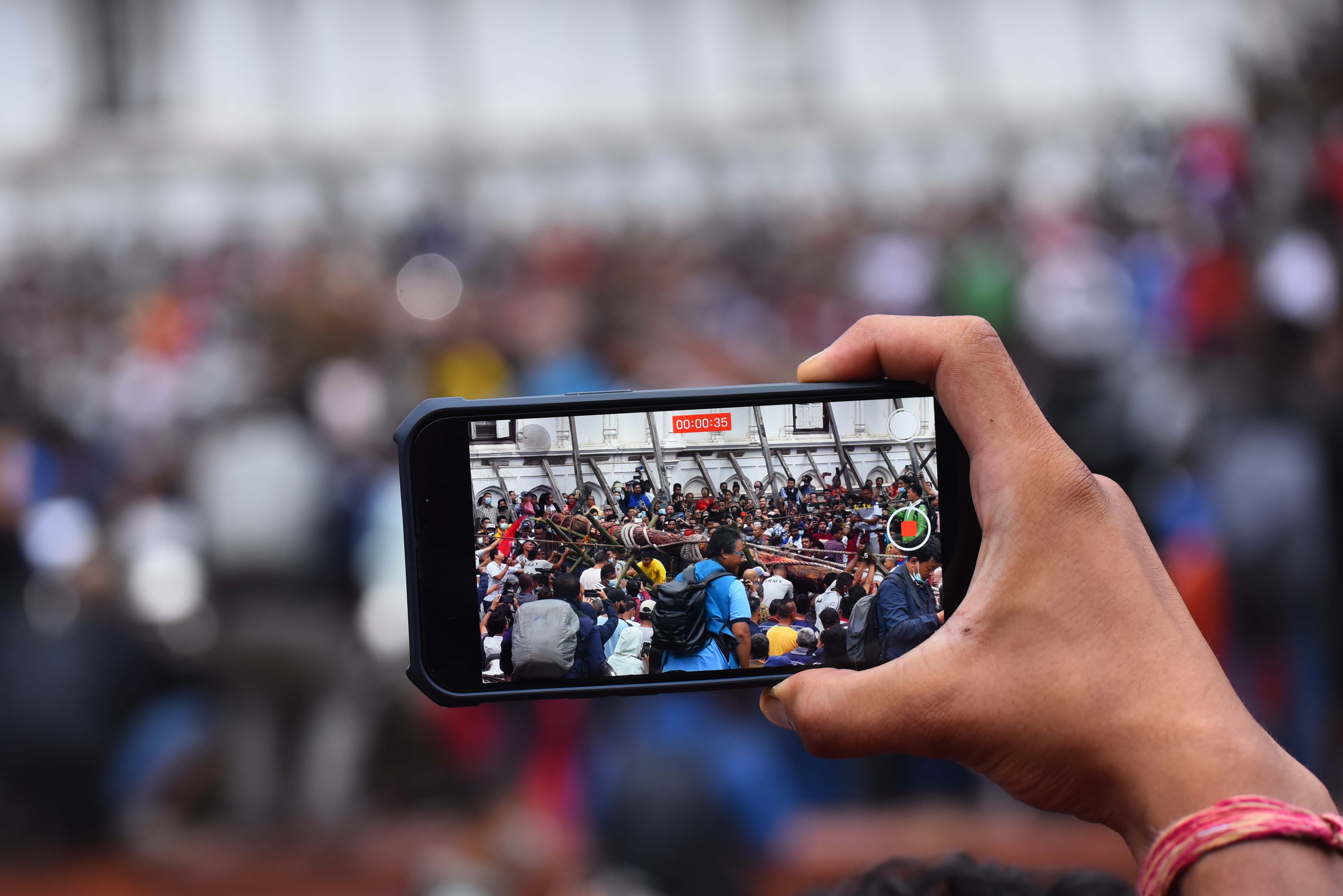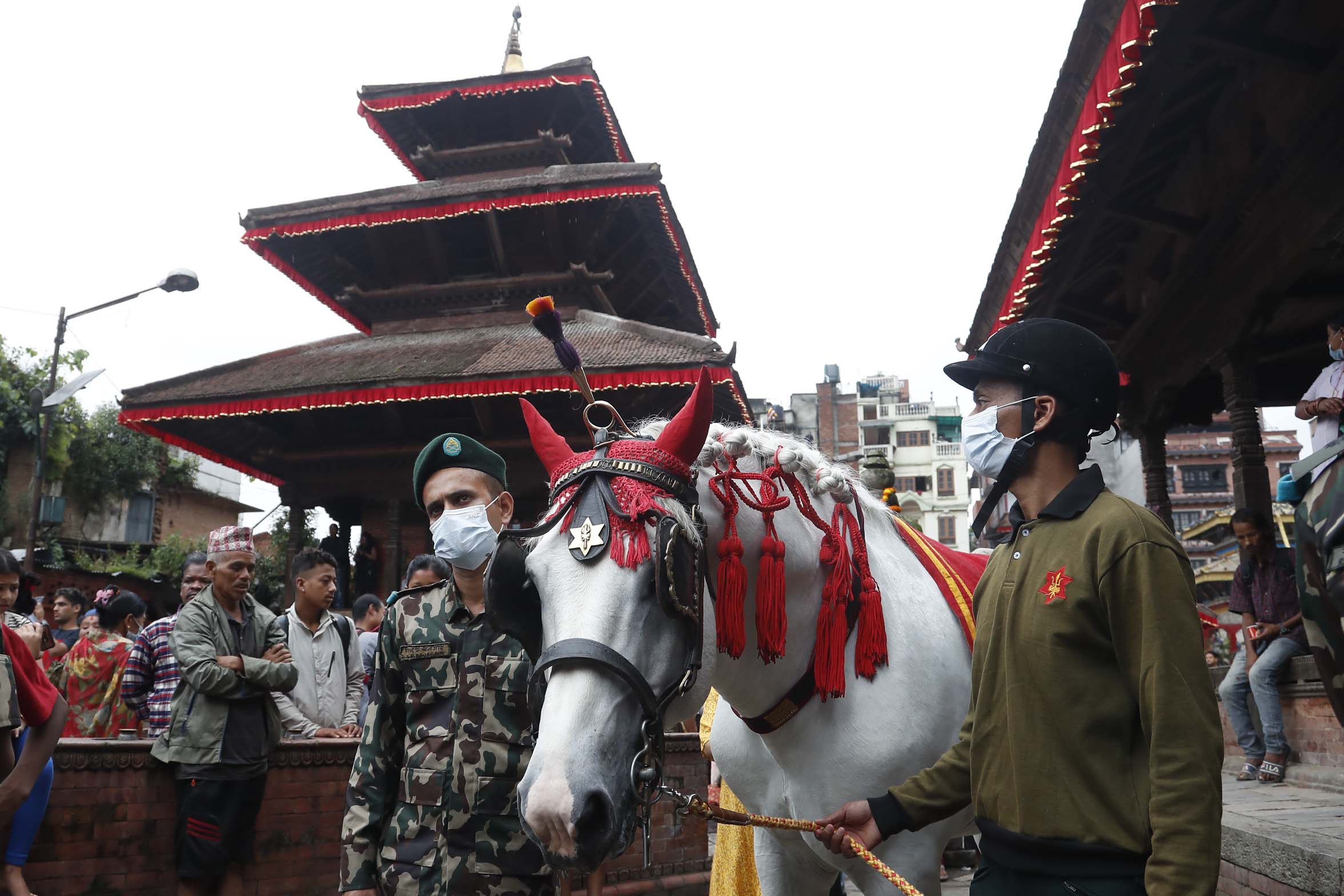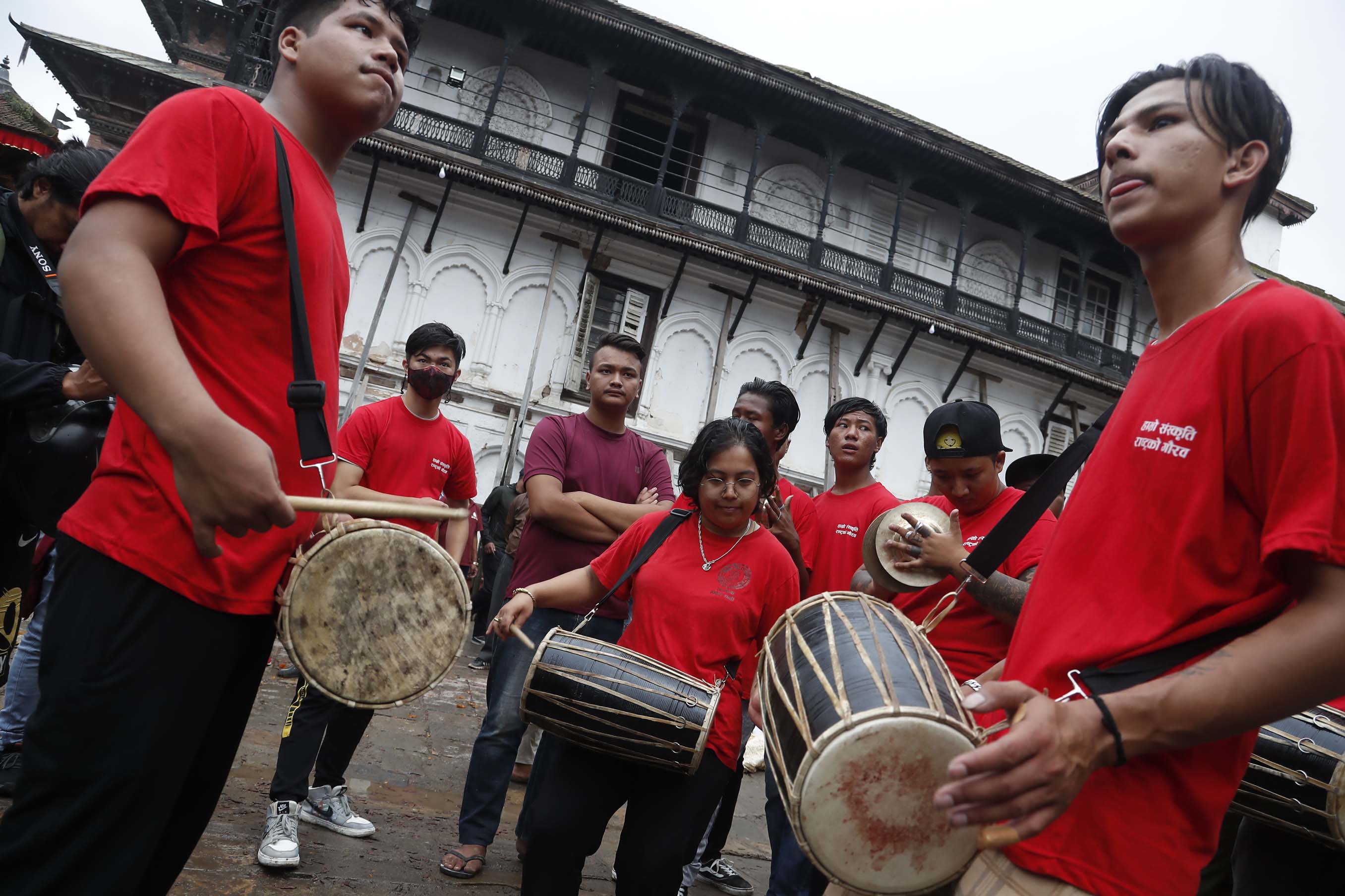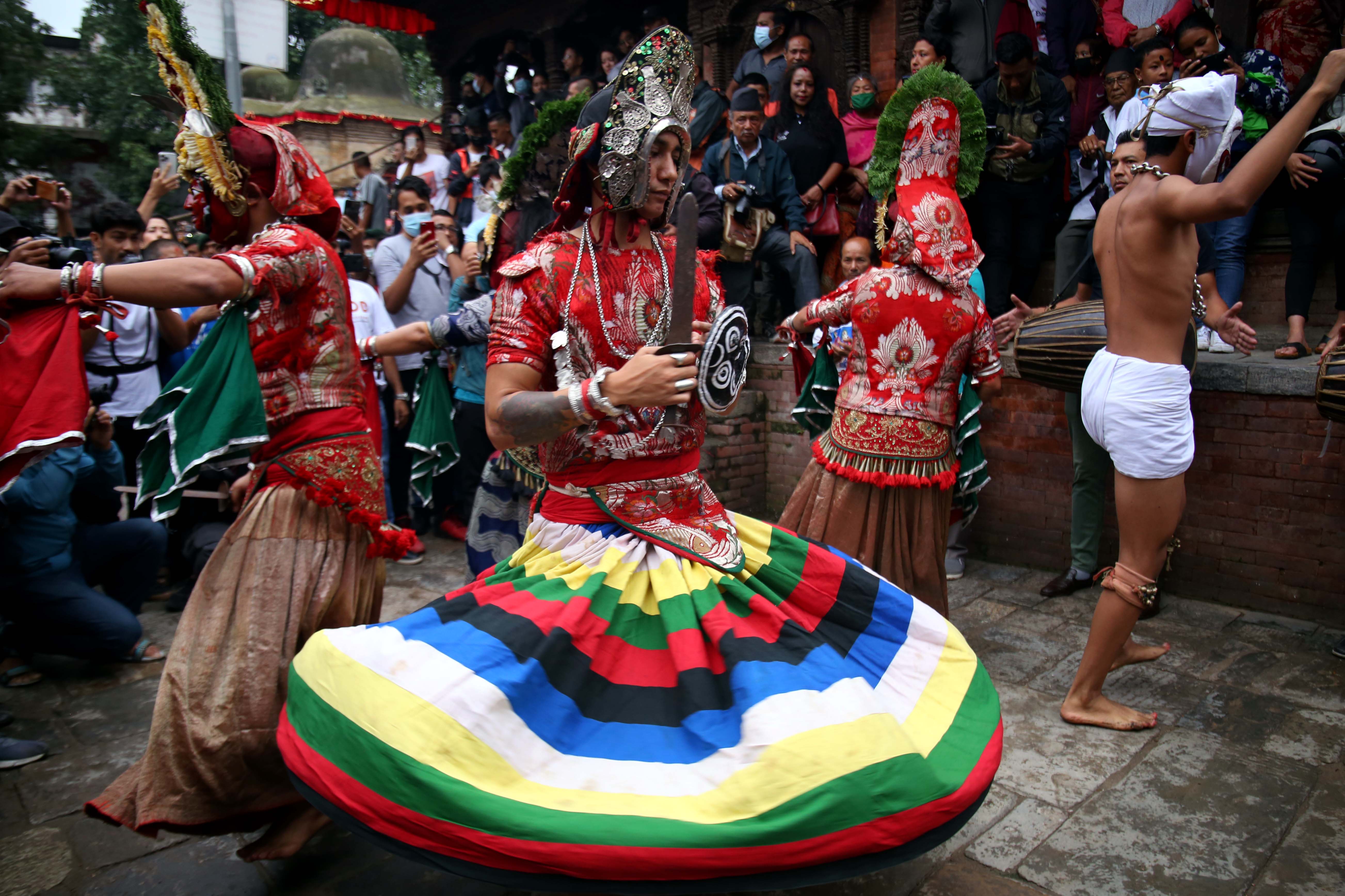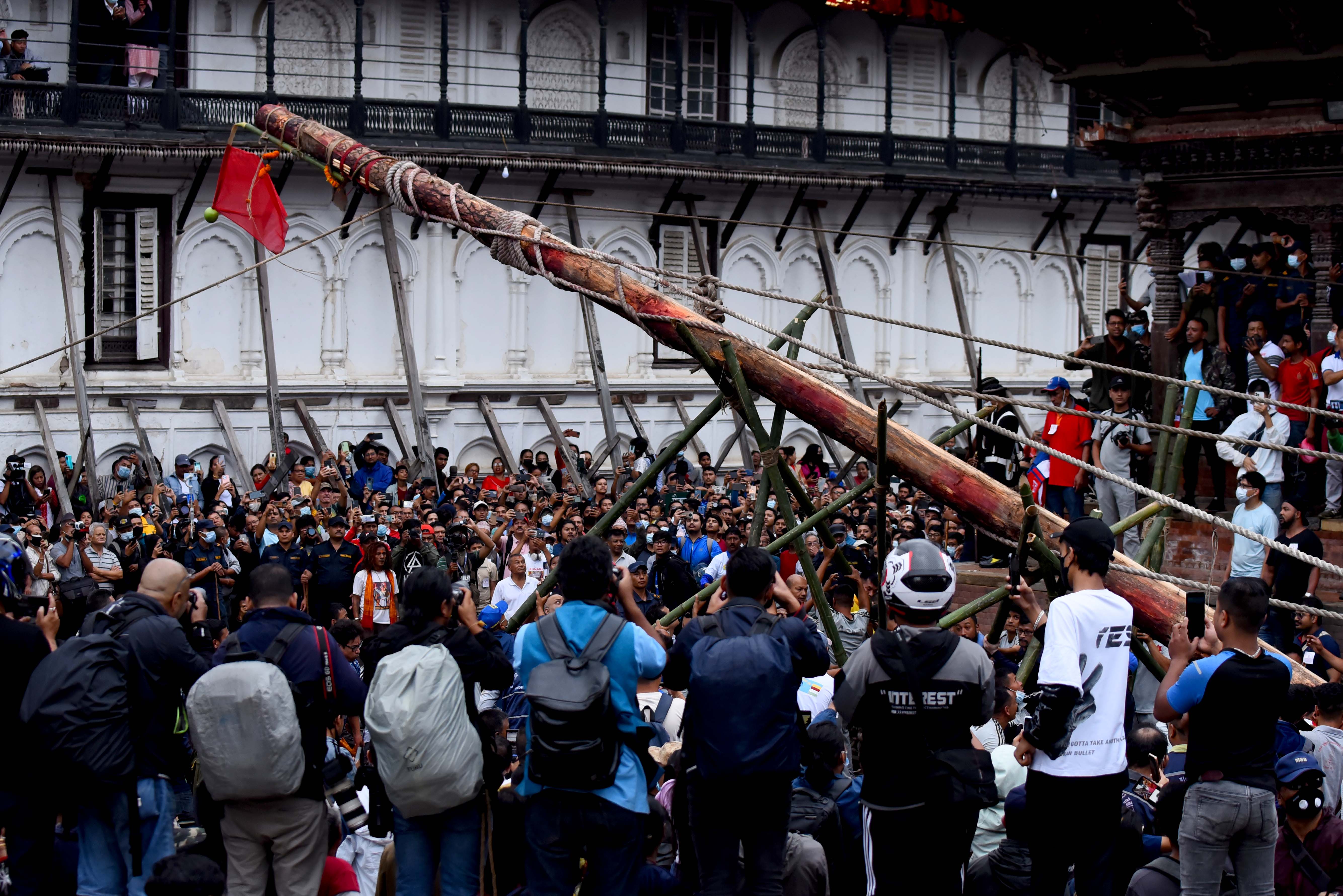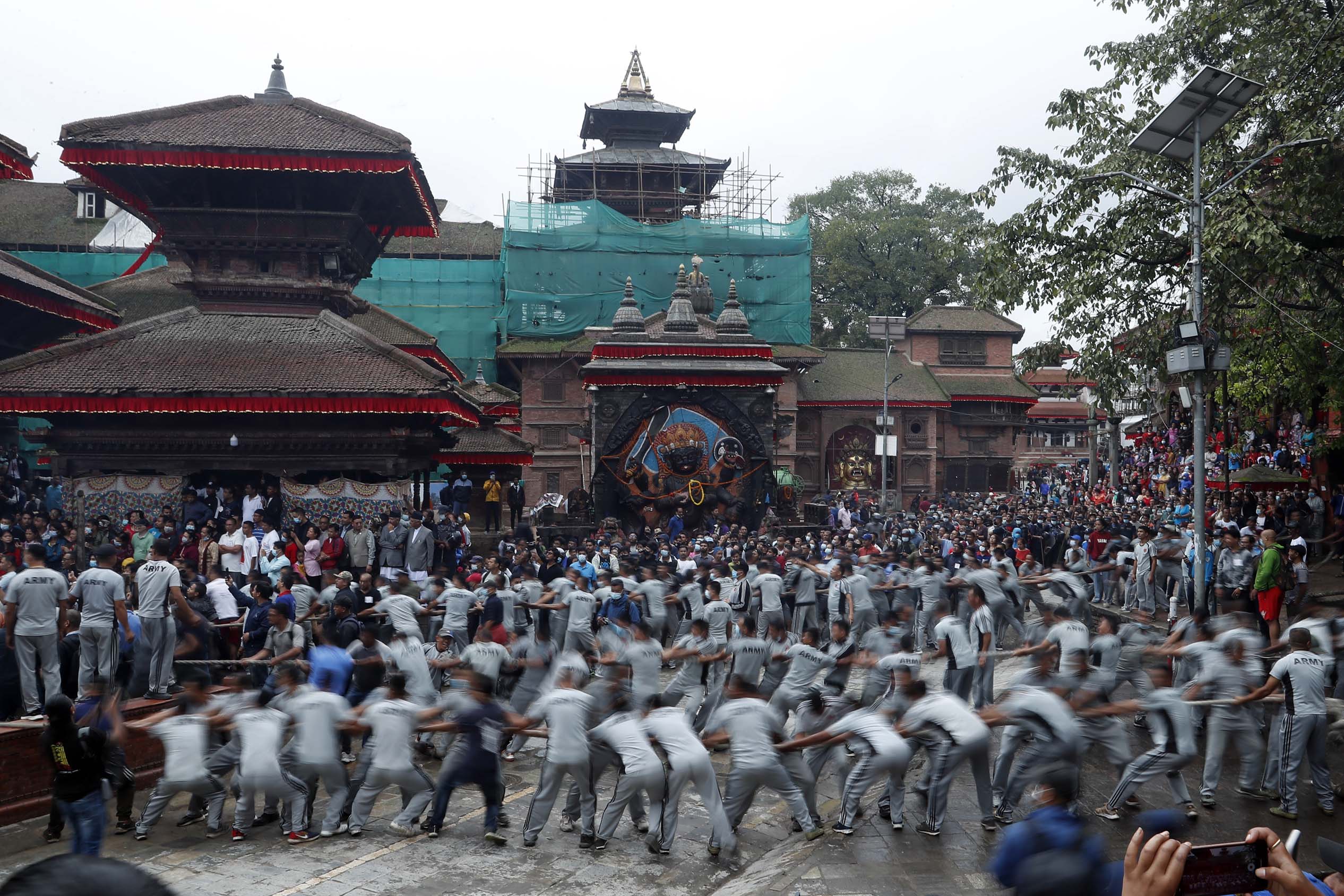 (All photos: NepalMinute.com)