Market
'Hyundai Festive Delight' winner awarded
The winner of the bumper lucky draw was announced live through Himalaya TV on August 25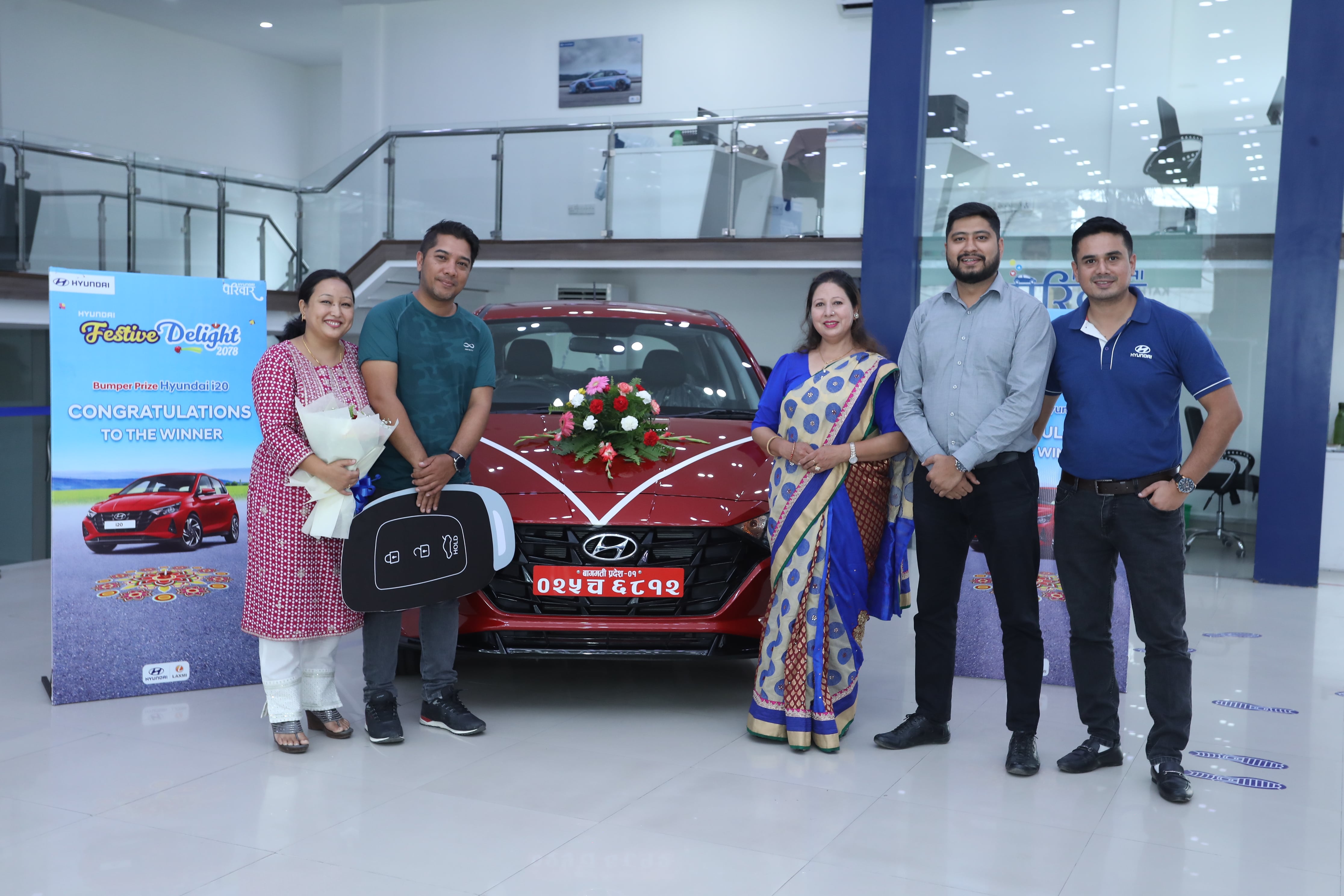 Laxmi Intercontinental Pvt Ltd, the sole distributor of Hyundai Motors in Nepal, has handed over the brand-new Hyundai i20 (Magna) as a bumper prize to the lucky winner of "Hyundai Festive Delight 2078" offer at Hyundai Showroom, Thapathali, on September 5.
According to a press statement, one lucky winner would get a brand new Hyundai i20 as bumper prize through lucky draw under the "Hyundai Festive Delight 2078" scheme.
The winner of the bumper lucky draw was announced live through Himalaya TV on August 25, added the statement.
Bimala Khanal, the chief guest of the program and chairperson of Consumer Eye Nepal, announced the winner through a lucky draw.
As per the statement, Khanal, and Sales representative of Laxmi Hyundai jointly handed over the new Hyundai i20 to winner Lokesh Bajracharya from Kathmandu. "Every customer had a chance to get guaranteed attractive cash discount up to more than three lakhs with one-year of free comprehensive insurance and road tax with the purchase of Hyundai Cars."
An additional cash discount up to Rs 100,000 was also provided through scratch card, added to the statement.