Industry
Nepal Live Group honours Covid Champions
Nepal Live Group honoured a number of medics, health institutions and other stakeholders for their tireless contribution in Nepal's health sector during the Covid-19 pandemic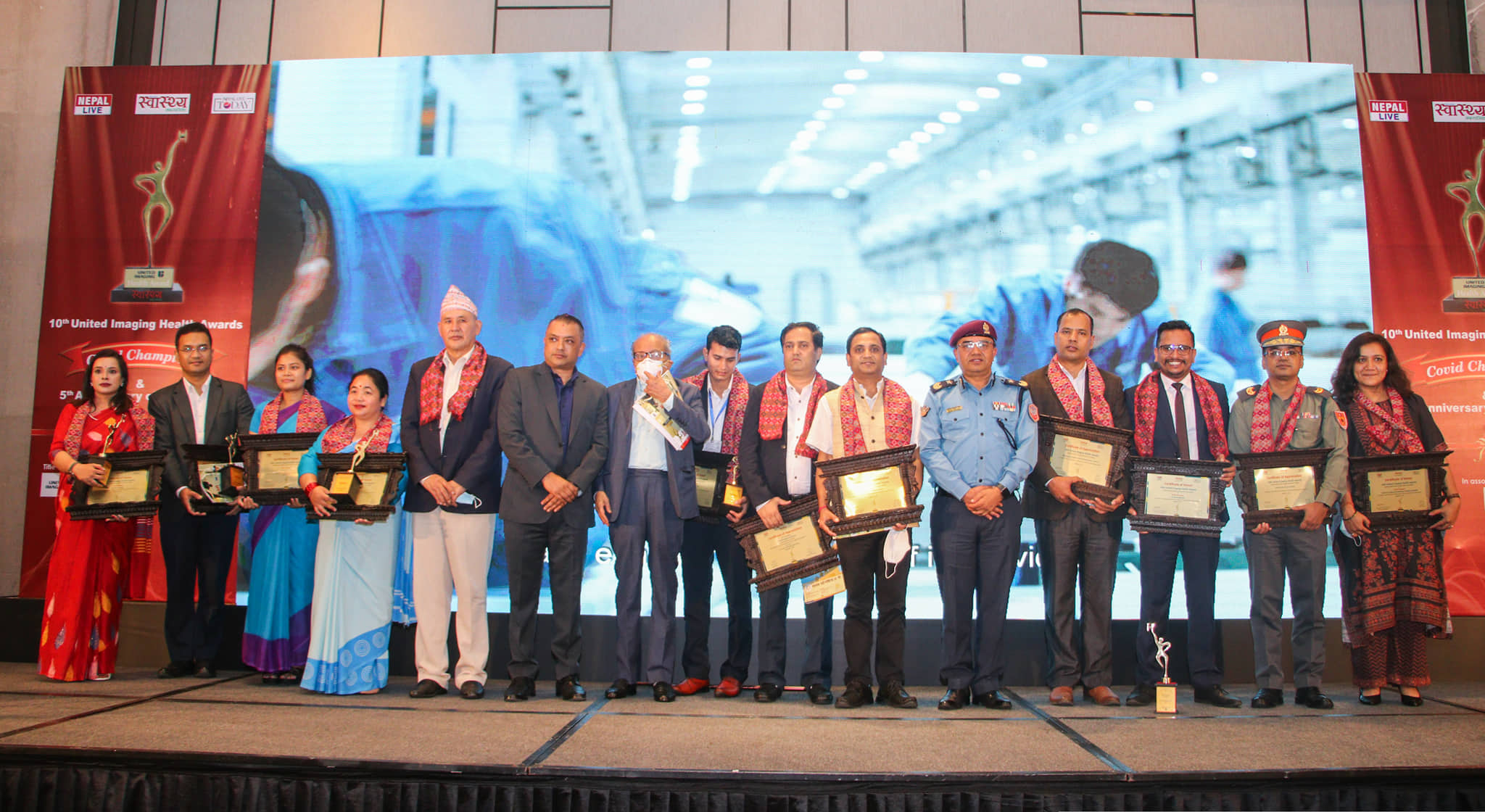 On Friday, Nepal Live Group honoured health professionals and institutions with 'Covid Champions' awards for their excellent contribution to the nation in the fight against the Covid-19 pandemic.
The award ceremony was held at the Kathmandu Marriott Hotel in Naxal under the theme 'Covid Champions'.
During the 10th 'United Imaging Health Awards', awards were given to Sukraraj Tropical and Infectious Disease Hospital as the best hospital, Dr Anup Bastola as the best doctor, and Dr Nira Pathak as the best laboratory professional.
Similarly, Lila Thapa, who is working at Gulmi Darbar Rural Municipality-3, was honored as the Female Community Health Volunteer, Lal Bahadur Rokaya, working at Kowang Health Post in Mustang district, with the best health professional, and Ashwini Gurung, working at Bheri Hospital, with the best nurse award.
Likewise, Dinesh Chapagain was honoured with the best public health professional award. Nepal Ambulance Service was honoured for their excellent service to Covid-19 patients during the pandemic.
Nepali Congress General Secretary and lawmaker Gagan Kumar Thapa was given a special honour for raising voices from the parliament for Covid-19 control and treatment.
The National Association of Rural Municipalities in Nepal and Municipal Association of Nepal (MuAN) were honoured with Covid Champions special honour during the award ceremony.
While, Nepal Police was honoured with Covid Champions special honour for serving in the frontline for Covid-19 control, Covid Champions special honour was handed over to Armed Police Force Hospital for service during the pandemic.