Culture
Teej Festival
Sari-clad women sing, dance as they flock Shiva temples (Photo Gallery)
Nepali Hindu girls and women are celebrating Teej festival with great gusto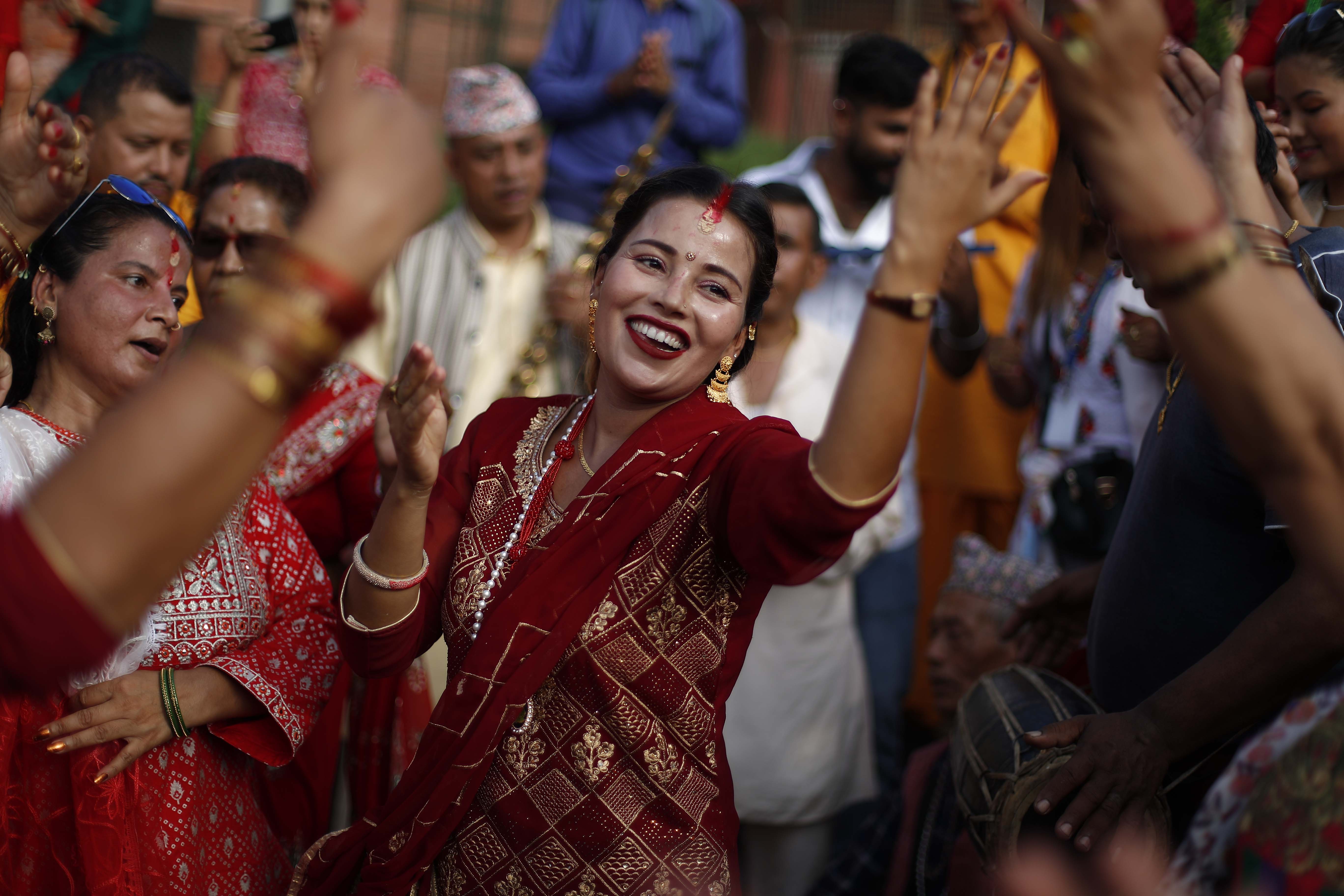 Nepali Hindu women are busy celebrating Teej, a festival dedicated to women, with great gusto and fervour.
This year the big day falls on Tuesday, the third day of the waxing moon according to the lunar calendar. On this day, women visit their parent's houses, meet their relatives and friends and celebrate the festival by fasting, singing and dancing.
Both married and unmarried women fast on this day and worship Lord Shiva and Goddess Parvati.
The married ones fast, praying for abundance and long life of their husband, whereas the unmarried ones fast praying for a good husband – loyal like Lord Shiva.
On this day, women wear red attire and ornaments as a part of the tradition. Traditionally, this festival is a way for women to voice out their joy and sorrow through folk songs and their wordings.
Story behind Teej
As the Hindu festival is incomplete without some mythology attached to it, Teej also has an interesting story linked with it.
In Satya Yuga, the daughter of the King of Himalaya – Parvati – did a severe meditation in order to get Lord Shiva as her husband.
Shiva, who was devastated after the death of his wife Sati, soon realised that Parvati is the reincarnation of Goddess Sati. After knowing this truth, Goddess Parvati's prayers were answered and she was married to Shiva. Hence, this festival is also considered the day of Shiva-Shakti union.
Since then, the festival Teej is celebrated wishing for a good husband. It is believed that the prayers will be answered and women will get a good husband.
Women visit different Shiva temples including Pashupatinath Temple to worship and then dance and sing different folk songs while fasting during the festival.
Here's how women are celebrating Teej in Kathmandu: (All photos NepalMinute)