Culture
Krishna Janmasthami
Nepali Hindus celebrate Lord Krishna's birthday (Photo Gallery)
A large number of devotees visit the temple on this day to pay homage and offer worship to lord Shree Krishna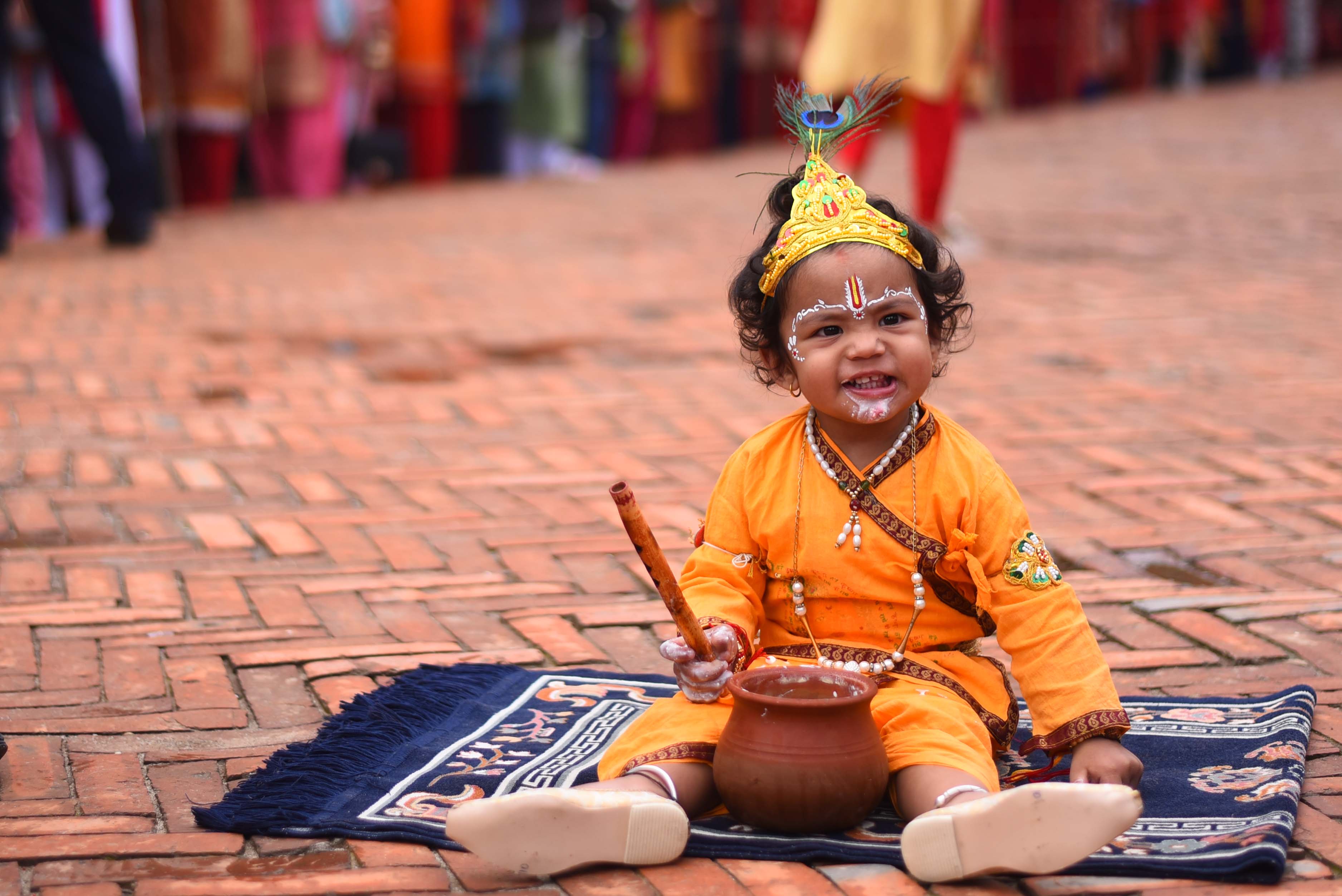 Devotees have started thronging the Krishna Mandir, a temple dedicated to Hindu god Krishna at Patan Mangal Bazaar, since the early morning on Friday marking Shree Krishna Janmastami festival.
A large number of devotees visit the temple on this day to pay homage and offer worship to lord Shree Krishna.
Bhuwan Bahadur Chitrakar, the caretaker of the temple, said that the temple premises were agog with devotees since 1 am on Friday, adding how devotees being to stream in even before the dawn breaks.
According to him, arrangements have been made to allow 30 women and an equal number of men devotees into the temple at one time for paying obeisance to the deity.
The temple's gates were opened for the devotees' entry after the conclusion of the regular worship at 12 midnight.
The main priest of the temple, Rupan Sharma Rajopadhya, said that devotees are offering worship without any difficulty.
Volunteers have been mobilized for facilitating the devotees to line up and offer worship, said Kiran Man Pradhan, the President of Mangal Tol Sudhar Sangh.
Mobile and cameras are not allowed inside the temple.
Some of the devotees are singing hymns and dancing in the temple premises. There are separate queues for women and men.
Similar celebrations have started in other Krishna temples around the country. (RSS)
See NepalMinute photos of Krishna Janmasthami celebrations in Patan: